Amazon Prime Air
It is a delivery system provided by Amazon. The delivery is done with the means of aerial vehicle called Drones. The drone or the quadcopter in the air carrying box is filled with sunscreen. The customer receives a package within 30 minutes. The weight of the package is under drone's center body. The drone is fully autonomous with Amazon's own software. It's not a science fiction it is real. The first trial was made in the small rural town in Cambridge area of England.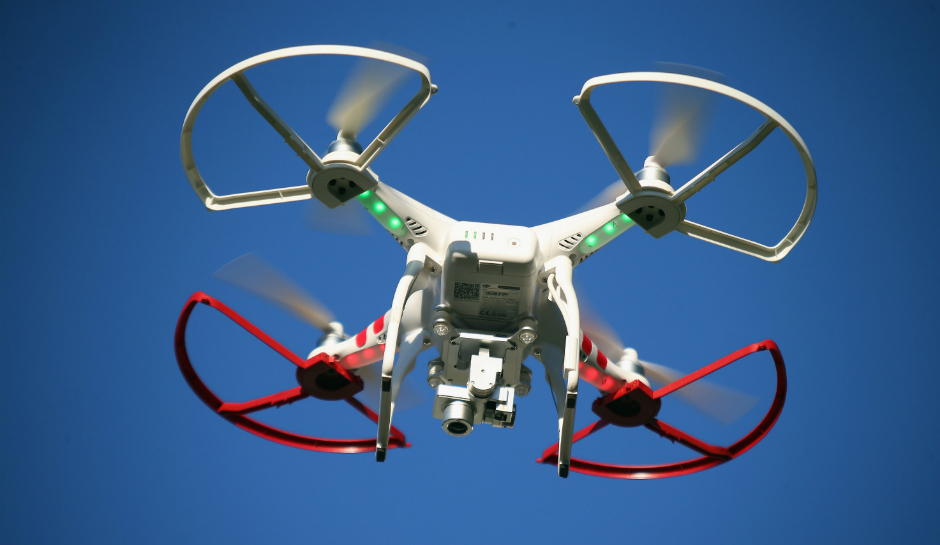 Features

The Amazon Prime Air drones are helicopter/airplane. It's just like Harrier Jump Jet and its speed is 100kph. Drones have to return back to the base for recharging after delivery. The weight limit of the package is 5 pounds. One more thing is that it is not available for every order, it's just for an emergency and that is why it is too costly.
At present more than a dozen different drones designed are being by Amazon.  The each different design is for different use and for different size of packages. This type of service is practiced in the cities of US, UK, Austria and Israel.
For receiving your package you need a helipad in your garden, an amazon branded landing mat. So, for landing we don't need a full sized tarmac circle. The landing pad is small and lightweight, it can move to a spacious location.
The Amazon Prime Air delivery may be tricky if you live in city, flat or tower block. Because the drone need a spacious area and location therefore in tower block or flat it is difficult to manage. Sometimes obstacles may be like telephone wires and narrow street due to which the delivery may be difficult.
The delivery of a package through drone is very fast. Now wait is over no one have to wait for 3-5 days. Your order will be delivered to you within 30 minutes or even in lesser time.
Now you are thinking about the safety of your package, so get your mind free because the safety is the amazon's top priority. And keeping all these points in mind the amazon introduced the technology of "sense-and-avoid" in the drones.
Source : Youtube / amazon
Drone works on technologies
The drone can fly at an altitude of 400ft. The delivery drones are out of the way of the aircrafts. With the help of integrated cameras and sensors these (drones) automated flying machines are able to dodge feathery friends and other airborne obstructions. In this the sensors is named as, "Sense-and-avoid" technology which helps the drone to evade obstacles and obstructions. The integrated GPS and sophisticated navigation tools helps track on as per instructed.
Also Read