Dadabhai Naoroji

Childhood | Career | Drain Theory |  Death
Dadabhai Naoroji is popularly known as the "Grand Old Man of India". He was a great Indian nationalist leader. He was considered to be one of the major personalities who laid foundation for Indian freedom struggle. Dadabhai Naoroji was elected to British Parliament in 1892 and became the first Asian to become British MP.
Childhood & Early Life
Dadabhai Naoroji was born in a poor Parsi family in Bombay, Maharashtra on the September 4, 1825.
When the Dadabhai was just four years only, then his father Naoroji Palanji Dordi was died and all the responsibilities fell on his mother Maneckbai. Dadabhai Naoroji's mother never complained and carried out her responsibilities with great courage. Naoroji's marriage was fixed at the very young age of 11 to Gulbai.
His Education
Dadabhai Naoroji was a bright student during his student life and had good grasp over English and Mathematics. Dadabhai was educated at Elphinstone Institute School. On completion of his course he was appointed as a Head Native Assistant Master at the Elphinstone Institution. Also, he became the professor of Natural Philosophy and Mathematics at the same institution at the age of 27. Thus, he was the first Indian to become a professor of any educational institute.
Political Career
Dadabhai Naoroji's political career started in the year of 1852. By strongly opposing the renewal lease of East India Company, he wrote many petitions to the British government. Dadabhai realized that the major reason for the core suffering of Indian people was the lack of education. For promoting education among adult people, he started free literacy classes and set up an institution called Gyan Prasarak Mandal. In 1855, Dadabhai got the chance to join a business venture in England. During his time in England, he find many opportunities to put forward India's problems and joined many learned societies, delivered many speeches and wrote several articles regarding India's plight and needs.
In 1866, Dadabhai found East India Association to ensure a fair treatment towards India's problems. In 1892, he was elected to the British parliament as a Liberal member. He became the first Indian member of the British Parliament. By illustrating the systematic statistical reports, he put forward Drain Theory which finely explains the effects of foreign domination subject to the wealth and resources of India. All these ideas are well-described in his famous book – Poverty and Un-British Rule in India.
Dadabhai Naoroji's theory of the Drain of Wealth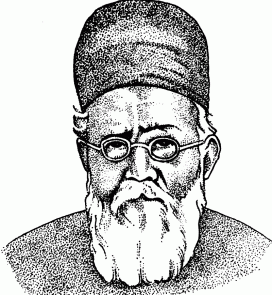 Dadabhai Naoroji was the first man to say that internal factors were not the reasons of poverty in the India but poverty was caused by the colonial rule that was draining the wealth and prosperity of India. In 1867, Dadabhai Naoroji put forward the 'drain of wealth' theory in which he stated that the Britain was completely draining India. Dadabhai Naoroji mentioned this theory in his book Poverty and Un-British Rule in India. Further in his book , he stated the loss of 200-300 million pounds of revenue to Britain. Dadabhai Naoroji considered it as a major evil of British in India. On the footsteps of Dadabhai Naoroji, R. C. Dutt also promoted the same theory by keeping it as a major theme of his book Economic History in India. The drain of wealth was the portion of India's wealth and economy that was not available to Indians for consumption.
Dadabhai Naoroji gave six factors that caused external drain. These are:
1.) External rule and administration in India.
2.) Funds and labour needed for economic development was brought in by immigrants but India did not draw immigrants.
3.) All the civil administration and army expenses of Britain were paid by India.
4.) India was bearing the burden of territory building both inside and outside India.
5.) India was further exploited by opening the country to free trade.
6.) Major earners in India during British rule were foreigners. The money they earned was never invested in India to buy anything. Moreover they left India with that money.
Role in the foundation of Indian National Congress
Dadabhai Naoroji is also credited with the founding of the Indian National Congress, along with A.O Hume. His book Poverty and Un-ritish Rule in India brought attention to the draining of India's wealth into Britian.
Views and legacy
Dadabhai Naoroji is regarded as one of the most important Indians during the independence movement. He viewed that the intervention of into India by foreigners were clearly not favorable for the country. Mahatma Gandhi wrote to Naoroji in a letter of 1894 that "The Indians look up to you as children to the father. Such is really the feeling here."Bal Gangadhar Tilak admired him"
Achievements of Dadabhai Naoroji
He travelled to London in 1855 to become a partner in Cama & Co, opening a Liverpool location for the first Indian company to be established in Britain.
In England, Dadabhai Naoroji joined several learned societies, delivered many speeches and wrote articles on the plight of India.
He founded the East Indian Association on December 1st, 1866. The association was comprised of high-ranking officers from India and people who had access to Members of the British Parliament.
Facts About Dadabhai Naoroji
1.) Born into a leading Parsi family, Naoroji served as the Professor of Mathematics at Elphinstone College and he was called 'The Promise of India' by another professor at the same institution.
2.) In 1855, he sailed for England to join the first Indian business firm of the mercantile Cama family and 3 years later in 1859 established his own business firm under his own name.
3.) During his time in England, Dadabhai delivered speeches and educated the British people about their responsibilities as rulers of India.
4.) He established the Bombay Association in 1852 which was the first political association in India.
5.) One of the founders of the Indian National Congress, Naoroji was very active during its inauguration that was held in Bombay.
6.) Mahatma Gandhi, the 'Father of the Nation', considered him as his guide and mentor. This is what he had to say about The Great Old Man Of India:
"The story of a life so noble and yet so simple needs no introduction from me or anybody else. May it be an inspiration to the readers even as Dadabhai living was to me. And so Dadabhai became real DADA to me."
7.) He was elected to the British Parliament and became the first Asian to win a seat in the House of Commons.
8.) After his death many places have been named after him, the Dadabhai Naoroji Road in Mumbai, the Dadabhai Naoroji Road in Karachi (Pakistan), Naoroji Street in London and Naoriji Nagar in Delhi.
Dadabhai Naoroji Books

These are various books which are written by Dadabhai Naoroji. :
1.) Poverty and Un-British Rule in India
2.) Poverty of India
3.) Dadabhai Naoroji: Selected Private Papers
4.) European and Asiatic Races…
5.) Dadabhai Naoroji Correspondence
Quotes of Dadabhai Naoroji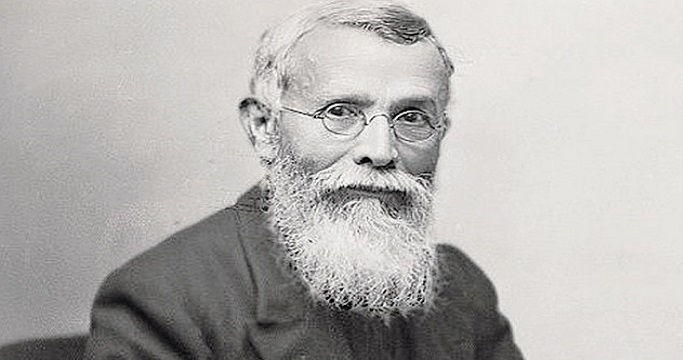 There are some Quotes which are saying by Dadabhai Naoroji. Here is Follows –
"Be united, persevere, and achieve self-Government, so that the millions now perishing by poverty, famine, and plague may be saved, and India may once more occupy her proud position of yore among the greatest and civilized nations of the world."
"The elections clearly showed me that a suitable Indian candidate has as good a chance as any Englishman, or even some advantages over an Englishman, for there is a general and genuine desire among English electors to give to India any help in their power."
"When the Marquis of Salisbury made a remark about me in connection with the Holborn contest, the whole Liberal Party – including our Great Leader – the Press, and the National Liberal Club … showed generous sympathy towards me"
"Is it vanity that I should take great pleasure in being hailed as the Grand Old Man of India? No, that title, which speaks volumes for the warm, grateful and generous hearts of my countrymen, is to me, whether I deserve it or not, the highest reward of my life."
" All attention is engrossed in devising new modes of taxation, without any adequate effort to increase the means of the people to pay and the consequent vexation and oppressiveness of the taxes imposed, imperial and local. Inequitable financial relations between England and India, i. e., the political debt of,100,000,000 clapped on India shoulders and all home charges also…"
Death
Dadabhai Naoroji lived long. So he was known as "The Grand Old Man of India". He spent the last days of his life peacefully in his village home. He died there in 1917.
Conclusion
Dadabhai Naoroji will be remembered by the Indians as a great patriot. It was he who first said that Swaraj was the goal of India.
Also Read
Vinoba Bhave : Early Life | Career | Bhoodan Movement | Death