KeepKey Wallet Review
KeepKey is a crypto currency hardware wallet with advanced security against virtual and physical theft that supports over 40 different crypto assets. It is beautifully designed, easy to use and comes at an affordable price. So, Let's discuss more about KeepKey.
A crypto currency is a digital capital designed to work as a medium of exchange that uses strong cryptography to secure financial transactions, control the creation of additional units, and verify the transfer of assets. KeepKey hardware wallet is used to store crypto currency.
 What are hardware crypto wallets?
It was since 2013 hardware crypto wallets have immerged. Basically, Hardware wallet is a piece of hardware device which can be used to store crypto currency.  One of the main characteristics of hardware crypto wallets is that the devices are not constantly connected to the internet. This important characteristic makes it significantly less vulnerable to hacking. Over the past few years online crypto wallets got hacked occasionally resulting in the loss of crypto currency for its owners. So, Hardware wallets are designed in a way that, it is possible to use safely even with computers affected with malware.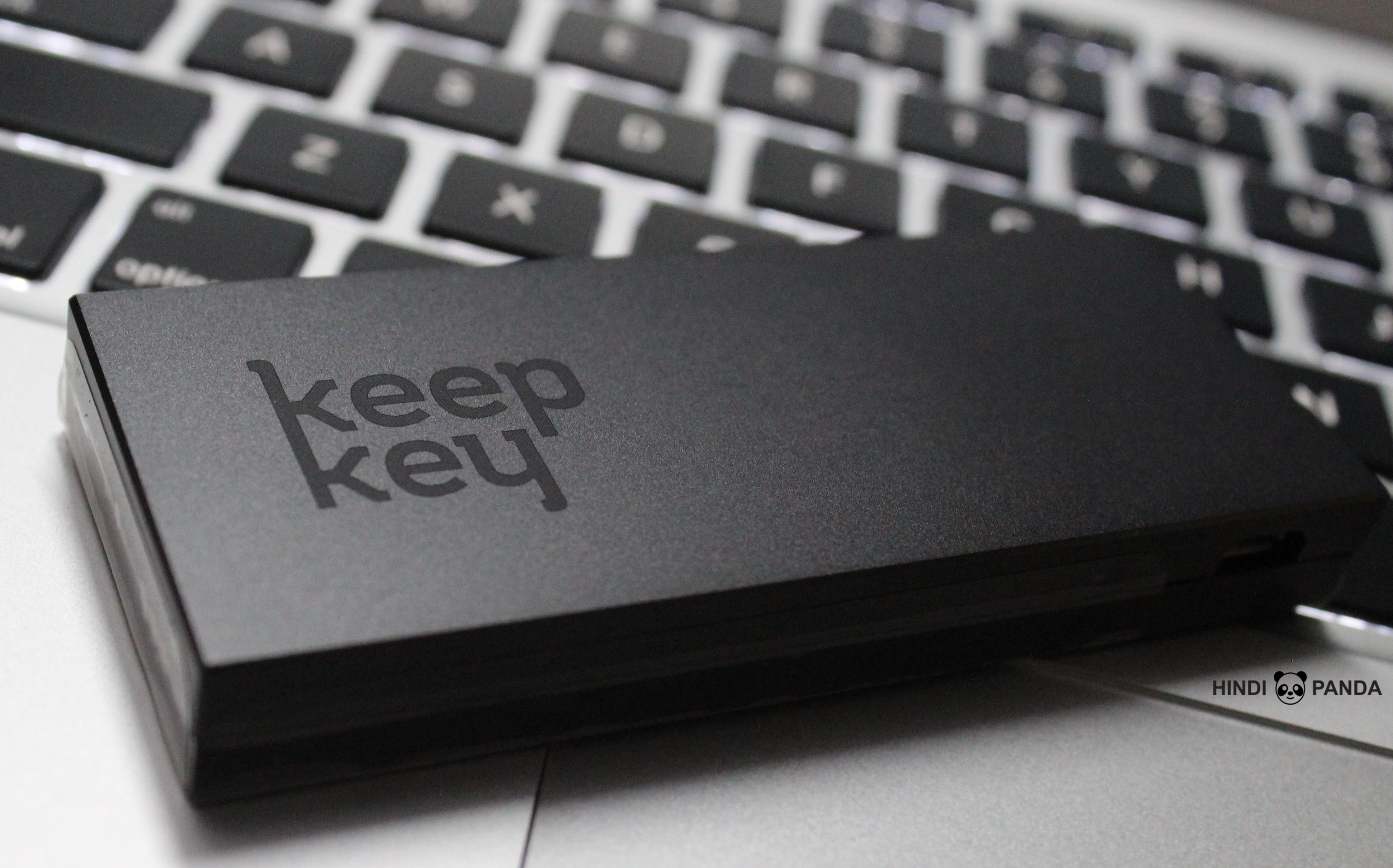 Even though today there are multiple companies that manufacture hardware wallets, keep key still remain the great choice for crypto enthusiasts.
KeepKey is one of the top three hardware wallet (along with TREZOR and Ledger). It was founded by Darin Stanch field in 2015 and is headquartered in the United States of America. In 2016 KeepKey acquired the Bitcoin wallet Multibit and in August 2017 acquired itself by Shapeshift. As a digital hardware wallet, KeepKey allows you to generate and store n numbers of private keys. A "private key" is a sophisticated form of cryptography that allows you to access your crypto currency. It uses advanced technology to provide users with one of the most secure environments for storing their crypto currencies.
The KeepKey wallet allows the storage and transaction of many crypto currencies like Ethereum, Litecoin, Dash, Dogecoin and Namecoin.
If you are looking to build a portfolio of digital assets or using multiple crypto currencies keepkey is an ideal choice. This integrates with the wallet software on your computer by taking over private key generation, private key storage and transaction signing.
Keep key is compatible with Operative systems like PC, Mac, Linux and Android & Work with Software wallets like Electrum, MultiBit and Mycelium.
Keepkey design and unboxing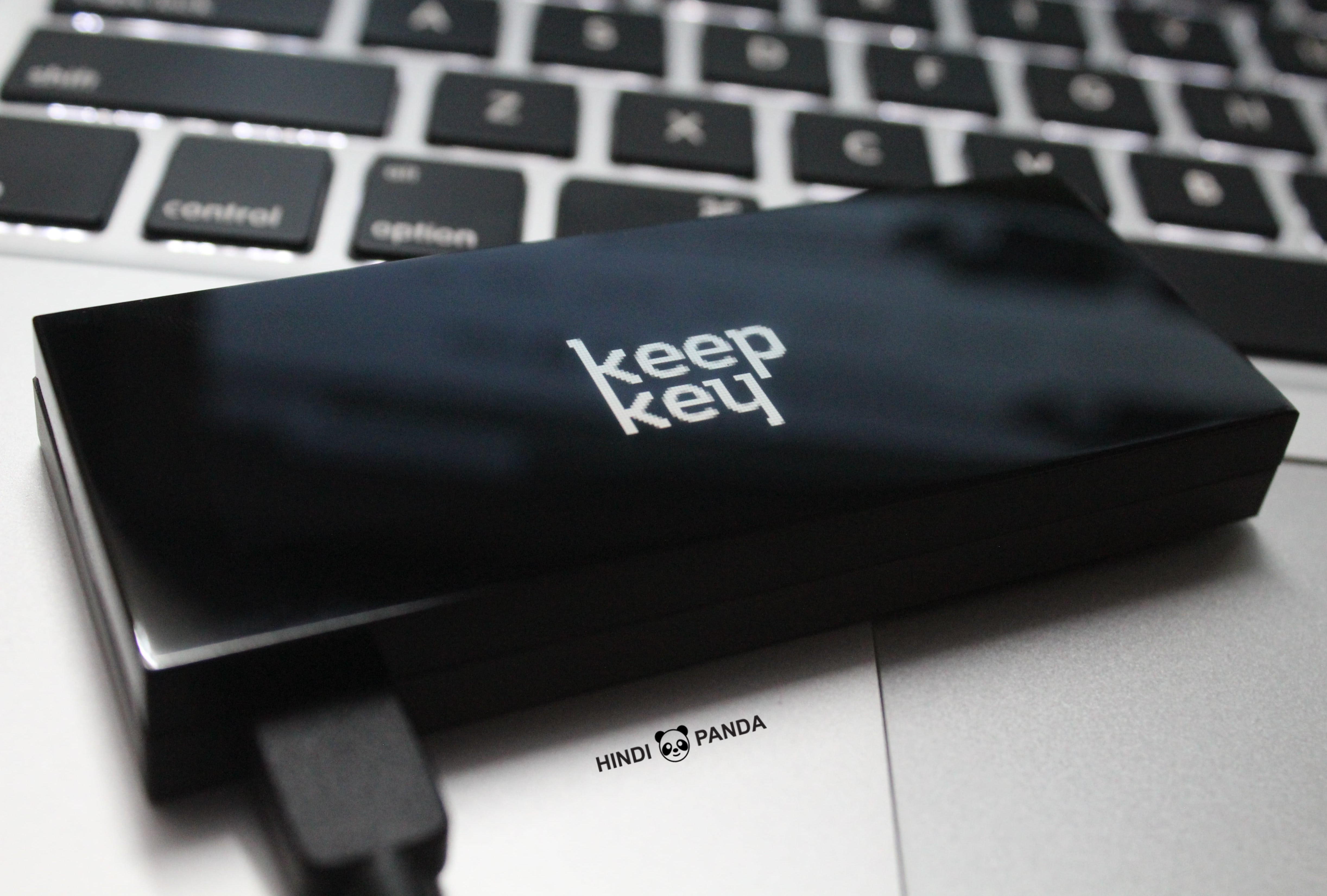 Keepkey put a lot of thought in packaging and product design. We just want to look how exciting the whole unboxing process is. Keepkey make sure that no one has opened the box before you, with a Keep Key seal in it. Thus it indicates that the device is secure.
In the box we get KeepKey hardware wallet, a USB cable to connect the device to your computer, a paper to write your recovery sentence.
It may sound silly but KeepKey's sleek design and cool simple animation makes the experience of using it feel much better than other hardware wallets. The device itself also feels much more durable. The device uses the same second screen protection which makes it more secure to keystroke spying.
Which currencies can KeepKey store?
Bitcoin
Bitcoin Cash
Bitcoin Gold
DASH
Dogecoin
Ethereum
Litecoin
AELF (ELE)
Aeterenity (AE)
Aragon (ANT)
Augur (REP)
Basic Attention Token (BAT)
Binance Coin (BNB)
Bancor (BNT)
Civic (CVC)
Crypto.com (MCO)
CyberMiles (CMT)
Dai (DAI)
Decentraland (MANA)
DigixDAO (DGD)
District0x (DNT)
Edgeless (EDG)
FirstBlood (1st)
FunFair (FUN)
Gifto (GTO)
Gnosis (GNO)
Golem (GNT)
ICONOMI (ICN)
IOST (IOST)
iExec (RLC)
Maker (MKR)
Matchpool (GUP)
Melon (MLN)
Metal (MTL)
Numeraire (NMR)
OmiseGO (OMG)
Polymath (POLY)
Populus (PPT)
Ripio Credit Network (RCN)
SALT (SALT)
SingularDTV (SNGLS)
SpankChain (SPANK)
Status (SNT)
Storj (STORJ)
SwarmCity (SWT)
TenX (PAY)
Tether (USDT)
TrueUSD (TUSD)
WeTrust (TRST)
Wings (WINGS)
Zilliqua (ZIL)
0x (ZRX)
0xBitcoin (0xBTC)
How much does KeepKey cost?
When KeepKey launched in 2015 it was sold for 239$ but now it reduced into 79$, which making it one of the most affordable hardware wallets out there.
 Adding currency to KeepKey
Getting started with this device is as easy as downloading Chrome applications, After the initial setup, you simply add an account and select the crypto currency you want to add or exchange. This enables you to deposit crypto currency and exchange one for another.
How secure is keep key?
Keep Key is the one of the most secured HD wallet available  in the market . It has several measures let's have a glance on it
Private Key. Your private key is stored directly on Keep Key and never leaves the device.
PIN Code. Your personal identification number prevents any unauthorized user from viewing your balances or conducting transactions.
Recovery Sentence. The device is backed up with a 12 word recovery keys that is generated on setup. This sentence or keys can be used to recover your currency in the case of your KeepKey wallet is lost or stolen.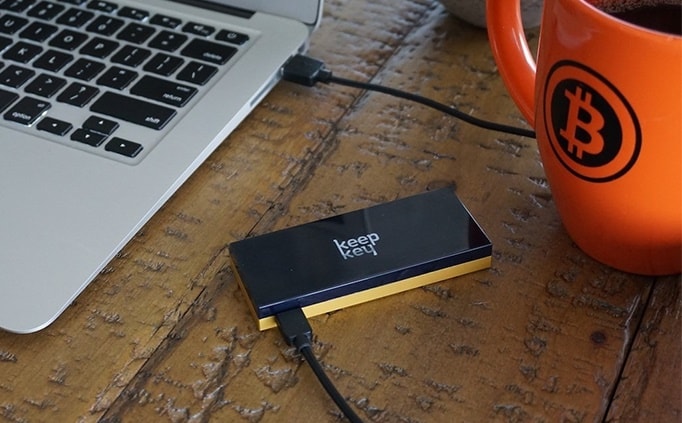 Pros & cons of KeepKey
Pros
Keep key gives the great security features as more established products, such as TREZOR.
New price offers great value.
Device is Attractive, professionally designed and its OLED display makes using the device easier than other similar products.
Provides access to the world's leading crypto currencies.
Cons
Larger size makes it slightly less portable than TREZOR or Ledger, which can fit comfortably in your pocket but who walk around with hardware wallet which is used to store large amounts  of bit coin
Where can we get KeepKey?
Keep Key can be purchased directly through the company's website or Amazon. These are the only two official vendors, so you should avoid purchasing the wallet on any other platform.
Conclusion
Keep Key is creating beautifully designed, user-friendly hardware wallets. This is a cool product to own. With this information you are ready to give Keep Key serious consideration. So simply visit the KeepKey official website and place your order. In just 2 or 3 days, you'll receive the hardware wallet fully equipped with a USB cable and recovery card.
Also Read
Great Summer Collection of 2019 Unisex T-shirts : Bushirt.in