Mahatma Jyotiba Phule
Life | Career | Works | Legacy | Death
Mahatma Jyotiba Phule was a prominent social reformer and thinker of the nineteenth century India. He led the movement against the prevailing caste-restrictions in India. Jyotiba Govindrao Phule revolted against the domination of the Brahmins and struggled for the rights of peasants and other low-caste people. Mahatma Jyotiba Phule was also a pioneer for women education in India and fought for education of girls throughout his life. Jyotiba Phule is believed to be the first Hindu to start an orphanage for the unfortunate children.
Early Life of Jyotiba Phule
Jyotiba Phule  was born on 11th April, 1827 in Katgun, a village in Satara district of Maharashtra. His father Govindrao worked as a vegetable vendor and his family belonged to the "Mali" caste, considered the inferior to the Brahmins. He attended primary school but left his studies to work in the farms.
However, his neighbours who recognized the child's intelligence convinced his father to let him continue his education. He got married to Savitribai at an early age of 13. Mahatma Jyotiba Phule  went to the local Scottish Mission's High School and passed out in 1847.
Personal Life
As was a tradition in India, Jyotiba Phule was married young, he married his wife, Savitribai, when Mahatma Jyotiba Phule was just thirteen, and she was only nine years old. Savitibai worked with him in his efforts to destigmatize the lower castes and worked as a teacher in the schools they opened. They did not have any children together, but they did adopt a son from their home for lower caste children. Jyotiba Phule made his income as a supplier of building materials and from the small farm he owned. In 1888, Mahatma Jyotiba Phule was given the title Mahatma, great soul.
Career In Social Activism
Jyotiba Phule opened his first school in year 1848, and it was an all-girls school, and he was forced to leave his parental home because of this. Mahatma Jyotiba Phule later opened a school for children of two of the untouchable caste groups the Mahar and Mang. By 1852, Jyotiba Phule had three schools running and was funded largely by European colonist's donations. These donations is  stopped following the 1857 Mutiny in India. The Mutiny saw control of India pass from the East India Company to the British Crown after over a hundred thousand died in the rebellion. As well as opening schools Mahatma Jyotiba Phule opened a home for low caste widows and infants. There was a large number of widows due to the prevalence of child marriage and remarriage was frowned upon.
Efforts for Women Education
Jyotiba Phule was supported by his wife Savitribai Phule.
In year 1851, Mahatma Jyotiba Phule established a girl's school and asked his wife to teach the girls in the school. Later, he opened two more schools for the girls and an indigenous school for the lower castes.
Jyotiba Phule realised the pathetic conditions of widows and established an ashram for young widows and eventually became advocate of the idea of Widow Remarriage.
Mahatma Jyotiba Phule was pained by their plight and established an orphanage in 1854 to shelter these unfortunate souls from perishing at the society's cruel hands.
Elimination of Caste Discrimination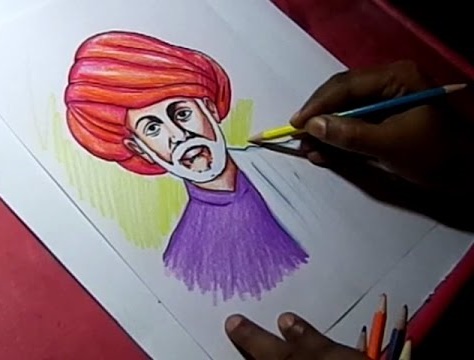 Jyotiba Phule attacked the orthodox Brahmins and other upper castes and termed them as "hypocrites".
Jyotiba Phule also wrote the "GULAMGIRI" by describing about the domination and oppression of Brahmins.
Mahatma Jyotiba Phule urged the "peasants" and "proletariat" to refuse to obey the restrictions imposed upon them.
Jyotiba Phule also supported by some Brahmin friends who extended their support to make the movement successful.
Satya Shodhak Samaj
After tracing the history of the Brahmin domination in India, Jyotiba Phule blamed the Brahmins for framing the weird and inhuman laws. He concluded that the laws were made to suppress the "shudras" and rule over them.
In year 1873, Mahatma Jyotiba Phule formed the Satya Shodhak Samaj (Society of Seekers of Truth). The purpose of the organization was to liberate the people of lower-castes from the suppression of the Brahmins.
The membership was the  open to all and the available evidence proves that some Jews were admitted as members. In 1876 there were 316 members of the 'Satya Shodhak Samaj'. In 1868, in order to give the lower-caste people more powers Jyotirao decided to construct a common bathing tank outside his house. He also wished to dine with all, regardless of their caste.
Jyotiba Phule allowed the lower castes to visit his home and use his well openly. Phule began a movement to end the caste system and the idolatry that was rife in Hinduism. The movement was called Satya shodhak Samaj, Seekers of the Truth. Phule often put his views across in poetry and was openly critical of the holy text the Vedas and the priestly caste in India.
Contribution of Jyotiba Phule on Education
After educating his wife, Jyotiba Phule  opened a school for girls in India in August 1948. This was actually the second school for girls in India. Mahatma Jyotiba Phule supported widow remarriage and started a home for upper caste widows in 1854. In the same year, he also started a home for new-born infants to prevent female infanticide.
Achievements of Jyotiba Phule
Jyotiba Phule  had devoted his 40 years of life to social service fighting for the rights of the 'bahujans'. To mark this accomplishment, the bahujans, Satyashodhak leaders and workers decided to felicitate Mahatma Jyotiba Phule . Hence on 11th May 1888, he was honoured with the title of 'Mahatma' by another social reformer from Mumbai, Rao Bahadur Vithalrao Krishnaji Vandekar.
Published Works of Jyotiba Phule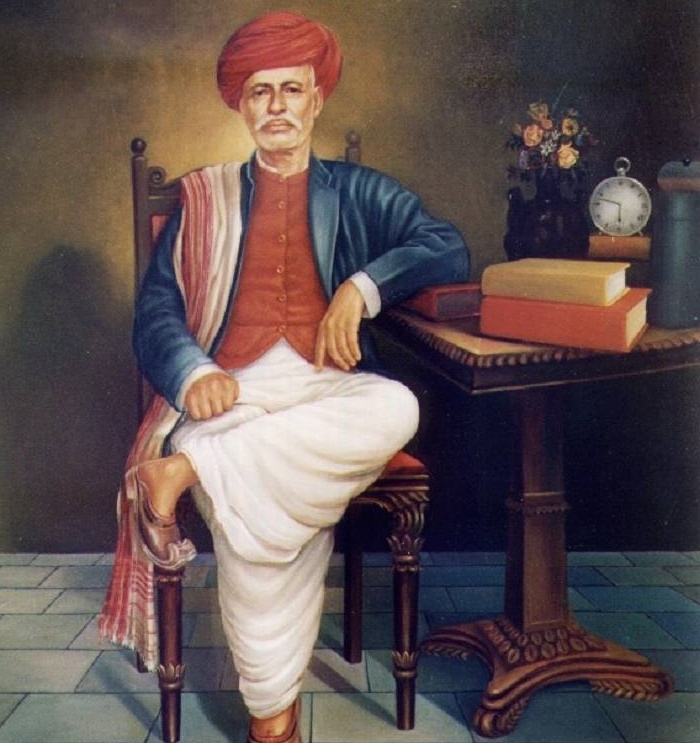 Some of the notable published works of Jyotiba Phule . Here is Follows –
Jyotiba Phule had penned a number of literary articles and books in his lifetime and most were based on his ideology of social reforms  "Shetkarayacha Aasud".
Mahatma Jyotiba Phule also penned some stories like "Tritiya Ratna", Brahmananche Kasab", "Ishara".
Jyotiba Phule wrote dramas like "Satsar" Ank 1 and 2, which were enacted under his directives to spread awareness against social injustice.
Facts about Jyotiba Phule
These are various Facts about Jyotiba Phule. Here is Follows –
Jyotiba Phule mother passed away when he was hardly one year old so he was raised by his father.
He was greatly influenced by Thomas Paine's ideas and had read with great interest Paine's famous book 'The Rights of Man'.
Jyotiba Phule had taught his wife and started schools for the untouchables by the age of 22. In 1849, when Jyotiba Phule was 22 years old, he left the home with the wife because of the oath taken to educate the Shudras.
By the age of 22, he was very well known not only throughout Pune but also in London! Court of Directors, London had acknowledged his work.
In 1854, Jyotiba Phule joined a Scottish school as a part-time teacher.
In 1889, Mahatma Mahatma Jyotiba Phule suffered a stroke, which rendered the right side of the body to stop functioning. But Jyotiba Phule dedication towards Dalits was so strong that he laboured hard with his left hand to finish Sarvajanik Satya Dharma Pustak (The Book of the True Faith) book.
At Bombay, in 1885, Mahatma Jyotiba Phule emphasised that the lower castes should organise their ritualistic and religious activities themselves so that the role of the Brahmin priest becomes redundant.
Jyotiba Phule was against Brahminism and considered Vedas to be "idle fantasies" and "palpably absurd legends" as well as a "form of false consciousness".
Brahmins did attempt to kill Mahatma Jyotiba Phule in 1856 because Brahmins did not want that Phule educates Bahujans.
On 11th May 1888, Jyotiba Phule was bestowed title 'Mahatma' at "Mumbai Deshasth Maratha Dnyati Dharma Sanstha" in Mumbai.
5th February 1852: Mahatma Jyotiba Phule asked economic assistance from Government for his educational institutions.
Legacy
Jyotiba Phule  was married as a young boy to Savitribai who was just nine years old. His wife fully supported his idealistic views and became a feminist and social activist in her own right.
The couple did not have any biological children. They adopted one of the infants, a boy, from the home they ran for pregnant widows. The boy grew up to be a doctor and carried forward his parents' legacy of social service.
The great reformer from Mumbai, Rao Bahadur Vithalrao Krishnaji Vandekar gave Jyotiba Phule  the title of "Mahatma" in May 1888 in recognition of his selfless services to humanity.
Jyotiba Phule  suffered a paralytic stroke in July 1888. His health worsened over the next couple of years and  Mahatma Jyotiba Phule died in November 1890, surrounded by family and friends.
Death
Jyotiba Phule devoted his entire life for the liberation of untouchables from the exploitation of Brahmins. He revolted against the tyranny of the upper castes. On 28 November, 1890, the great reformer of India, Mahatma Jyotiba Phule , passed away.
Also Read
Happy Teachers Day : Teachers Day Speech | Quotes | Images
Charlie Chaplin Biography : Life | Spouse | Movies | Quotes | Death