The Journey of PV Sindhu
Best Badminton Player of India
Indian Badminton Player , Pusarla Venkata Sindhu was born on 5-July-1995. She started playing badminton at the age of eight. PV Sindhu has been always admired for her hard work and expertise in the badminton she accomplished a lot and famous in youth at a very early age. In 2013, PV Sindhu became the first Indian badminton player who wins an Olympic silver medal.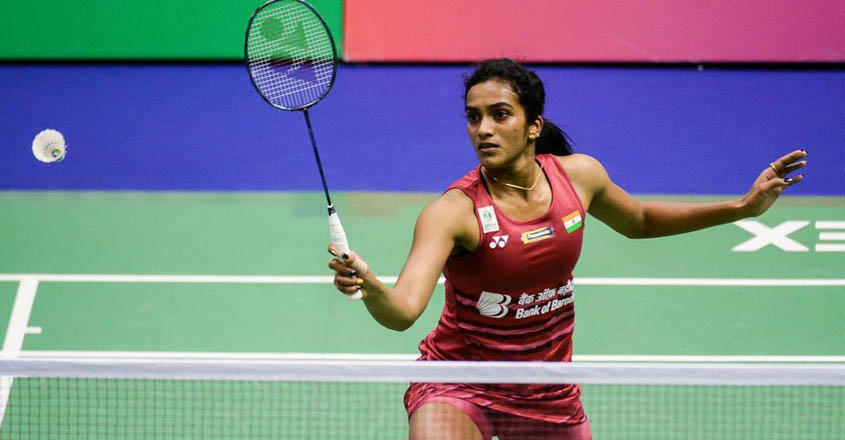 PV Sindhu is the winner of India's 4th highest civilian honour, the Padma Shri also, her biggest achievement in summer 2016, Olympics made her the first Indian badminton player to enter the final round of an Olympics event and the growing and youthful Indian player to make a star shine in a special event at the Olympics. PV Sindhu is in the top five rank shuttlers in women's singles section.
PV Sindhu practiced for hours and work hard to win so everything was especially necessary from the diet exercise training rest and sleep each of these things represented a crucial role in her victory. She always works hard. As a child, PV Sindhu finished it with crying every time when she lost any competition. But, over the years she developed and changes the game and also learned how to manage failure.
Before the Summer Olympics in 2016, PV Sindhu says, "More than being excited, I am just anxious about how to perform my best at Rio. It's the qualifying year, and all games are necessary. I don't want to compensate for anything less than gold."So while PV Sindhu goes on to chart new areas and continues to script history with her go-getter approach, do you have the same never-say-die courage to be the winner in your life and profession ?
After desire, PV Sindhu includes hard work as the final formula for achieving. Sharing her main aim, PV Sindhu says, "I clearly want to see myself at the top of the class." On how she remains on days when she is low of energy, PV Sindhu says, "Sometimes, we might be very weak, during those times you need focus on the game and program subsequently.
PV Sindhu was born to one of the greatest Volley Players in their past PV Ramana and P Vijaya. It is well-known that PV Ramana received Arjuna Award for his extraordinary accomplishments in the game and PV Sindhu's biggest motivation was her mother and father. Encourage by the victory of Pullela Gopichand who was the winner of 2001 All England Open Badminton event.
PV Sindhu starts practice on the Game was given by Mehboob Ali at the Badminton Courts of Indian Railway Institute of Signal Engineering and Telecommunications in Secunderabad. Later, PV Sindhu joined Pullela Gopichand's Gopichand Badminton Institute. PV Sindhu is the brand ambassador for APIS India syrup, Moov, Bank of Baroda and Ojasvita MALT.
Bestowing her take on accomplishing and failing, PV Sindhu replies, well, winning and losing are a chain of life story. Ups and downs are forever there if you win that's surprisingly nice and if you lose you will learn a lot more, it's not just that you will keep gaining and keep losing but positively if you keep working hard on your errors and improve them then surely in the next round you will correct when they come up.
PV Sindhu is the brightest managers of India who are turning the game in different industries and collectively they serve the confidence, enthusiasm and boldness of India's millennial organizers. They have not just challenged the traditional intelligence but acknowledged it with their burning and precarious profession undertakings. They have encouraged young Indian to not shy away from divulging the status quo, cutting the rules and changing the world.
The prototype of PV Sindhu
PV Sindhu signed her footsteps in the story of Indian Sports through the subsequent lives and accomplishments :
PV Sindhu is blooming and growing Indian who made a Podium ending at the Olympics. She is the leading Indian Shuttler to relinquish the Olympics Badminton Event's Finals.
At the age of 17, she became one of the best 20 players of the BWF World Ranking and that is how she became a pioneer in Indian Sports History.
Prizes and Honors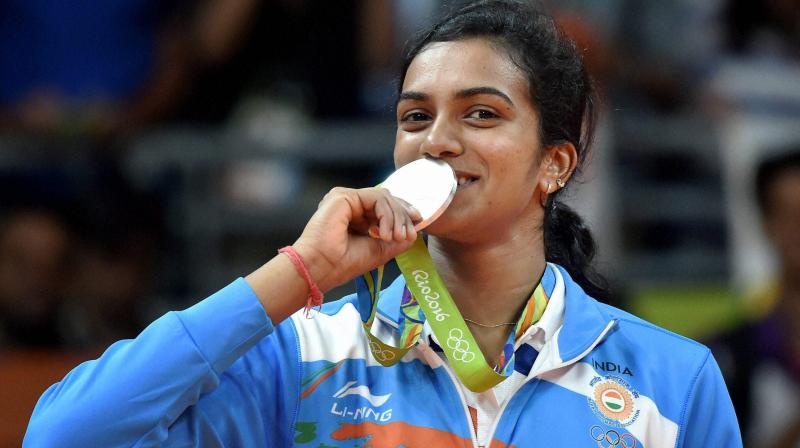 She was praised with Rajiv Gandhi Khel Ratna marking it as the biggest sports honour for her in the year 2015.
PV Sindhu received her Padma Shri Award in the year 2015 and became the growing person to receive India's fourth highest civilian honour.
She Received Arjuna Award in 2013.
She was recognized as the FICCI Breakthrough Sportsperson of the Year 2014.
She was declared as the NDTV Indian of the year 2014.
Apart from these, she was rewarded by governments of different states of India, several unions and by numerous celebrities. Her love for the sport has taken a lot of pride for the excellent woman. PV Sindhu has much more to do for the Nation as a Sportswoman and she attains as a symbol for countless other youth of our society.
PV Sindhu is clear though about her profession in the tale of Indian badminton. Prior to everybody, badminton was one of the several sports. Now it's like Sindhu. That PV Sindhu name. It is a matter of pride for Indians, she replies. She's not defending about publicity or the quickly increasing sanctions that could touch the core terms. Fame intends a lot. If you have the position, you'll get money too. Money's not everything though.
People wishing for the best for you and believing that great things should appear to you that's the great feeling. Identifying exactly where your strengths and weaknesses lie. While PV Sindhu is one active athlete on the court, standing tall at 5 feet 10 inches, Sindhu began recognizing early on that the competitors have started taking advantage by handing her low shots and Sindhu has worked hard with her trainer and physic to defeat this difficulty.
Sindhu is not considering Tokyo would be logically better either. This time its silver, it'll be another time. I have to just work hard and retain that focus. I can't say, let's see. I'll have to hold to the plan. There are ideas for a biopic, and she would love to call her book Silver Sindhu. "Maybe in the future, the book will be called something different. But if it's right now definitely Silver Sindhu Because Of Rio Maybe in future, it might be way separate.
Some Facts about P. V. Sindhu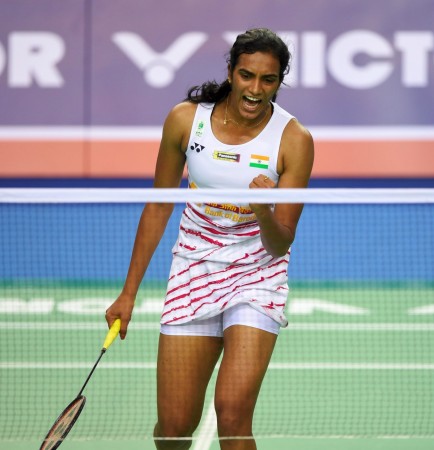 Not many of her supporters are aware of the persistence that Sindhu puts in her coaching process. The-19-year old has been reportedly working out with her trainer from as early as 4.15 am every day for the last three years. P. V. Sindhu was designated 2014 NDTV Indian of the year. In the same year, she brought fame to the country by winning a bronze in 2014 Uber Cup held at New Delhi.
In the previous year, she had won a bronze medal in women's singles event in 2013 BWF World Championships hosted by China. Sindhu scripted story by enhancing the first Indian to have won two back-to-back rewards in the World Badminton event. Medal's not the only metal she loves. She likes jewellery a lot like Rings, earrings, chains and everything. She also loves nail art. It's a hobby. She recently took to outfits in handloom, and a different kind of jewellery goes with them. It can't always be gold. Silver looks nice too!
PV Sindhu becomes the second next most paid endorser from the sports society. In India, cricket is no less than a religion, and it becomes challenging for any other sport or sportsperson to overcome the competition in growing India's favorite. However, because of her silver-winning appearance in Olympics last year, shutter PV Sindhu has done what no one could have thought of.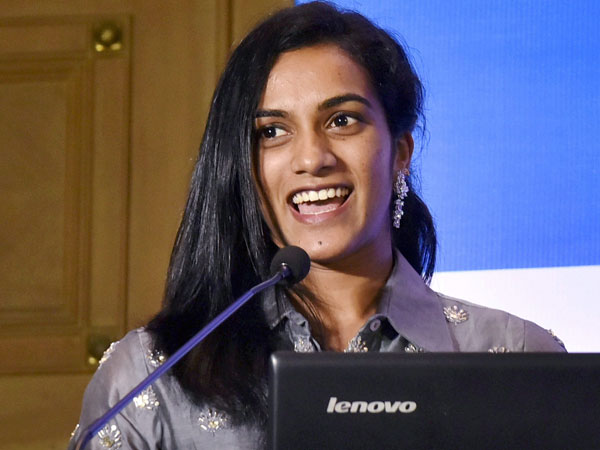 PV Sindhu now stands second in terms of money earned by a star endorser from the sports world, leaving behind MS Dhoni and next only to Indian captain Virat Kohli. PV Sindhu says, to all girls who dreamt in childhood I very am sure that you awaken every morning feeling happy and confident about the day ahead, excited about the possibilities it holds for you. You think of achieving your goal to focus on your aim and always promise yourself never end up without any positive result.
PV Sindhu gives the special information for all girls Dream on and I would only hope wholeheartedly that emptiness comes in between you and your goals, not even periods. Don't let periods be an excuse. My period times didn't make me stumble they made me more headstrong to continue my dream. Your beliefs are what represents your personality. They have the ability to provide you with wings and make you fly long. Let these terms reflect every time you think of holding back during periods.
Go on and follow your Dreams !
Also Read :