The Untold Story on Rani Lakshmi Bai 
The Rani of Jhansi
Rani Lakshmi bai (Jhansi ki Rani) was one of the leading warriors of India's first war of Independence who laid an outstanding influence on the succeeding women freedom fighters. Rani Laxmi bai was a symbol of bravery, patriotism, respect of girl child, perseverance, generosity and resistance to British rule. Rani Laxmi Bai fought till her last breath for the welfare of women in India and for the noble cause of India's independence.
Introduction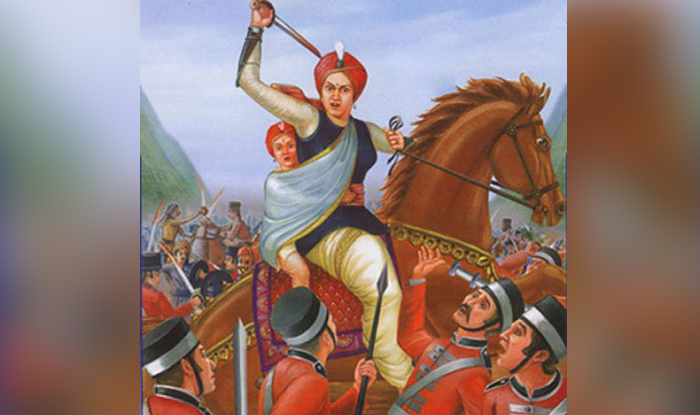 Rani Lakshmi Bai ( The Rani of Jhansi )was the queen of the Maratha ruled princely state of Jhansi in North India. Rani Lakshmi Bai was one of the leading figures of the Indian rebellion of 1857 and a symbol of resistance to British rule in India. Rani Lakshmi Bai was the embodiment of self-respect and heroism. Rani Lakshmi Bai was the queen of a small state, but the empress of a limitless empire of glory.
Early Life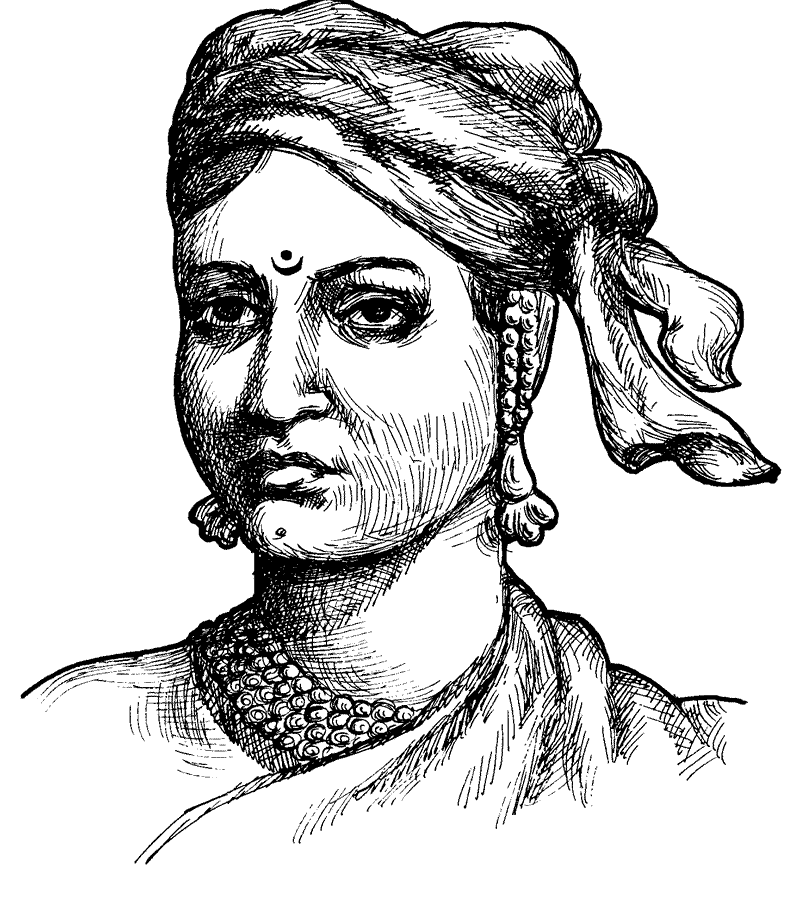 Rani Laxmi Bai was born to a Maharashtrian family at Kashi (now Varanasi ) in 1835. At a tender age of four, she lost her mother. Her father raised her in an unconventional way and supported her to learn to ride elephants and horses. She also took formal training in martial arts, which included horse riding, shooting and fencing.
Rani Lakshmi Bai was a Maharashtrian Brahmin born sometime around 1828 at Kashi (presently known as Varanasi). Mannikarnika (Manu) was the name of Rani Lakshmi Bai in her childhood. Manu lost her mother at the age of four. The complete responsibility of the young girl fell on the father. She completed her education and also learned horse riding, sword fighting and shooting.
Rani Laxmi Bai was married to Raja Gangadhar Rao , the Maharaja of Jhansi in 1842 and became the Queen of Jhansi. After their marriage, she was given the name Lakshmi Bai.
In 1853 Gangadhar Rao fell very ill and he was persuaded to adopt a child. To ensure that the British would not be able to contest the adoption, the Rani had it witnessed by the local British representatives. Maharaja Gangadhar Rao expired the following day. After the death of Maharaja Gangadhar Rao, she was left alone. But she did not lose her courage. Rani Laxmi Bai always remembered her responsibility.
Annexation
At that time Lord Dalhousie was the Governor-General of India. Though little Damodar Rao, adopted son of late Maharaja Gangadhar Rao and Rani Lakshmi Bai was Maharaja's heir and successor as per the Hindu tradition, the British rulers rejected Rani Laxmi Bai claim that Damodar Rao was their legal heir. Under the Doctrine of Lapse, Lord Dalhousie decided to annex the state of Jhansi as Maharaja Gangadhar Rao had left no legal heir.
British Want Jhansi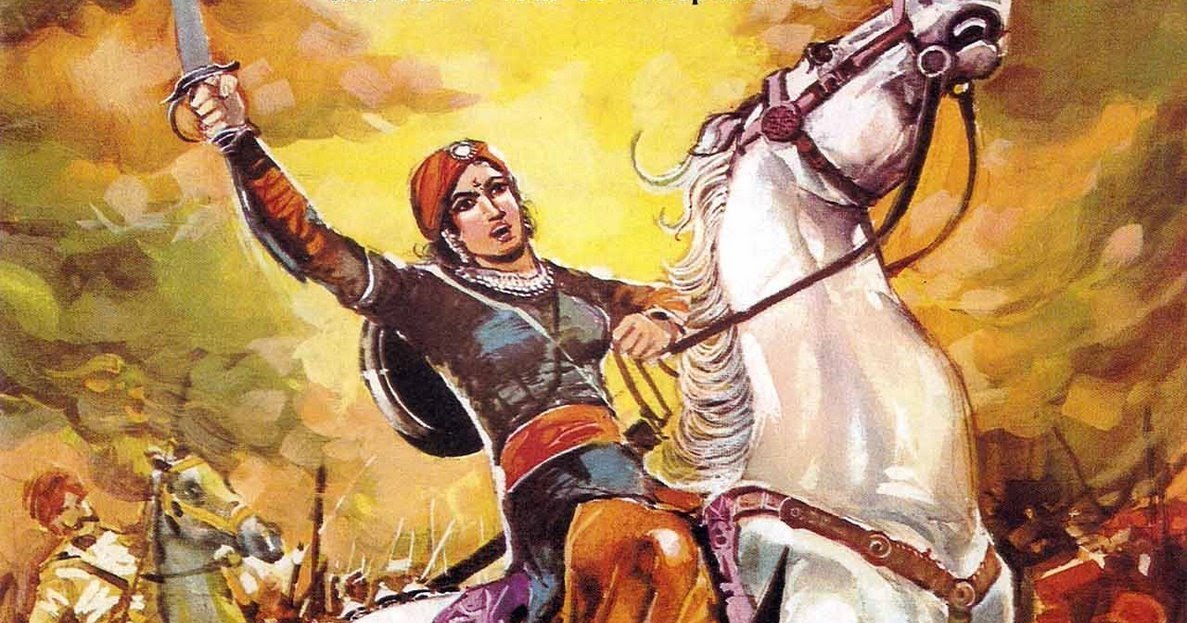 During that period, Lord Dalhousie was the Governor General of British India. The adopted child was named Damodar Rao. As per the Hindu tradition, he was their legal heir. However, the British rulers refused to accept him as the legal heir. As per the Doctrine of Lapse, Lord Dalhousie decided to seize the state of Jhansi. Rani Lakshmi Bai went to a British lawyer and consulted him. Thereafter, she filed an appeal for the hearing of her case in London. But, her plea was rejected. The British authorities confiscated the state jewels. Also, an order was passed asking the Rani to leave Jhansi fort and move to the Rani Mahal in Jhansi. Laxmibai was firm about protecting the state of Jhansi.
In March 1854 Rani of Jhansi (Rani Laxmi Bai) was granted an annual pension of 60,000 and was ordered to leave the Jhansi fort. She was firm on the decision not to give up the dominion of Jhansi to Britishers.
Rani Jhansi (Rani Laxmi Bai)  was determined not to give up Jhansi. She strengthened its defences and assembled a volunteer army. Women were also given military training. Rani's forces were joined by other warriors and their forces, often from nearby villages or other regions.
Source : Youtube
The Battle for Jhansi  (Rebillion of 1857)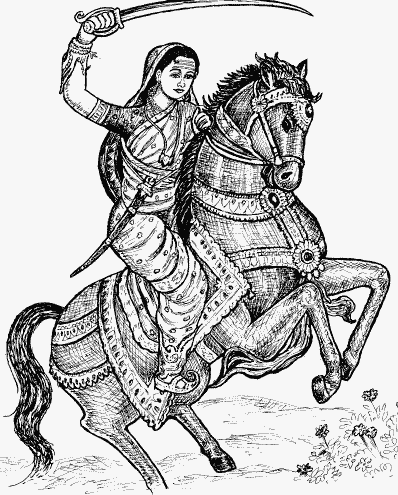 Jhansi became the focal point of uprising. Rani of Jhansi  ( Rani Laxmi Bai ) began to strengthen her position. By seeking the support of others, she formed a volunteer army. The army not just consisted of the men folk, but the women were also actively involved. Women were also given military training to fight a battle. She assembled 14,000 rebels and organized an army for the defense of the city.
Meanwhile, unrest began to spread throughout India and in May of 1857, the First War of Indian Independence erupted in numerous pockets across the northern subcontinent. During this chaotic time, the British were forced to focus their attentions elsewhere, and Lakshmi Bai was essentially left to rule Jhansi alone.
This would become the starting point for the rebellion against the British. It began after rumours were put about that the new bullet casings for their Enfield rifles were coated with the  beef fat, pigs being taboo to Muslims and cows sacred to Hindus and thus forbidden to eat. British commanders insisted on their use and started to discipline anyone who disobeyed. During this rebellion many British civilians, including women, and children were killed by the sepoys. The British wanted to end the rebellion quickly.
From the period between Sep-Oct 1857, Rani Lakshmi Bai defended Jhansi from being invaded by the armies of the neighboring rajas of Orchha and Datia.   During this time, her qualities were repeatedly demonstrated as she was able swiftly and efficiently to lead her troops against skirmishes breaking out in Jhansi. Through this leadership Lakshmi Bai was able to keep Jhansi relatively calm and peaceful in the midst of the Empire's unrest.
Her Influence
Because Rani Laxmi Bai bravery, courage, and wisdom, and her progressive views on women's empowerment in 19th century India and due to her sacrifices, she became an icon of Indian independence movement. The Rani Lakshmi Bai was memorialized in bronze statues at both Jhansi and Gwalior, both of which portray her on horseback.  Rani Laxmi Bai story became a beacon for the upcoming generations of freedom fighters.
An iconic woman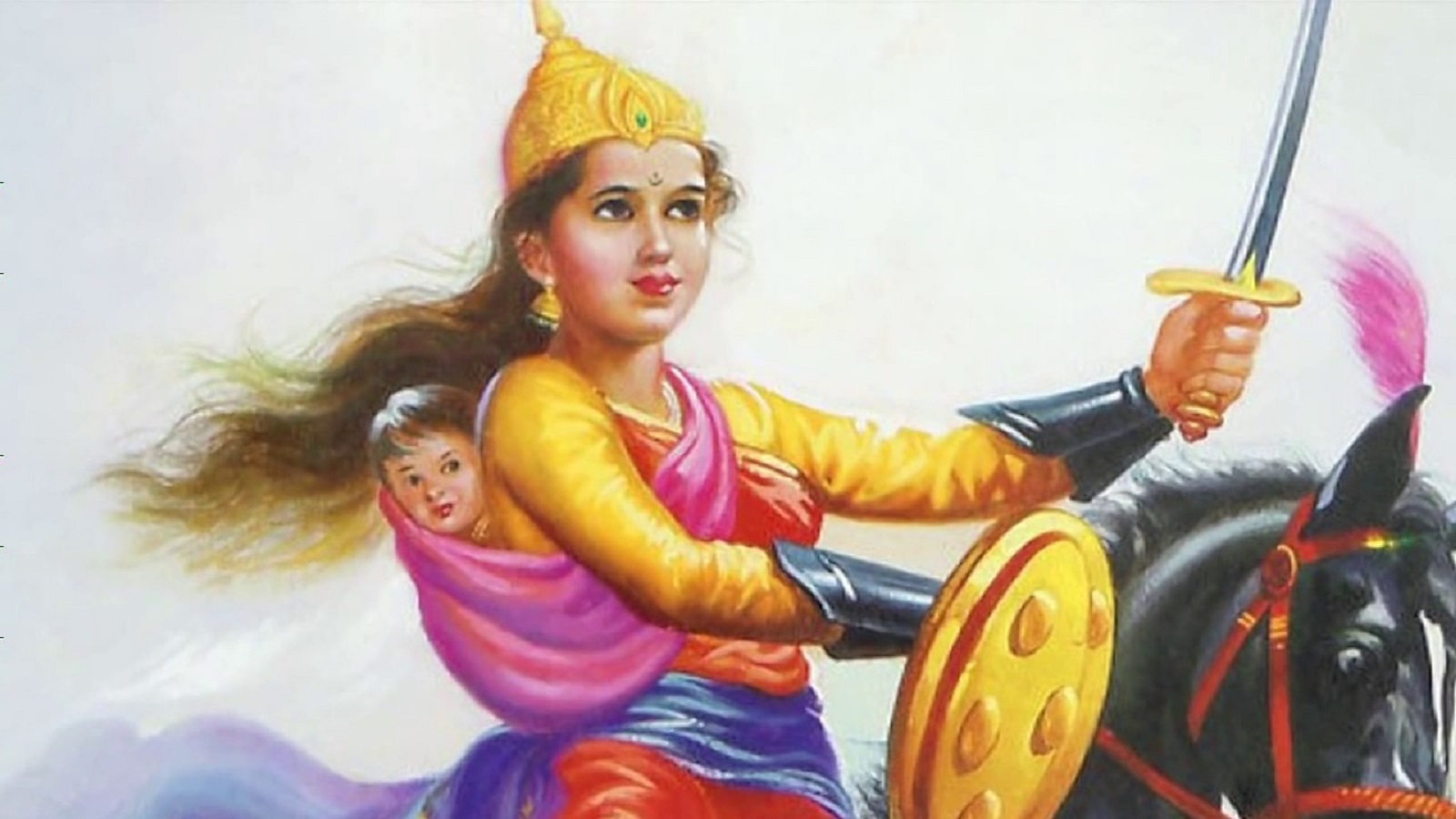 Rani Lakshmi bai bravery, courage, wisdom, her progressive views on women's empowerment in 19th century India, and her sacrifices made her an icon of the Indian Independence Movement. The Rani Lakshmi bai was memorialized in bronze statues at both Jhansi and Gwalior, both of which portray her on horseback.  Her story became a beacon for the upcoming generations of freedom fighters.
Rani Lakshmi bai will always be remembered for her unbreakable patriotism and astonishing courage.
Rani Lakshmi Bai rules
Rani Laxmi bai then took over the reins of government and restored law and order.
Rani Lakshmi bai had abandoned purdah after her husband's death and now donned male garments when she held court.
Rani Laxmi bai had to fend off a pretender, Sadashiv Rao Narayana as well as attacks by the neighbouring states of Datia and Orccha—her first experiences of actual warfare.
Sensing more trouble, Lakshmi bai kept her forces battle™ ready and well-armed. She stayed in touch with Tantya Tope and Nana Sahib and her allies Raja Mardan Singh of Banpur and Bakhtab Ali of Shahgarh.
In song and story
Rani Lakshmibai lives on in song and story.
Subhadra Kumar Chauhan rousing poem "Jhansi ki Rani" is perhaps the most popular literary piece that celebrates her valour.
Myths Regarding Rani Lakshmi Bai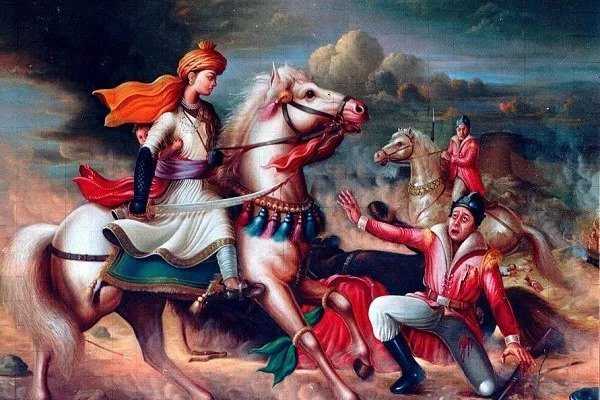 There are number of myths  about the Rani Laxmi Bai which are described in my article. Here is Follows –
1.) The Rani was born in 1835. She was 22 when she died.
2.) The Rani's husband, Gangadhar Rao, fought the British.
3.) The Rani went into battle with her son tied to her back.
4.) The Rani rebelled to regain Jhansi.
5.) The Rani escaped from Jhansi by jumping her horse from the wall of the Fort.
Death
Along with the young Damodar Rao, Rani Laxmi Bai reached to Kalpi along with her troops where she joined other rebel forces, including those of Tatya Tope. The two moved on to Gwalior where the combined rebel forces defeated the army of the Maharaja of Gwalior and later occupied a strategic fort at Gwalior.
However, on 17 June 1858, while battling in full warrior regalia against the 8th (King's Royal Irish) Hussars in Kotah-ki Serai near the Phool Bagh area of Gwalior, Rani Lakshmi Bai was killed at battle. The British captured Gwalior three days later. In the British report of the battle, General Sir Hugh Rose commented that the Rani, "remarkable for her beauty, cleverness and perseverance", had been "the most dangerous of all the rebel leaders."
Her father, Moropant Tambey was the  captured and hanged a few days after the fall of Jhansi. Her adopted son, Damodar Rao, fled with his mother's aides. Rao was later given a pension by the British Raj and cared for, although he never received his inheritance. Damodar Rao settled down in the city of Indore, and spent most of his life trying to convince the British to restore some of his rights. He and his descendants took on the last name Jhansiwale. He died on 28 May 1906, at the age of 58 years.
Also Read
Sardar Vallabhbhai Patel Biography : The Iron Man of India
The Magnificent TAJ MAHAL History : A Tale of Real and Endless Love