Shah Jahan Biography 
About Life | Love Story | Death
Shah Jahan is also known as Shahbuddin Mohammed Shah Jahan, was a Mughal Emperor who ruled in the Indian Subcontinent from  1628 to 1658. He was the fifth Mughal ruler after Babur, Humayun, Akbar and Jahangir. Shah Jahan succeeded the throne after revolting against his father, Jahangir.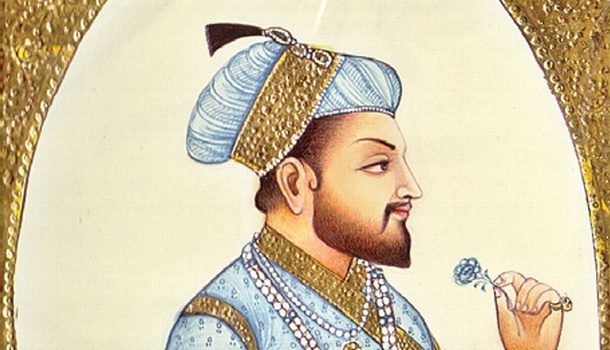 The period of ShahJahan's rule in India is regarded as the golden age of Indian architecture. Shah Jahan is credited with constructing numerous beautiful monuments throughout the landscape of India. However, the most brilliant monument is the 'Taj Mahal' of Agra, which he built in the memory of his beloved wife, Mumtaz Mahal.The exquisite "Peacock Throne', which he got built for himself, is believed to be worth millions of dollars by modern estimates. ShahJahan is also the founder of the modern city of Delhi. During that time, the city was known as Shahjahanabad.
Early Life
He was born as Prince Khurram on 5th January 1592, to Emperor Jahangir and his second wife, Jagat Gosini (a Rajput Princess). In 1611, his father married Nur Jehan, the widowed daughter of a Persian immigrant and the aunt of Arjumand Banu Begum. Prince Khurram married Arjumand Banu Begum in May 1612. ShahJahan was given the name of Mumtaz Mahal (Ornament of the Palace) when Prince Khurram acceded the throne and became Shah Jahan. However, the succession was not simple and easy. Infact, a bloody fight with his father ensued before the accession.
In 1627, when Jahangir died, Prince Khurram succeeded the Mughal throne as ShahJahan (the King of the World). He was also given the title of the 'Lord of the Auspicious Conjunctions', in reference to his pride in his Timurid roots. Throughout the earlier military campaigns of ShahJahan as well as his rebellion against Jahangir, Mumtaz accompanied him everywhere with his entourage.
Education
Mughal Emperor Shah jahan was very skilled at studying in his childhood. His education was properly arranged since childhood Due to Akbar and Rukaiya Begum. When Khurram (Real name of Shah Jahan)  was born in 1592 and was only six days old, Akbar ordered that the prince be taken away from his mother and handed him over to Ruqaiya so that he could grow up under her care and Akbar could fulfill his wife's wish to raise a Mughal emperor. Khurram's upbringing was the responsibility of Rukaiya begum. As a child, Khurram received a broad education benefitting his status as a Mughal prince. He had a good knowledge of Persian language and literature, he had studied geography, and economics, history and politics, music and arts, and also he had good skill in running the weapons. Apart from this Khurram was also very skillful in horse riding.
Family or Wifes of Shah Jahan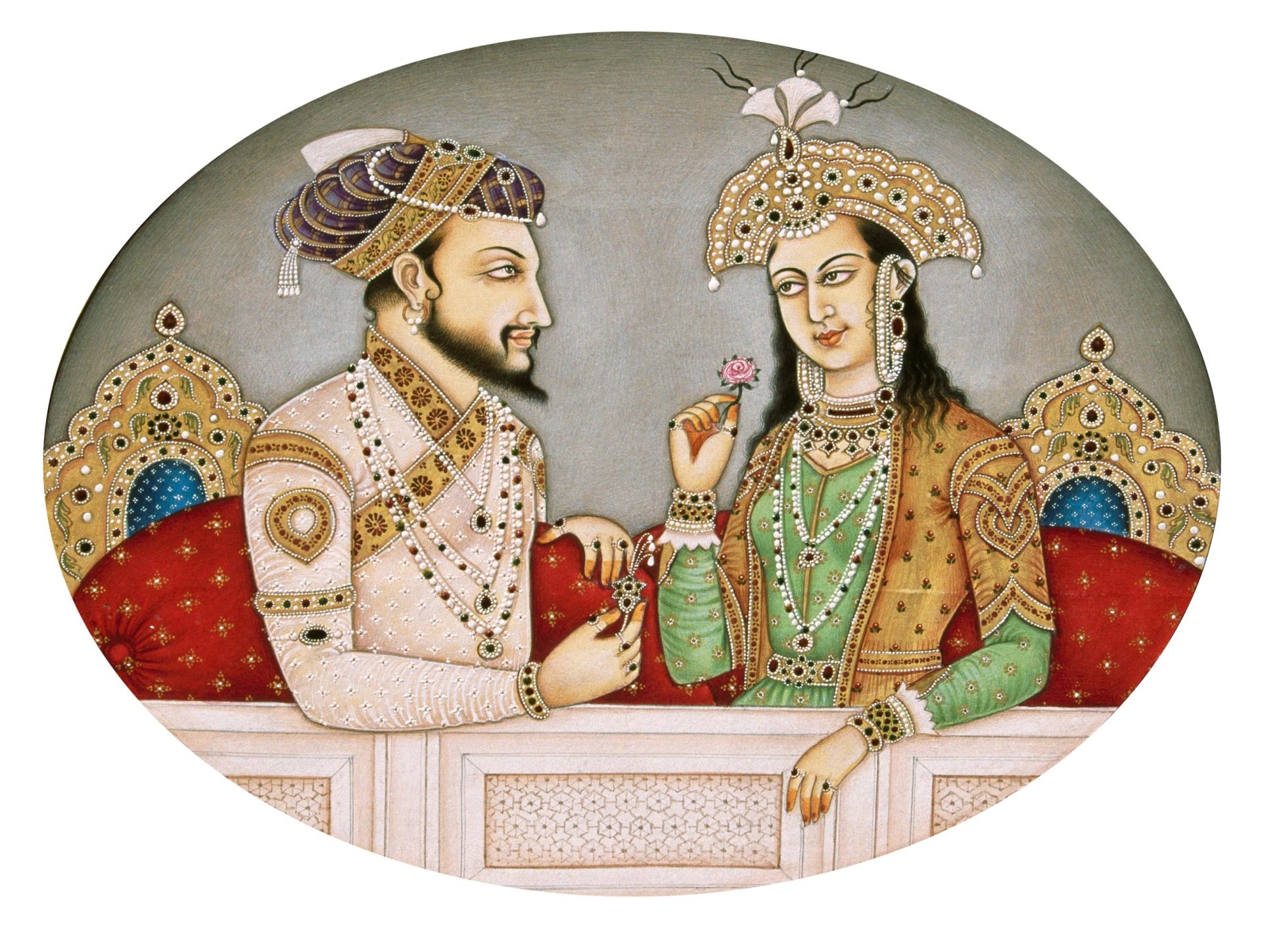 ShahJahan had many wifes but the most loved wife of ShahJahan is Mumtaz Mahal. There are names of wifes of ShahJahan –
Akbarabadi Mahal, Kandahari Mahal,  Mumtaz Mahal(Most loved wife), Hasina Begum Sahiba,  Muti Begum Sahiba, Qudsia Begum Sahiba, Fatehpuri Mahal Sahiba, Sarhindi Begum Sahiba and Shrimati Manbhavathi Baiji Lal Sahiba were the wives of ShahJahan.
Love Story and Marriage of Shah Jahan
In 1607 when strolling down the Meena Bazaar, accompanied by many of flattering courtiers, Shah Jahan caught a glimpse of a girl hawking silk and glass beads. It was love at first sight and the girl was Mumtaz Mahal, who was known as Arjumand Banu Begum at that time. At that time, he was 14 years old and she, a Muslim Persian princess  was 15 years old. After meeting her, Prince Khurram (Original name of Shah Jahan) went back to his father and declared that he wanted to marry her.
In Year 1612, aged 20, Prince Khurram married Arjumand Banu Begum on an auspicious date chosen by court astrologers. The married life was a happy one and Prince Khurram, while married to her, remained devoted to her and she bore him fourteen children, out of whom the seven survived into adulthood. In her married life of 19 years she passes 10 years in pregnancy condition.
In addition, Shah Jahan had two children from his first two wives. The marriage of Shah Jahan and Mumtaz Mahal proved to be very successful. Arjumand Banu Begam captivated Shah Jahan's heart even more than Nurjahan had done to that of Jahangir. After their wedding celebrations, Khurram gave her the title 'Mumtaz Mahal' Begum means Chosen One of the Palace. The intervening years had seen Khurrum take two other wives. Mumtaz Mahal had a very deep and loving marriage with Shah Jahan.  Mumtaz traveled with ShahJahan throughout India as his chief companion and beloved advisor. After bearing him 14 children, Mumtaz died, leaving the Shah Jahan devastated.
After one year of her death, Shah Jahan started to build the world's most beautiful monument in the memory of his beloved. It took 22 years and the labor of 22,000 workers to construct the monument. ShahJahan died in 1666; his body was placed in a tomb next to the tomb of Mumtaz Mahal. This magnificent monument came to be known as "Taj Mahal" and now counts amongst the Seven Wonders of the World and symbol of pure love.
Shah Jahan Reign
Shah Jahan constantly strived towards enlarging his empire. The first violence that erupted after his accession to the throne came from Jujhar Singh, son of the Bundela chief, Bir Singh Deo. In 1628, ShahJahan faced another major revolt by Khan Jahan Lodi. He had united with the ruler of Ahmednagar and came out in open rebellion against the emperor. The aggression by Khan Jahan came to an end by the year 1960, when he surrendered and died near the fort of Kalanjar. After ShahJahan became emperor, the Deccan policy of the Mughals underwent a major change. This led to a suspicion of their alliance with the Shia rulers of Persia. However, with the death of Malik Ambar, the problem got sorted out. In 1631, the Mughal army led by ShahJahan laid a failed siege on Bijapur. However in 1633, they managed to win the fort of Daulatabad. The chief  aggressions of the reign of Shah jahan were – the destruction of the Ahmadnagar kingdom (1636), the loss of Kandahar to the Persians (1653) and a second war against the Deccan princes (1655).
Accession to the Throne
Shah Jahan ascended the Mughal throne in 1628 A. D. a few days after the death of his father. ShahJahan was the third son of Jahangir. His two elder brothers Prince Khusrau and Prince Parvez had died during the lifetime of his father.
Except few rebellions which he suppressed the first half of Shah Jahan's reign was a period of almost unbroken success. During his reign some famines of uneualled severity broke out in Gujarat and Deccan.
Construction of Taj Mahal
One of the most significant incidents in the life of Mughal Emperor ShahJahan was the construction of Taj Mahal, one of the Seven Wonders of the World. His wife Mumtaz Mahal died while giving birth to their fourteenth child. Shah Jahan decided to build world's most beautiful monument in the memory of his beloved wife. The monument which is known as the 'Taj Mahal', contains the tombs of both Mumtaz Mahal and ShahJahan. Taj Mahal, also known as the Sign of Love which  is exceptionally beautiful and has become one of the most visited tourist destinations of India. People from different parts of the world come to India to see this amazing Place.
Other Structures Constructed by Shah Jahan
The following monuments were also constructed by Shah Jahan during his rule:
Red Fort or Lal Quila (Delhi)
Agra Fort (Partly)
Jama Masjid (Delhi)
Moti Masjid or Pearl Mosque (Lahore)
Shalimar Gardens (Lahore)
Sections of the Lahore Fort (Lahore)
Jahangir Mausoleum
Takht-e-Taus
Shahjahan Mosque (Thatta)
Administration of the Mughal Empire
His father's rule was generally peaceful, the empire was experiencing challenges by the end of his reign. In 1628, immediately after becoming the Mughal Emperor, Shah Jahan's forces were ambushed by Sikh rebels, the Emperor organized an assault, which caused almost all the Sikhs, including Guru Hargobind and his mercenaries to flee.
Shah Jahan repulsed the Portuguese in Bengal and capturing the Rajput kingdoms of Baglana, Mewar and Bundelkhand to the west and the northwest beyond the Khyber Pass. He then chose his 16 year old son Aurangzeb to serve in his place and subdue the rebellion by the Bundela Rajputs led by the renegade Jhujhar Singh. The Mughal Emperor ShahJahan then chose his son Aurangzeb to become the Subedar of Deccan and ordered the annexation of Ahmednagar and the overthrow of the Nizam Shahi dynasty.
 Shah Jahan and his sons captured the city of Kandahar in 1638 from the Safavids, prompting the retaliation of the Persians led by their powerful ruler Abbas II of Persia, who recaptured it in 1649, the Mughal armies were unable to recapture it despite repeated sieges during the Mughal – Safavid War.
The Mughal Emperor ShahJahan had exchanged ambassadors and documents with the Ottoman Sultan Murad IV, it was through these exchanges led by the Mughal ambassador Sayyid Muhiuddin and his counterpart the Ottoman ambassador Arsalan Agha, that Mughal Emperor Shah Jahan received Isa Muhammad Effendi and Ismail Effendi, two Turkish architects and students of the famous Koca Mimar Sinan Agha. Both of them later comprised among the Mughal team that would design and build the Taj Mahal.
Final Days of Shah Jahan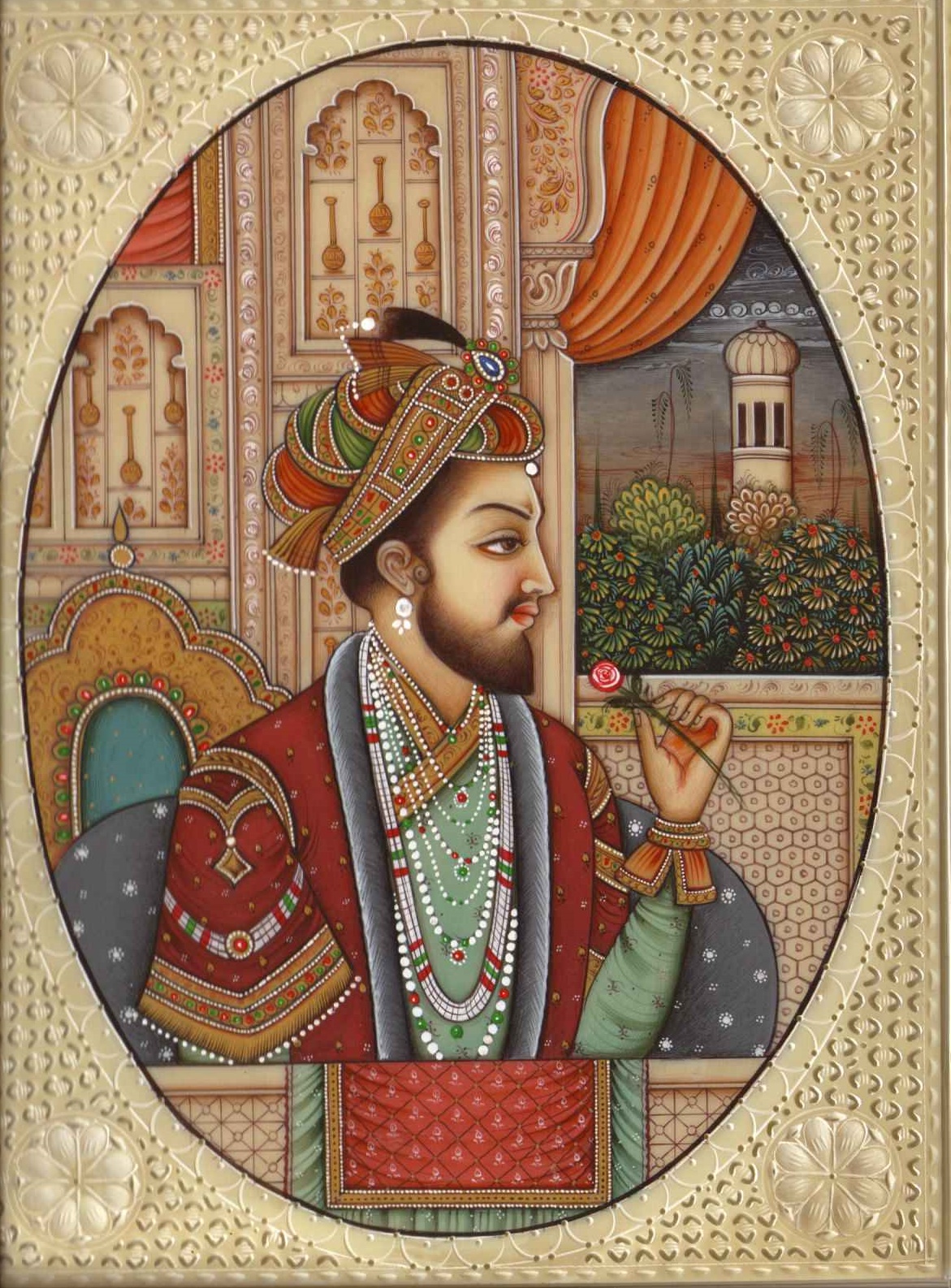 Shah Jahan became seriously ill in September 1658. During his days of recovery, Dara Shikoh, one of his sons, assumed the role of the ruler. This made his brothers furious and almost immediately Shuja and Murad Baksh sought independent provinces and claimed their rightful share. Meanwhile, Aurangzeb had formed an army of his own and went on to defeat his brother Dara Shikoh. He then killed rest of the contenders and declared himself as the emperor. Though ShahJahan later recovered from his illness,   Aurangzeb consider him unfit to rule and imprisoned him in the fort of Agra. He also imprisoned his sister Jahanara Begum Sahib who wanted to stay with her father in order to take care of him. ShahJahan is said to have spent eight long years of his imprisonment by staring at the tomb of his beloved wife – the marvel that he built in her memory.
Death
In the Ist week of January 1666, Shah Jahan once again fell ill and never recovered. On January 22, he is said to have summoned Akbarabadi Mahal and requested her to take care of his daughter, Jahanara Begum. ShahJahan is then said to have recited a few lines from the holy Quran before breathing his last, aged 74. The emperor who once ruled the whole of India and more had died a prisoner. Princess Jahanara Begum wanted a procession with the state's noblemen carrying her father's body all over Agra so that the subjects could waive a final goodbye to their beloved emperor. However, Aurangzeb was in no mood for such an extravagant funeral. In the end, Sayyid Muhammad Qanauji and Kazi Qurban moved the body of ShahJahan out of the prison, washed it and placed it in a coffin made out of sandalwood. The coffin was then brought to the Taj Mahal through the river, where he was laid to rest, next to his beloved wife, Mumtaz.
Also Read
Kalpana Chawla : Love Story | Career | Missions | Death | Quotes
National Symbols of India in Hindi | भारत के राष्ट्रिय चिन्ह