Swami Vivekananda
Education | Wandering Monk | Death
Swami Vivekananda was the disciple of Ramakrishna Paramahansa. He founded the Ramakrishna mission to spread the teachings of his Guru throughout the world. One of the most famous and influential spiritual leaders of India, Swami Vivekananda sought to promote the philosophies of Vedanta and Yoga. Swami Vivekananda was the first spiritual leader of India who introduced Hinduism, Yoga and Vedanta at the World's Parliament of Religions.
Birth
Swami Vivekananda is also known as "Narendra Nath Datta" was born on 12th January 1863 in Calcutta (the Capital of British India at that time). Swami Vivekananda was an Indian Hindu monk and chief disciple of the 19th-century saint Ramakrishna Parahamhans. Vivekananda took the responsibility of spreading Hinduism in India and contributed to the concept of nationalism in British India. Vivekananda founded the Ramakrishna Math and the Ramakrishna Mission. He was a key figure in the introduction of the Indian philosophies of Yoga and Vedanta to the Western world.
Childhood
Vivekananda was born in an traditional bengali family, to the father Vishwanath Datta who was an attorney at the Calcutta High Court and the mother Bhuvaneswari Devi is a housewife.
From the childhood days, Swami Vivekananda was interested in spirituality and use to meditate before the images of Hindu deities. Vivekananda was fascinated by wandering ascetics and monks.
Education
In 1871, Swami Vivekananda took the Admission at the Ishwar Chandra Vidyasagar's Metropolitan Institution and studied there till the family moved to Raipur in 1877.
In 1879, Swami Vivekananda entered Presidency College with first division marks. During college days, the Swamy Vivekananda founded his interest in various subjects, including the religion, philosophy, social science, history, literature and art. Swamy Vivekananda was keen into reading and used to read a lot of Hindu scriptures, including the Vedas, the Upanishads, the Bhagavad Gita, the Ramayana, the Mahabharata and the Puranas.
Swami Vivekananda With Ramakrishna
Narendra learned about Sri Ramakrishna Paramahamsa through his Professor, William Hastie.
The historic meeting took place in 1881.
To His ever haunting doubt of the existence of God, Sri Ramakrishna bestowed on Him the direct experience of God.
The final days of the Master saw the final training of the pupil, bringing all His disciples under the leadership of Narendra.
He then transmitted his powers to Narendra and shed His body in 1886.
After the passing away of His master the young disciples gathered for spiritual practices in an old dilapidated house of Baranagore where the foundation of the Ramakrishna Brotherhood was laid and where the disciples embraced Sanyas.
You can see all objects in the light of the sun, even yourself and the swami, but you cannot see the sun – the subject.
Under the leadership of Narendra, a few disciples renounced everything in order to live God-centered lives and to carry on the work of their Master.
Narendra became Swamy Vivekananda.
Wandering Monk
The thirst for wandering took over Narendra that He wandered living on alms as He traversed across the nation North to South, East to West.
He stayed with people from all walks of life and from different religions.
It was during His wandering days that He came upon the Raja of Ramnad who urged Him to participate in the 'Parliament of World Religions'.
He started for America assuming the name ' Swamy Vivekananda' as suggested by the Maharaja of Khetri.
The First Visit To The West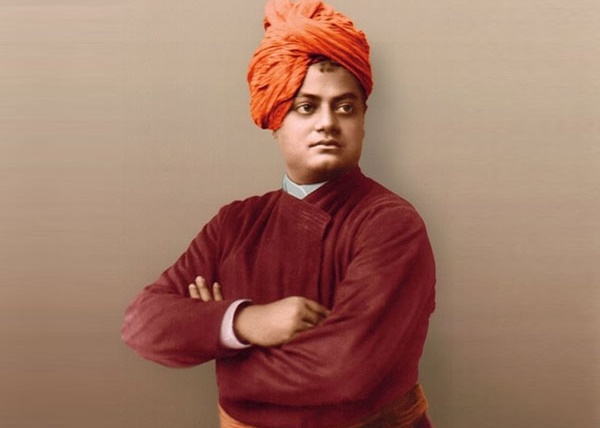 Swami Vivekananda participation in 'The Parliament of World Religions' in Chicago attracted worldwide acclamation where He represented India and Hinduism speaking on the Advaitic principle of universality, emphasizing tolerance. Soon the Swami was invited for many inspiring lectures in different parts of America where He stayed for 2 years. Swamy Vivekananda also travelled to England twice.
Swami Vivekananda Teachings
Swami Vivekananda teachings were focused on the various aspects of religion, education, social issue, character building etc. As a Hindu monk, his role was significant he introduced Vedanta to the Western world while revitalizing and redefining some aspect of the religion within the India.
Swami Vivekananda  realized and taught that a country future depends on its people. He stressed how important man-making was. His real ideals were to preach divinity and how to manifest it in our life.
Swami Vivekananda on education
Swami Vivekananda believed that education is the manifestation of perfection. He contemplated that the existing education system is not enabled to make a person stand on his own feet as it did not teach a person self-confidence and self-respect.
To him, education was not just a compilation of information but it was rather something meaningful. Swamy Vivekananda  considered education to be a character-building and life-shaping phase. He believed, "Education is the manifestation of perfection already in a man".
Golden Rules by Swami Vivekananda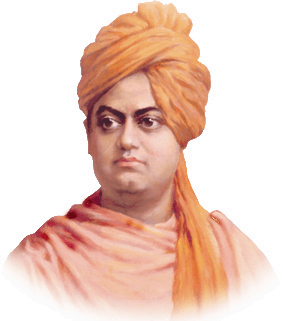 These are mainly 3 (Three) Golden Rules by Swami Vivekananda. Here is Follows –
Do not forget those who are helping you.
Do not hate those who are loving you.
Do not cheat those who are believing you.
Achievements
 Swami Vivekananda  was Played a major role in spiritual enlightenment of Indian masses.
Spread Vedanta philosophy in the West; established Ramakrishna Mission for   the service of the poor.
Swamy Vivekananda was one of the most influential spiritual leaders of Vedanta philosophy. He was the chief disciple of Ramakrishna was the founder of Ramakrishna Math and Ramakrishna Mission.
Swami Vivekananda was the living embodiment of sacrifice and dedicated his life to the country and yearned for the progress of the poor, the helpless and the downtrodden.
He showed a beacon of light to a nation that had lost faith in its ability under British rule and inspired self-confidence among Indians that they are second to none.
His ringing words and masterful oratory galvanized the slumbering nation.
Swami Vivekananda Books
Living at the source
Raja Yoga
Meditation and its methods
Karma Yoga
Jnana Yoga
Teachings of Swami Vivekananda
Kaun hu main ?
My ideal of education
Interesting Facts About Swami Viveknanda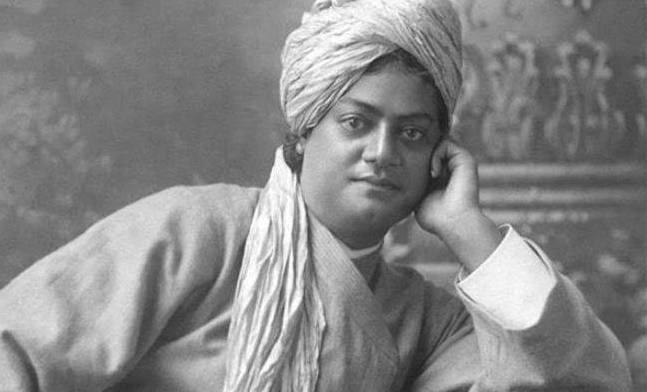 These are various Facts About Swami Vivekananda. Here is Follows –
 The great figure who toured America and England celebrated for his sensible expressive style scored solely a 47th at the university entrance level examination, a 46th within the safe syllable (later this test became Intermediate Arts or IA), and a 56 in his BA test.
After his father's death, the family reduced to poorness. Hence on several mornings Vivekananda used to tell his mother that he had lunch invitations and he would depart that the others would get a bigger share.
Hence taking advantage of his kindness, several rich girls who were crazy of him tried to woo him. He was most popular to starve than fall for such temptations. To one such woman he said, "Shun these superfluous wishes and decision upon".
 The maharaja of Khetri, Ajit Singh, used to send 100 rupees to Swamiji's mother on a regular basis to help her suffice her financial issues. Since this arrangement was a closely guarded secret.
No ladies, hence even his mother not allowed within the monastery. Once when he was delirious with angrily his follower fetched his mother. Seeing her Vivekananda yelled, "Why did you permit a lady to come in? I used to be the one who created the rule and it's for me that the rule is being broken!"
Swami Vivekananda Quotes

These are various Quote which are saying by Swami Vivekananda. Here is Follows –
You have to grow from the inside out. 
None can teach you, none can make you spiritual. 
There is no other teacher but your own soul.
The fire that warms us can also consume us; 
it is not the fault of the fire.
In a conflict between the heart and the brain, 
follow your heart.
Strength is Life, Weakness is Death. 
Expansion is Life, Contraction is Death. 
Love is Life, Hatred is Death.
In a day, when you don't come across any problems - 
you can be sure that you are travelling in a wrong path.
Dare to be free, dare to go as far as you're thought leads, 
and dare to carry that out in your life.
All love is expansion, all selfishness is contraction. 
Love is therefore the only law of life. He who loves lives, 
he who is selfish is dying. Therefore love for love's sake, 
because it is law of life, just as you breathe to live.
Be not afraid of anything. You will do Marvelous work. 
It is Fearlessness that brings Heaven even in a moment.
The great secret of true success, of true happiness, 
is this: the man or woman who asks for no return, 
the perfectly unselfish person, is the most successful.
The greatest religion is to be true to your own nature. 
Have faith in yourselves.
Death
Swami Vivekananda died on 4th July 1902. According to his disciples, Vivekananda went to his room and died while meditating. He attained 'mahasamādhi' – a term used by his followers. But the possible cause of death was reported as the rupture of a blood vessel in his brain. Vivekananda fulfilled his prophecy that he would not live forty years.
Legacy
Swami Vivekananda revealed to the world the true foundations of India unity as nation. Swamy Vivekananda taught the how a nation with such a vast diversity can be the bound together by a feeling of humanity and also the brother-hood.
Swami Vivekananda emphasized the points of  the drawbacks of western culture and also the contribution of India to overcome those. Netaji Subhash Chandra Bose once said: "Swamiji harmonized the East and the West, religion and science, past and present. And that is why he is great. Our countrymen have gained unprecedented self-respect, self-reliance and self-assertion from his teachings." Vivekananda was successful in constructing a virtual bridge between the culture of East and the West. Swami Vivekananda interpreted the Hindu scriptures, philosophy and the way of life to the Western people. Swamy Vivekananda  made them realize that in spite of poverty and backwardness, India had a great contribution to make to world culture. He played a key role in ending India's cultural isolation from the rest of the world.
Also Read
Chhatrapati Shivaji Maharaj : Life | Administration | Facts | Death