Top Taxi App Development Companies of 2019
Influenced by the success of Uber and Lyft, so many entrepreneurs and small businessmen are investing in the online taxi business. They have enough knowledge of business, but they are unaware of the technologies related to mobile app development. Thus, they end up choosing the wrong company for their taxi mobile app need.
Choosing the right company for the taxi app development is the first and most important step toward success in the online taxi business. There are so many dabbler companies are in the market which haven't developed any taxi app, yet promoting themselves as a taxi app development company. What makes it more worst is the fact that there are more dabbler companies than the genius companies in the market. Genius companies working silently on the few disruptive taxi app projects while dabbler companies are promoting themselves with the wrong data, for the sake of getting business.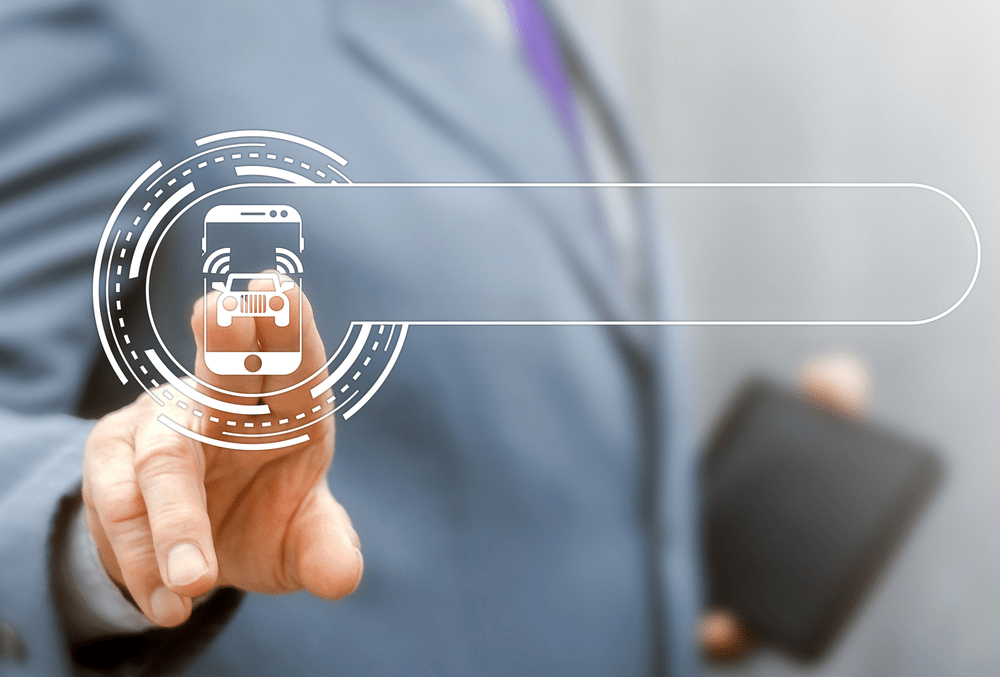 n this blog, I have listed out a few best taxi app development companies which are clever enough to provide the ultimate solution for your taxi app needs. These companies have delivered few most successful taxi apps and know what features a taxi app should have in order to survive in the neck to neck competition.
Mobisoft – Discover Mobility
Mobisoft is the global technology service provider company, founded in 2009 in Houston, Texas. Currently, they are having a presence in USA, India, and Singapore. Mobisoft is more focused on mobility solution and it is one of the fastest growing mobility company. They have served 150+ customers with its 200+ people of staff. Mobisoft offers services like product discovery, technology advisory, user experience design, architecture design, MVP development, Digital marketing, testing, and deployment. They are providing a solution for on-demand, instant messaging, communication, and M-commerce applications. With its productive and efficient best practices, they are able to develop apps of any industry like health-care, safety, Logistic, Retails, and Education.
Mobisoft has delivered 20+ custom taxi app solutions. TaxiJet, Ride Boom, Street Cars, GLT are the best work of the Mobisoft. Mobisoft claims that they can develop a full-featured taxi app in very less time.
Peerbits is the India based global web and mobile development company with the experience of providing a mobility solution for 5 years. Peerbits has 300+ geologically distributed clients and 80+ designers and developers. Apart from India, Peerbits has the presence in UAE and Colombia too. Team of peerbits has excellent knowledge of on-demand mobile apps and health-care mobility solution.
Peerbits has developed so many taxi apps for clients who were having different needs. Opera taxi, Goto, Wadeena, Hype are the few taxi app peerbits has delivered. The reason you should choose peerbits is that it uses some of the most popular and more scalable technology in every feature of the taxi app to provide unsurpassed taxi app. Following is the table showing technologies they are using for the features of the app.
| | |
| --- | --- |
| For chat | XMPP |
| For Payment | Braintree |
| For local database | SQLite |
| For crash reporting | Fabric.io |
| For dependency manager | Gradle for android |
| For network request | Retrofit with RxJava |
NineHertz is the Jaipur, India based taxi app development company, with the experience of delivering over 1000 applications for IOS and Android. The NineHertz is following the current trend of IOT, AR/VR, Big Data, iBeacon and PWA to develop next-gen mobile applications. They have developed their own development cycle to pursue a more user-centric approach. The NineHerts have served 450+ clients in over 15 countries with a come-back rate of 85%. They are having expertise in mobile app development, android app development, enterprise mobile design and development, cross-platform mobile app development and Responsive web design.
Talking specifically about taxi app development, they deliver end to end solution for an independent service provider, business owner, and entrepreneurs. The company claims that they develop a taxi app which brings happiness to the passenger's face. The NineHertz uses all trending technology to achieve every goal of taxi app development. They first study the physical significant of the client's need for taxi app and then perform the development of the taxi app keeping the local problems in the mind.
Coruscate Solutions
Coruscate Solutions is another India based taxi app development company, transferring business by applying technology as a solution to fight real business challenges. 7 years ago, coruscate solution was started by a very young entrepreneur named Vishal Virani. While Vishal started the company, he had not an ambition to build a 100 people company. But now, Coruscate Solution is one of the best mobile app development company with a team of 100+ best developers and designers. Coruscate solutions has delivered more than 100 highly successful projects to their clients with the highest satisfaction rate. Coruscate solutions works on few effective technologies like node.js, react.js, Laravel, and Angular.js to make the app light weighted and more responsive.
Coruscate solutions is the early player in the game. They are developing a taxi app with more features than any other taxi app development company is offering. These features include split payment, vehicle selections, inbuilt messengers, Gamification and voice recognition.
A highly skilled team of Coruscate solutions work in 5 simple steps. They first check the requirements, do the planning and designing, develop front end, develop back end, test the app and deploy the app. As If this is not enough, Coruscate solutions gives the free demo of the taxi app to their clients too.
Mtoag Technologies
Mtoag is the ISO certified customer-centric global software development company. Mtoag technologies is providing software development, web design and development, and IT outsourcing services. They have global operations in countries like USA, Europe, and India.
According to the website, Mtoag offers taxi app solution based on Uber clone script. They add all the features of Uber in the taxi app. They are also putting emphasis on great UX and UI design. Mtoag technologies entertain any taxi app with few core features like user registration, rating, trip history, live routing, payment history, promotion and admin panel. Apart from this, as add-on features, they add outstation, franchise, and hotel panel in the app to make it more feature packed.
360- Degree Technosoft
360-degree Technosoft uses a 360-degree approach to find a solution of the client's problem. They are having a team of 50 developers. These 50 developers give the robust capability to the company to offer services like Android, IOS and mobile app development, with QA testing and WordPress development. They have developed 600+ mobile apps and served 400+ clients.
Founder of the 360-degree Technosoft is Pratik Kanada who got the degree of computer science from the local university of his town in 2010. In the same year, he started this company too.
360-degree Technosoft claims that they are able to develop simple enough app that even a dumb man can understand. Following the trend, they are offering the same features all popular taxi apps have. They have distributed features of the taxi app in driver side features, admin side features, and rider side features. Distributing the functionality of the app presents the much clear picture of the taxi app to the developers and designers so that they can miss out even a small thing.
Final words
It is very important to hire a suitable company for any kind of development need. A skilled developer from the finest mobile app company helps you to build the business stardom. Because in the online business, the app is the only medium from where you will get the business. A poorly designed and the developed app will never help you to attract more users. So always invest a few more hours knowing the business values of a mobile app development company. Because only a paramount company can give the winds to your idea.
Also Read