Travelling Tips for the United States
Traveling to the US is a dream come true for many people. This is one of the best tourist destinations as well as places to live in the world. If you are planning to come here, you have just joined the list of may people across the globe with the same dream.
But it is not easy to get into the country. Even after getting your visa, it is still not a guarantee you will be allowed to get enter the nation. Ad when you have finally gone through all that trouble and made it, there is still a lot you will need to learn.
In this guide, we are going to share the best tips for travelling to the US. This should be the first thing o your list – to have some knowledge and be prepared psychologically.
Start with a plan
Planning properly when visiting the US is the best thing anyone can ever do.  A plan is like a map that will guide you throughout your journey.
A good plan starts with why? Why do you want to visit? You need to have a good and valid reason because that is what you will be asked at the embassy when you will be seeking for a visa. Therefore, make sure you have made all plans according to what you are going for.
The when? When do you plan to visit? Is it in the near future or sometime later? This is very important because it helps you start planning early enough. You are required to get your visa at least two weeks before the travel date. This gives you an opportunity to focus on your journey and straighten other things.
How long? Are you going to stay or just for a few days and back. This is a very important question because it will determine the type of visa you get. Visiting as a tourist is not the same as visiting as a permanent resident. There are different rules for each group.
Choose your airport wisely
Contrary to what anyone else may tell you, not everything here is perfect. You may find some difficulties understanding some things. Airports in particular are a very important consideration.
There are very airports in the country and not all may have the best reception for you. For instance, flying to Dulles Airport via San Francisco has given creeps to some people.  Dulles has a negative reputation from many people globally. This is because the place is consider 'industrial'', difficult to get around and cold. It allegedly has Nazi TSA officers as well.
Take your time to check through airport guides and manuals. Every region has an airport with different facilities promising you the best. But what matters the most are the reviews from other users. Anyone who uses a facility is free to give their opinion about it. And that is the first place you start. The aim is to avoid landing in such places such as Dulles.
Choose your destination wisely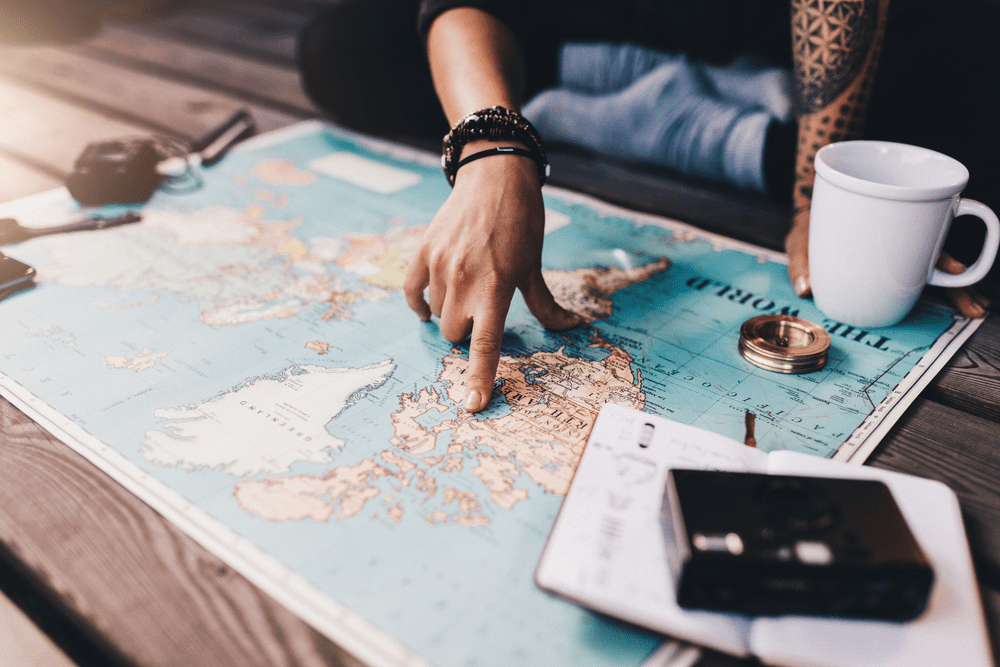 This is another very important factor to note. Your destination starts with understanding what you are going to do here and when you expect to leave. This is the best way to choose the right airport.
There are many attractive areas in the region, all of which provide different experiences for different people. If you are coming here as a permanent immigrant, go for a place that resembles your home.
You are going t a new place that may be quite hard to adapt. But when you choose a place that looks liked home, you should have an easy time getting along. Each city state in the US is known by the people who live there. For instance, Little Tokyo and San Francisco are known as Japan Towns because they have more Japanese people and cultures. You can find yours.
International travelers on Business or Tour
There is a program by the US government called the visa waiver program (VWP) that enables citizens from 38 countries to enter the US without much trouble. Those who are eligible must be travelling only for tourism or business purposes and are not expected to extend their stay beyond 90 days.
This program is quite advantageous because it allows you travel to the US on short notice. You don't need to go through all the visa application process which is quite strenuous.
Another great feature under the same program is the new ESTA. This is any acronym for Electronic System for Travel Authorization.  It is a program used to pre-screen visitor before they board a plane or ship coming to America.
If you are travelling under the VWP program, it is a must to have a valid ESTA authorization. It is a simple process you can do online, but must be 2 hours before the scheduled travel.
The Dos and Don'ts
As it is expected, it is quite exciting travelling to America. It is like eating in a fancy restaurant for the first time where you want everything on the menu. Many new travelers often find themselves wanting to see too much.
Not however, that the continental US is more than Europe in size. Therefore avoid the temptation of seeing or doing too much. Just have some control.
If you are for good service, it is a culture to tip in the US. It is quite rude to walk out without tipping. Have something in your pocket for this purpose.
Don't Assume Smoking Zones
You can find yourself in huge trouble for smoking anywhere. Make sure you read the rules and guidelines of the state before engaging in such an activity.
Time keeping is very vital in the US. If you are asked to meet someone at 0700, be there at 0700. Punctuality is taken very seriously and you should too.
Don't ignore signs and laws on the road
In America, every traffic sign is to be obeyed seriously. If you are coming from a country where 'No Parking' and other similar signs are only suggestions, you will have to change your culture.
Travelling to the US can be quite fun if you know what to do. We hope the tips above will help you get the best out of your trip.
Also Read