Ayesha Mukherjee :
Bio, facts, Family Life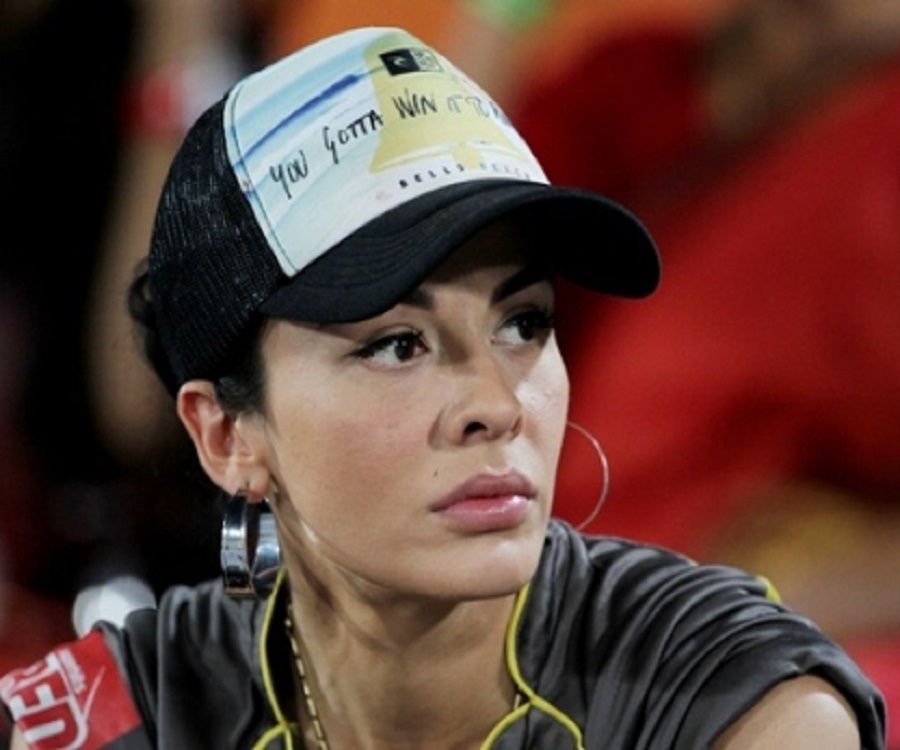 Ayesha Mukherjee is the wife of Shikhar Dhawan, who is a renowned cricket player for the Indian Cricket Team. Back in 2015 he created history by breaking records against South Africa in the ICC World Cup. But it is not only his cricket ability he is popular for, the other reason is his beautiful wife, Ayesha Mukherjee. She inherits a mixed culture. She is half-Bengali and half-British.
She is often seen travelling back and forth to Australia from India as she visits her two daughters from her first marriage, who live there.
Ayesha Mukherjee is an amateur kickboxer as an athlete she is required to stay fit and toned. She helps her husband, Shikhar Dhawan in maintaining a healthy and fit lifestyle and physique, which is very much needed as he is representing India and other teams in cricket fields.
Family life and background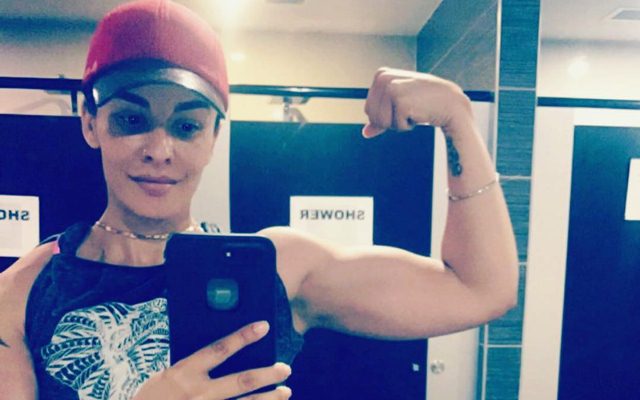 Ayesha Mukherjee was born on 25th August 1975. She was born to a middle class family in India. She inherited the breathtaking Bengali and British mixed look from her parents. Her father is Bengali and her mother comes from a British descent.They both worked in an industrial plant in India until she was born. After her birth they shifted to Australia. Her schooling was completed from Australia. She also did her graduation there. Ayesha Mukherjee is completely a religious person. Due to her mixed descent, she is extremely fluent in both English and Bengali.
Personal Life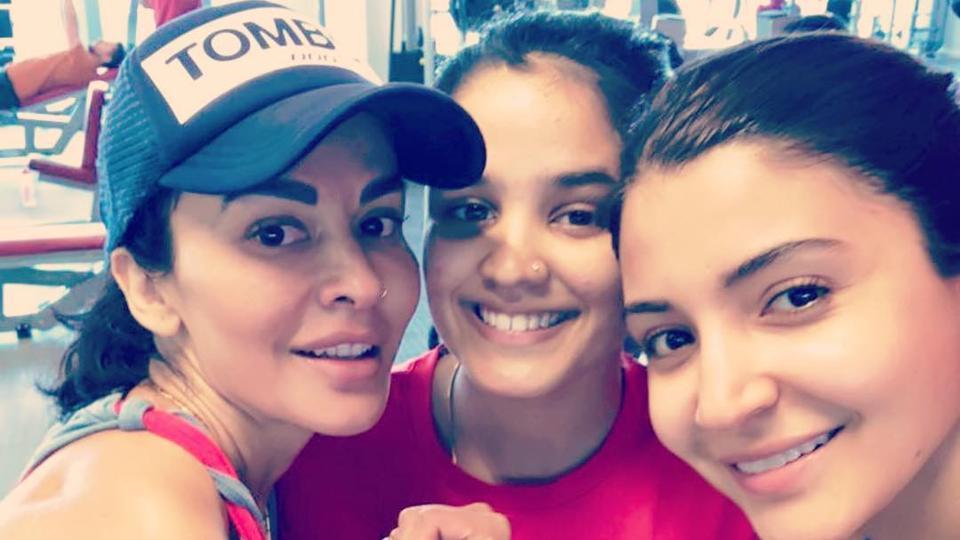 Ayesha Mukherjee's age is 42 years currently. She is a Virgo. She has some tattoos inked on her left and right biceps. On left bicep, she has her two daughters name, Rhea and Aliya, while on right she has an Om symbol. She owns two bungalows, one in Delhi and other in Melbourne.
Her hobbies are travelling and blogging. She loves Indian cuisine. Her net worth is ₹75 crores. She and Shikhar Dhawan welcomed their son, Zoravar Dhawan in 2014.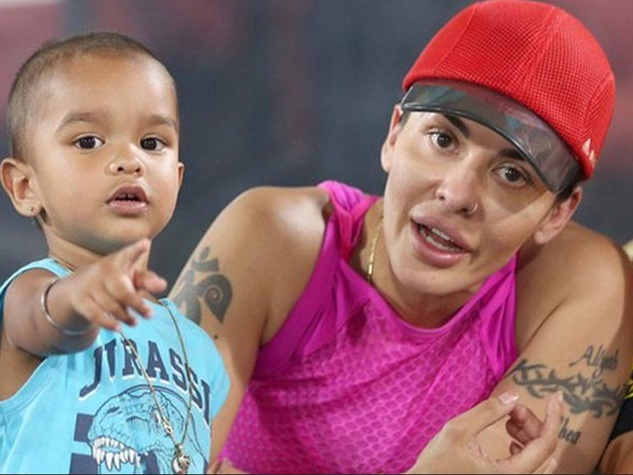 As Ayesha is a fitness freak, she follows a daily fitness regime to keep her body as beautiful as she has. She surprisingly enjoys the heavy workout sessions and asks her husband to do the same.
Ayesha Mukherjee has a great interest in sports. She became an internet sensation almost instantly after her marriage with Shikhar Dhawan. The social network was impressed with her great looks and beauty and also about her impactful tattoos. A lesser known fact is how she can cook delicious Indian food.
Although she grew up in Australia, she feels she is more Indian than his husband is.
First Marriage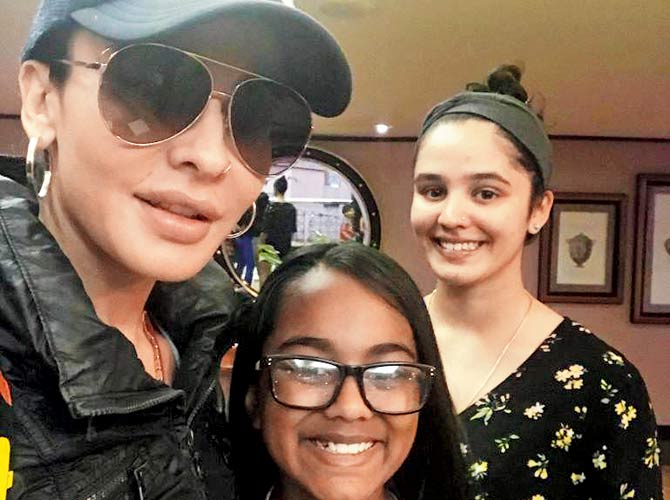 Ayesha Mukherjee was previously married to an Australian businessman. She gave birth to their first daughter, Aliyah in 2000 and their second daughter, Rhea in 2005. Both the daughters were born in Australia, in the suburbs of Narre Warren.
They had a happy and smooth married life until they decided mutually to get seperated. They got divorced in 2012 and her husband got the custody of both the children, Aliyah and Rhea.
The Love Story of
Ayesha Mukherjee and Shikhar Dhawan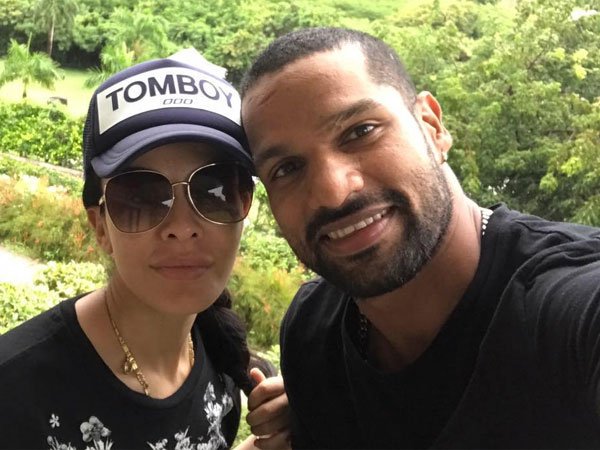 It is rightly said, love can happen anywhere. This time it happened over internet. Shikhar was browsing through Facebook when he came across Ayesha Mukherjee's profile. It is not surprising that Shikhar got bowled over by her looks as she is actually very beautiful.
He decided to send her a friend request and she accepted. Shikhar's teammate and very close friend Harbhajan Singh was their mutual friend and played the cupid in this case by introducing them to each other.
Later they started talking and got attracted towards each other more and more. They discovered they share a lot of common interests. Just like Ayesha, Shikhar too is fond of tattoos, fitness, delicious food and fashion. These brought them closer and soon they both were head over heels in love. The fact that Ayesha is older than Shikhar by 10 years, didn't become a barrier for them. Did you know Sachin Tendulkar is also 6 years younger than his wife Anjali ?
The Marriage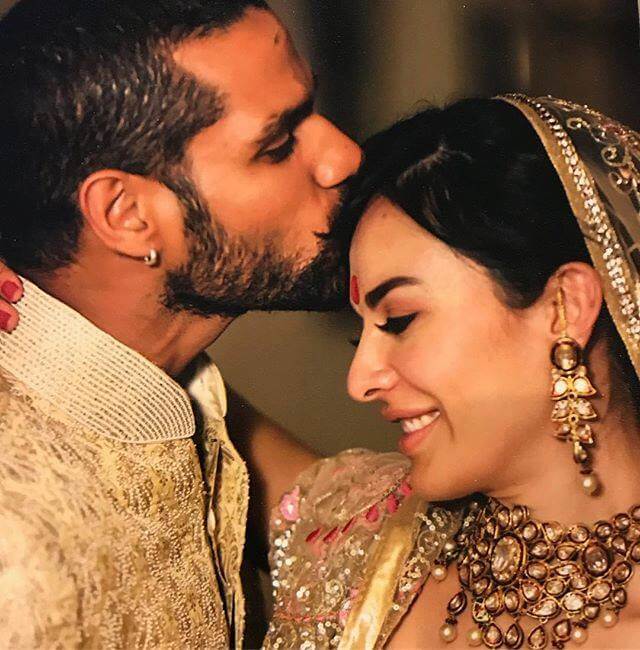 Ayesha Mukherjee and Shikhar Dhawan's marriage was not a cake walk and that is what makes it special and different from other marriages. Shikhar's family members were totally against the marriage. The first reason was their huge age gap and second, ofcourse that she was a divorcee with two children. But his mother Sunaina Dhawan supported their relationship a lot.
Shikhar didn't want to do this without his family's consent. So after a lot of persuasion and drama, the Dhawan family agreed to the marriage. They finally got engaged in 2009.
Shikhar asked for Ayesha's consent to postpone their marriage as he wanted to secure a good position in the Indian Cricket Team first. Ayesha agreed to the idea too as she felt Shikhar should get comfortable with her daughters before becoming their step fathers. The couple finally got married on 30th October, 2012 after an wait for 3 years.
Their wedding was very simple and low key affair. They got married in a very traditional way, following all the customs and rituals required to be followed in a Sikh wedding. Although their reception party was grand and had a huge guest list, including the cricketers and celebrities. We even saw Virat Kohli dancing on his baraat.
Ayesha Mukherjee wore an elegant pink lehenga with a big, round red bindi on her forehead, which complimented her Bengali features. They got married at Vasant Kunj, New Delhi.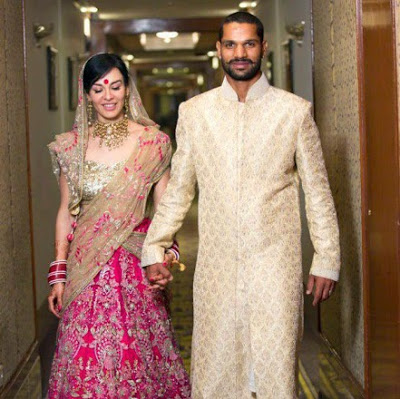 Ayesha and her two daughters have really been proved lucky for Shikhar Dhawan. The proof is some remarkable performances on the cricket field by him post his marriage. Remember when he scored 5 ODI centuries in 2013 , in just 28 matches. At that time he also scored fastest test hundred. He achieved this by breaking Gundappa Viswanath's Indian test record of the highest score by a debutant. He himself has admitted that she has been his strength throughout his career. He feels lucky to have her in his life.
Shikhar Dhawan also supports her in every way. He stood by her side when she was going through a critical surgery. He even posted on Twitter how hard and stressful it was for him to keep up hope in such critical situation. He was relieved when the surgery was successful.
Ayesha Mukherjee and Shikhar Dhawan are not only a perfect couple but also good parents. Instead of their busy schedule they managed to raise their kids in a homely environment. We can only wish them to be happy and grow each day.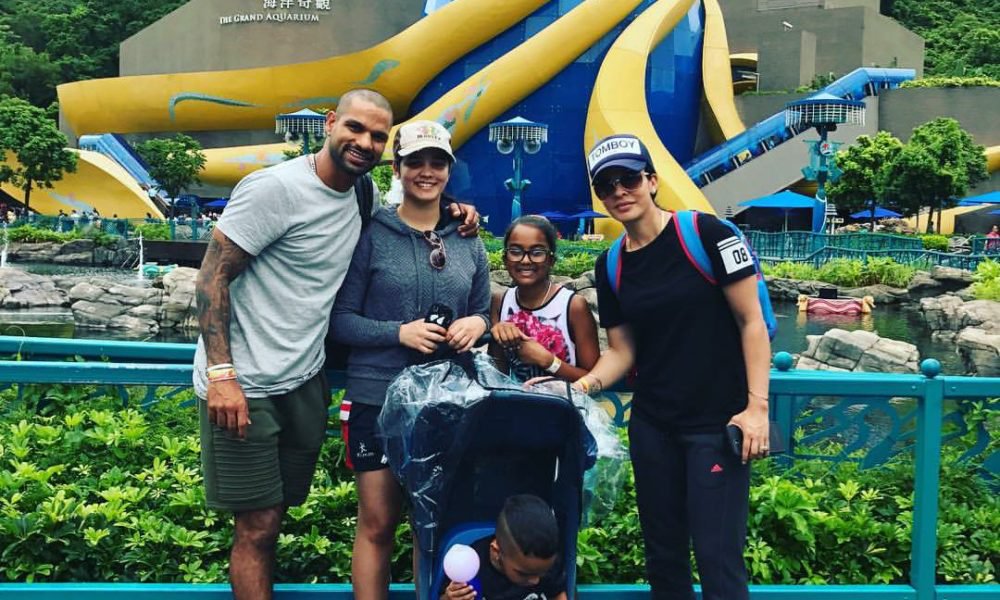 Ayesha Mukherjee is really proud of her husband, Shikhar Dhawan and supports him in every aspect. In an interview she was asked how Shikhar Dhawan has improved after his marriage as a cricketer ? Her reply was simple. She said that he has always been the same person. He is a caring guy who works hard towards his dreams to make it big in life. This has nothing to do with his marriage. He has really worked hard for the position he is in now. He knows the art of balancing work and personal life. She also claimed that she is really very happy with him. The quality she likes the most in him is his problem solving abilities. He is also a very domesticated person who devotes time for his wife and kids.
Controversy
Shikhar Dhawan along with Ayesha and kids were travelling to Cape Town to play against South Africa on 29th December 2017. Ayesha and the kids were barred from boarding the flight as she was not carrying the birth certificates of the kids with her.
 Social Media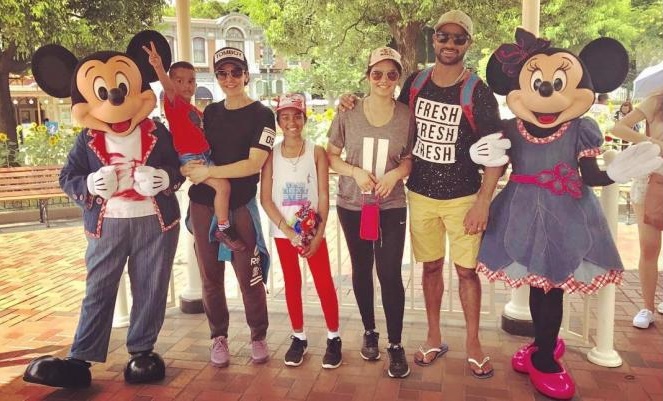 Ayesha Mukherjee is not very active in social media. Although she has great social contacts. As we said earlier, Harbhajan Singh is a close friend of hers. After becoming Mrs Shikhar Dhawan, her friend circle has increased immensely. She is invited along with her husband in all the important events of his teammates.
Needless to say she looks amazingly stylish and beautiful in all her public appearances. This Bengali beauty with British upbringing has stole many hearts, specially of Shikhar Dhawan's. Her great body makes her look perfect in almost all the outfits she puts on. Have you ever seen her in a saree ? The vision will blow your mind.
Although Ayesha does not post her pictures much on social media, we can see her pictures in her husband's social media profile. She can be called a fashionista and she could easily get a modelling contract. Her perfectly proportionate figure with that Bengali-British facial pictures makes her look no less than Bollywood actresses.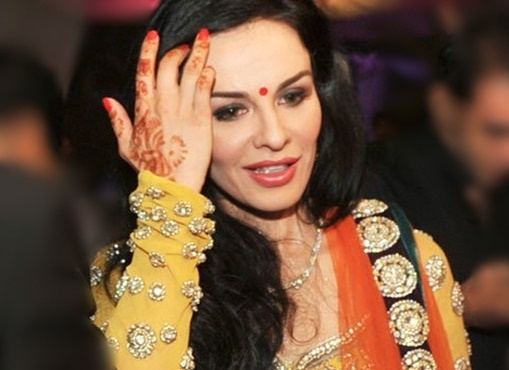 What makes her popular among friends is her generous and friendly nature. She is extremely welcoming and as a result all the friends and teammates of Shikhar Dhawan like her company. She also maintains a good reputation with all the wives of cricketers and celebrities. The couple also has good contacts with renowned businessmen and industrialists, as was evident from their reception party. We just hope they live a happy and prosperous life together. They surely are a very cute couple.
Source : Youtube
Also read :
Mayanti Langer (Stuart Binny's Wife) : Pics , Bio, Family Life.