APJ Abdul Kalam Biography
 Awards | Books | Quotes | Death
APJ Abdul Kalam was born on 15th October 1931 in Rameswaram, Ramanathapuram in the state of Tamil Nadu, India. He was an Indian President, Professor, Author, Scientist, Writer, Politician, Poet & Engineer. His full name is "Avul Pakir Jainulabdeen Abdul Kalam". He is better known as "Missile Man" for his work in the formation of India's military missile program.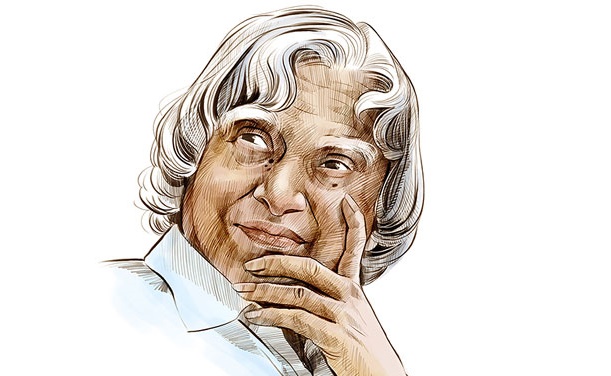 Early Life & Personal Background
Dr. A.P.J. Abdul Kalam was born in a poor and little educated Tamil family on 15 October 1931 at Rameswaram district of Tamil Nadu, India. His father, Jainulabdeen, was a boat owner, and his mother, Ashiamma, was a homemaker. APJ Abdul Kalam started working at a young age to support his father. He received average grades in school but was seen as a hardworking and bright student with a strong desire to learn things.
A.P.J. Abdul Kalam used to study for hours, especially mathematics. He completed his schooling from Rameswaram Elementary School. In 1954, he graduated in Physics from St. Joseph's College in Tiruchirappalli, which was then affiliated to the University of Madras. Thereafter, in 1955, he moved to Madras and joined the Madras Institute of Technology and studied aerospace engineering. His dream was to become a fighter pilot but he was ranked ninth while the IAF offered only eight slots. He remained a bachelor.
A.P.J. Abdul Kalam rose from obscurity through his personal and professional struggles and his work on Agni, Prithvi, Akash, Trishul and Nag missiles became a household name in India and raised the nation's prestige to international reckoning.
Dr. Kalam as a Scientist
In year 1960, A.P.J. Abdul Kalam he graduated from the 'Madras Institute of Technology,' and joined as a scientist at the 'Aeronautical Development Establishment,' after becoming a member of the 'Defence Research and Development Service.' A.P.J. Abdul Kalam also worked under the eminent space scientist Vikram Sarabhai while he was a part of 'INCOSPAR' committee. APJ Abdul Kalam was transferred to the 'Indian Space Research Organization (ISRO) in 1969. He became the project head of the country's foremost Satellite Launch Vehicle (SLV-III). In July 1980, SLV-III deployed the 'Rohini' satellite successfully near-earth orbit under Kalam's leadership.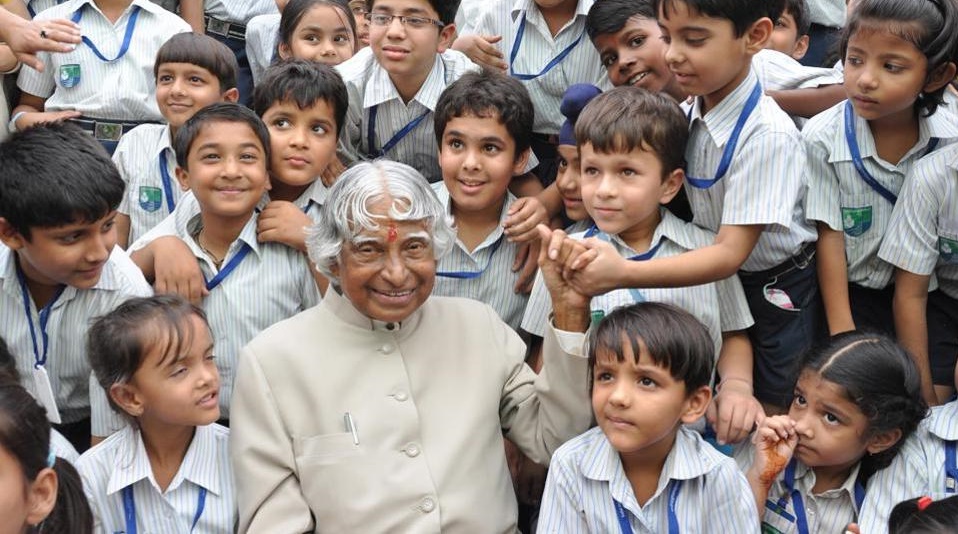 A.P.J. Abdul Kalam was a part of a number of projects, including 'Project Devil,' in 1970. Though the project was not successful, yet it laid the foundation for the development of the 'Prithvi Missile,' in 1980. APJ Abdul Kalam was also associated with 'Project Valiant.'
In Year 1983, A.P.J. Abdul Kalam returned to DRDO as its chief as he was asked to lead the 'Integrated Guided Missile Development Program' (IGMDP).
In May 1998, APJ Abdul Kalam played a key role in carrying out 'Porkhran-II' nuclear tests by India. The success of these nuclear tests made Kalam a national hero and his popularity went skyrocketing.
As a technical visionary, A.P.J. Abdul Kalam made several recommendations in the fields of technological innovations, agriculture, and nuclear energy to make India a developed nation by 2020.
Dr. Kalam as President of India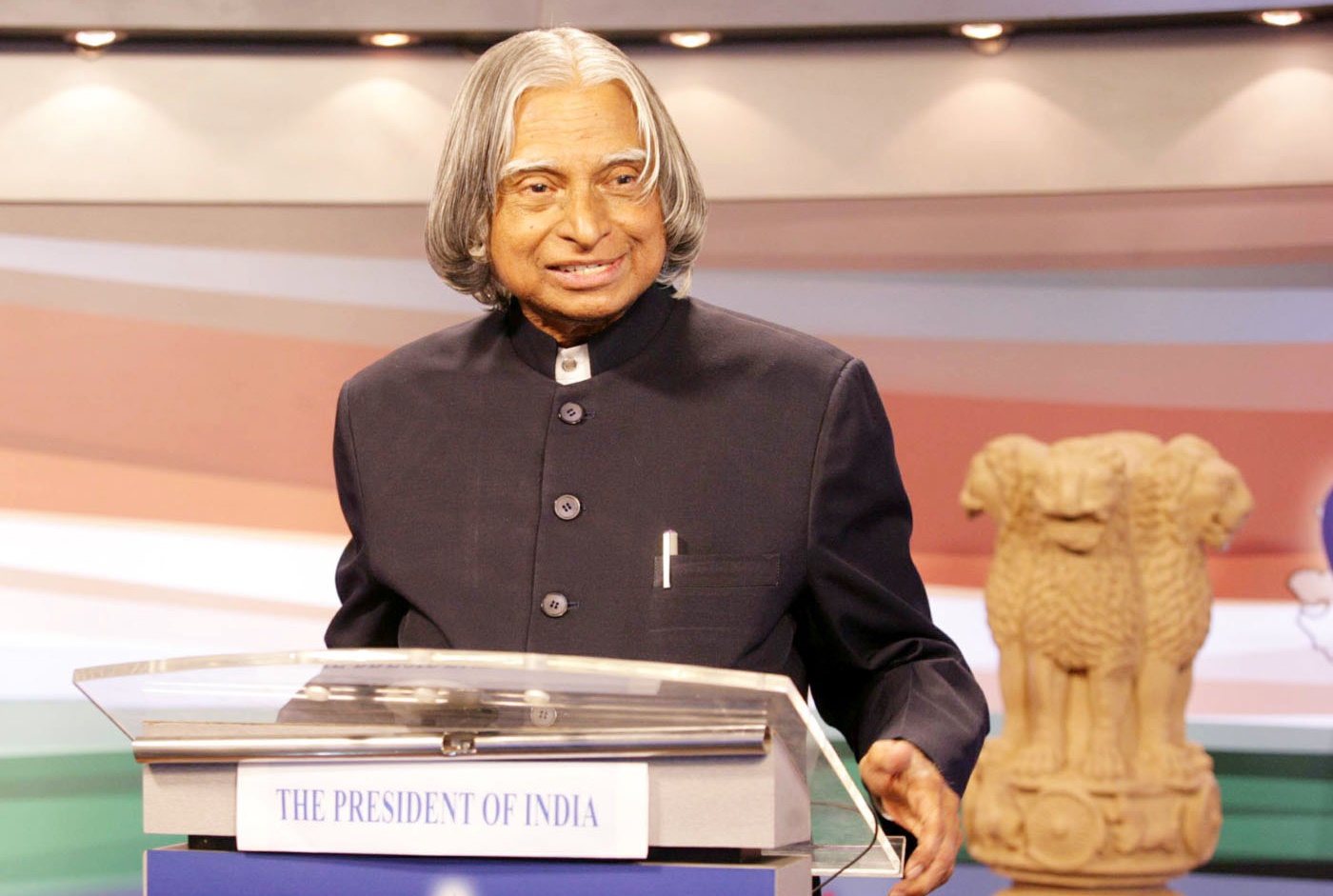 The National Democratic Alliance (NDA) government on 10 June 2002 proposed Abdul Kalam name for the Presidential post to the Leader of Opposition, Congress President Sonia Gandhi.
The Nationalist Congress Party and the Samajwadi Party supported his candidature.
A.P.J. Abdul Kalam served as the President of India from 25 July 2002 to 25 July 2007.
APJ Abdul Kalam won the election, getting 922,884 votes, thus defeating Lakshmi Sehgal, who got 107,366 votes.
Abdul Kalam succeeded K.R. Narayanan as the 11th President of India.
He was the third President of India to have received the prestigious Bharat Ratna, the highest civilian honour. It was earlier given to Dr. Sarvapali Radhakrishnan in 1954 and Dr. Zakir Hussain in 1963.
He was the first bachelor and scientist to reside in the Rashtrapati Bhavan.
Abdul Kalam was affectionately called the People's President.
According to him, the toughest decision taken by him as President was signing the Bill of Office of Profit.
A.P.J. Abdul Kalam was criticized as a President for his inaction to decide the fate of 20 mercy petitions out of 21, including that of the Kashmiri Terrorist Afzal Guru, who was convicted for the Parliament attacks in December 2001.
Awards & Achievements
These are various Awards & Achievements Which are won By APJ Abdul Kalam. Here is Follows –
A.P.J. Abdul Kalam was the proud recipient of Padma Bhushan, Padma Vibhushan and Bharat Ratna awards from the Government of India. He received the same in the years 1981, 1990 and 1997, respectively.
In year 1997, he was honored by the Government of India with the Indira Gandhi Award for National Integration.
Later, the next year, A.P.J. Abdul Kalam was awarded the Veer Savarkar Award by the Government of India.
The Alwars Research Centre, Chennai, bestowed Kalam with Ramanujan Award in the year 2000.
A.P.J. Abdul Kalam was honored with the King Charles II Medal by the Royal Society, U.K in 2007.
In year year 2008, he won the Hoover Medal given by ASME Foundation, USA.
In year 2008, he won the Hoover Medal given by ASME Foundation, USA.
The California Institute of Technology, U.S.A, presented Kalam with the International von Karman Wings Award in the year 2009.
The IEEE honored Kalam with IEEE Honorary Membership in 2011.
A.P.J. Abdul Kalam was the proud recipient of honorary doctorates from 40 universities.
In addition to this, Kalam's 79th birthday was recognised as World Students' Day by United Nations.
APJ Abdul Kalam was nominated for the MTV Youth Icon of the Year award in 2003 and in 2006.
APJ Abdul Kalam Books
 These are various Books are written By APJ Abdul Kalam. Here is Follows –
India 2020: A Vision for the New Millennium (, 1998)
Wings of Fire: An Autobiography (1999)
Ignited Minds: Unleashing the Power Within India (2002)
The Luminous Sparks (2004)
Inspiring Thoughts (2007)
You Are Born To Blossom: Take My Journey Beyond (2011)
Turning Points: A journey Through Challenges (2012)
A Manifesto for Change: A Sequel to India 2020 (2014)
Transcendence: My Spiritual Experiences with Pramukh Swamiji (2015)
Interesting Facts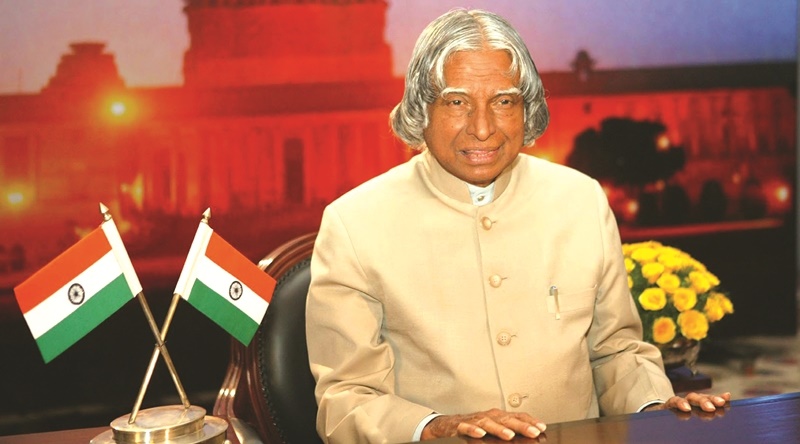 These are various Interesting Facts of APJ Abdul Kalam are written by Hindipanda. Here is Follows –
In order to support his poor family, young Abdul Kalam used to distribute newspapers after his school hours to add to his father's income.
His favourite subjects were Mathematics and Physics and ultimately, he took up aerospace engineering later in life.
APJ Abdul Kalam was also a recipient of honorary doctorates from 40 universities.
A prolific writer, APJ Abdul Kalam has authored around 15 books on various subjects ranging from nuclear physics to spiritual experiences.
His autobiography Wings of Fire: An Autobiography, first published in English, has been translated into 13 languages including French and Chinese.
Abdul Kalam life also inspired I Am Kalam, a 2011 Hindi film directed by Nila Madhab Panda. The film showcases a poor Rajasthani boy, who is inspired by the life of the former President of India, APJ Abdul Kalam. It's Kalam's life which fuels a strong desire to learn in the young boy.
Abdul Kalam became 11th President of India, succeeding KR Narayanan. For his simple and humble attitude, he was affectionately known as the 'People's President.'
APJ Abdul Kalam visit to Switzerland is commemorated as Science Day in the country. This declaration in his honor was made by the Swiss government after the sad demise of this great personality.
APJ Abdul Kalam wrote a great deal of poetry in Tamil, and was very fond of playing a musical instrument known as the Veena.
A fun fact about APJ Abdul Kalam is that although he was a Muslim, he was also a strict vegetarian.
Amazing Quotes By APJ Abdul Kalam

There are various APJ Abdul Kalam Quotes in Hindi and English, Some are given below :
Success Is When Your "Signature" Changes to "Autograph"
Educationists should build the capacities of the spirit of inquiry, creativity, entrepreneurial and moral leadership among students and become their role model.
All birds find shelter during a rain. But the eagle avoids rain by flying above the clouds. Problems are common, but attitude makes the difference.
Look at the sky. We are not alone. The whole universe is friendly to us and conspires only to give the best to those who dream and work.
One of the very important characteristics of a student is to question. Let the students ask questions.
Don't read success stories, you will only get a message. Read failure stories, you will get some ideas to get success.
Climbing to the top demands strength, whether it is to the top of Mount Everest or to the top of your career.
The best brains of the nation may be found on the last benches of the classroom.
Let us sacrifice our today so that our children can have a better tomorrow.
Love your job but don't love your company, because you may not know when your company stops loving you.
Death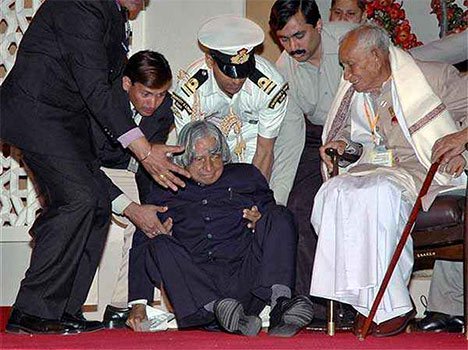 APJ Abdul Kalam was died on 27-07-2015 in Shillong, Meghalaya, India. He died due to a cardiac arrest at the age of 83. During the cardiac arrest, he was delivered a lecture at Indian Institue of Management Shillong.
Very soon, APJ Abdul Kalam admitted in Bethany Hospital in a critical condition. After some time, doctors declared the death of Shri Kalam sahib.
Also Read
Atal Bihari Vajpayee : Political Career | Retirement | Awards | Death
Happy Krishna Janmashtami : Importance | Images | Songs | Facts