Trezor T Review
Design & Unboxing Experience
The world is changing day by day. In this mutation process several changes occurred from centuries, most of them are in favor and some of them are in opposition to the human race. Human race always optimizes everything and increase the efficiency of the parts they involved. For example, our primarily fruit-eating ancestors began aquatic life and supplemented their diet with nutrients that are critical for brain development. Likewise in the collection of technique, skills, production of goods or services or conquering the scientific investigation development or mutation occurred in many regions of the world in many ways and means. Now if we look into the world of technology we can see how it changed human lifestyle.
21 century is a golden century of technology and now these technologies became a part of our lifestyle. From the source of information to end product technology plays a critical role in it. With a feather touch with your fingers, you can have food in your doorstep and you can simply do shopping from your home and pay or book online, even consult a physician online. These are all some of the good causes of developing technologies. All you need for these is a mobile phone or computer with an internet connection. If we can do all this with a feather touch then why don't we earn using these technologies, or we can make these technologies a source of income.
How it is possible? Is work can be done from home? How much will be the earnings? How will we get paid? these all will be major questions circling your mind. In this era of civilization, we can see many online platforms. Majority of them are online jobs and you will be paid through your bank and it will take some time also. But the most effective and efficient is online investment or trade using cryptocurrencies.
Since it is the global business it is sure that this trading and investment will become the most successful business in the coming years. Thats the main reason it is accepted globally. As we all know that a coin has two sides these online platforms has also positive and negative sides. The major problem faced in this field is cyber attacks mainly hacking and looting of coins. There are also many reports regarding the looting of bitcoins by the Intruders. In our usual surroundings for keeping our products safe from Intruders or thieves, in the case of the house, we have doors or shelves and for banks, they have lockers and other security systems. Likewise, we need to store our bitcoins or other cryptocurrencies safely from Intruders or hackers. For this, we use hardware wallets. A hardware wallet is a special wallet that is used for secure storage of bitcoins or other cryptocurrencies.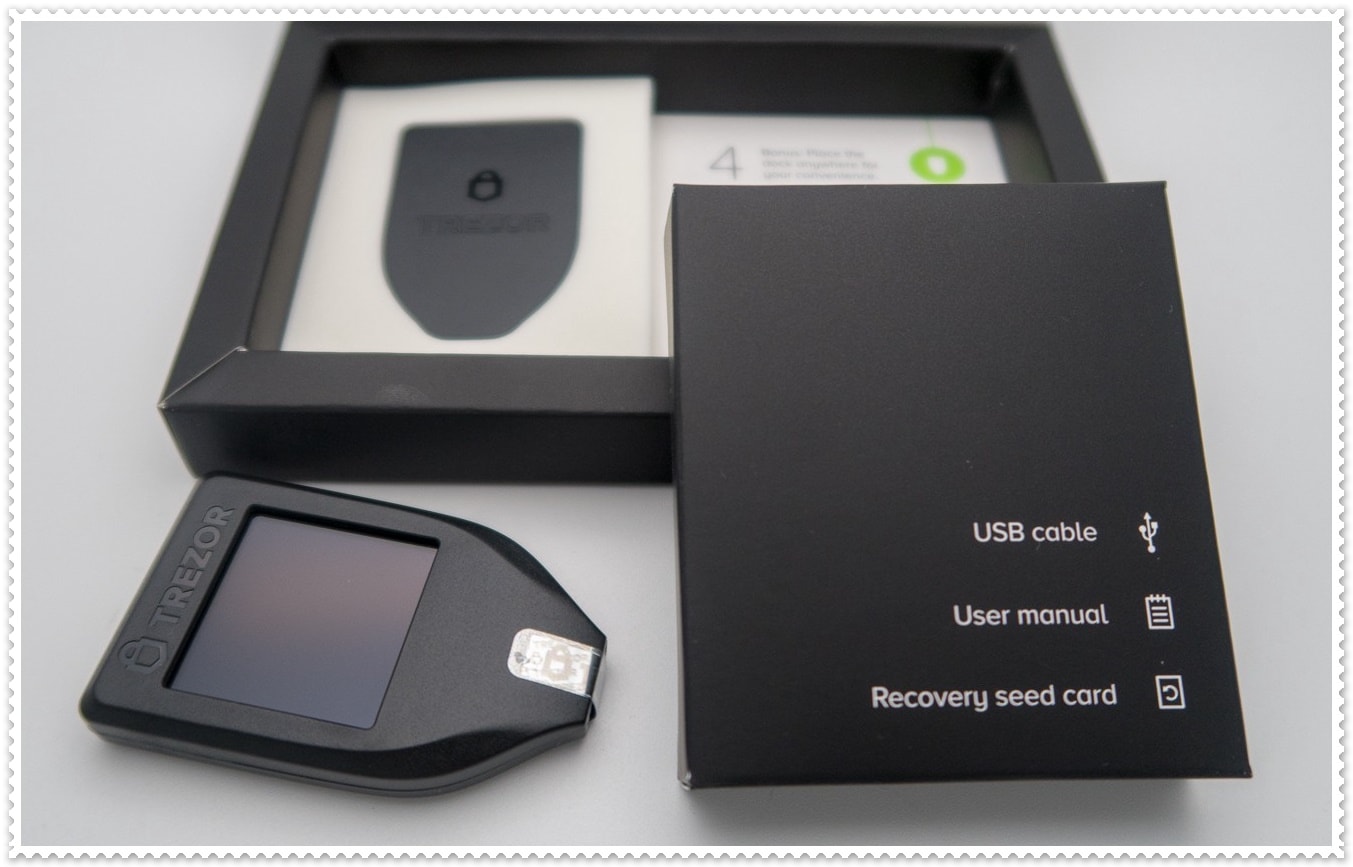 TREZOR T
The most advanced security providing a hardware wallet is TREZOR T. It is one of the best or secured cryptocurrency hardware wallet in the field of online trading and investment. As said before since it is an online platform and all those exchanges are connected to the internet. So there is a great chance of occurrence of hacking and looting. Apart from other bitcoin wallets  TREZOR T can overcome these problems .Since TREZOR T keeps a private key, which is a secret number. Private keys cannot be transferred out of the device in plaintext. Also immune to computer viruses that steal from software wallets. TREZOR T is a premium version and next-generation cryptocurrency hardware wallet which can store up to 600 plus cryptocurrencies which is available in the market.
Security and Installation of  TREZOR-T
The installation process can be complete with some simple steps. Here the important factor is that the TREZOR T is skipping one of the main steps, that is the receiving of 12-word seed phrase. As a result, you are allowed to use your TREZOR T device without writing down the seed phrase. But if you want you can go through the process of writing of your seed. Both the options are there, you can choose either one of them. This is a good measure of security that can keep away threats. It will be difficult for a hacker who is following our keystrokes to find out which number we are pressing because TREZOR T mixes keypad from time to time. Also, we don't have to undergo any kind of interactions with our computer during the time of recovering our wallet or setting up the pin. For installation of TREZOR T, software should be downloaded in order to manage the TREZOR T. Download the software the TREZOR bridge and install. After that install the latest firmware on the TREZOR. With these simple steps, installation is over. We already know about the skipping step. It is us who should decide that we need that step or not.
Other features
TREZOR T is one of the wallets that fit in our pocket. It is very light and costs $149. Price is slightly high when compared to its brother TREZOR ONE, but for the security reasons, that price is affordable. Using USB cable TREZOR T can be connected to any computer. It is also inbuilt with a micro SD slot and it provides a facility of onboard encrypted storage in future. In addition to the other important aspects of this device, it is providing a touch screen while the TREZOR ONE has two buttons. We can place this device on the wall or underneath the desk or we can hide it over our drawer since it comes with a magnetic dock.
The cryptocurrency market is very volatile and cryptocurrencies are a virtual currency that provides a secure global transition. It can be done very quickly and there will be no third party involvement. Cryptocurrencies are the future money and we need to keep it safely. After all, it is our responsibility to stay away from treats and Intruders safely. TREZOR T hardware wallet helps us in this security patchwork. TREZOR T is an extraordinary hardware wallet in the online trading and investment world as it provides extra security to keep our seed and cryptocurrencies safe.
Also Read