Dhoni's wife Sakshi Dhoni :
Bio, facts, Family Life.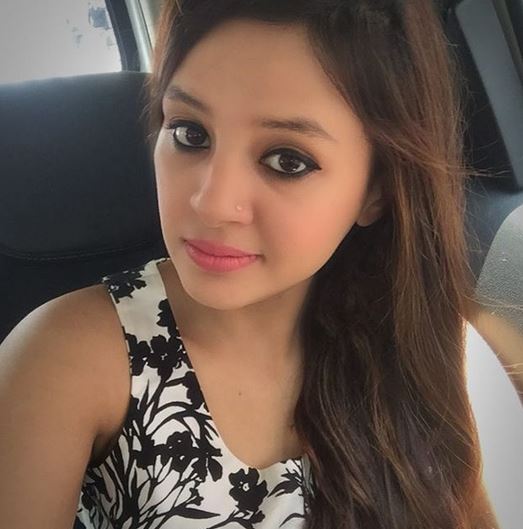 We all know Sakshi Dhoni as Mahendra Singh Dhoni's wife. Mahendra Singh Dhoni as you know is the former Indian team captain. This sweet, traditional girl from Dehradun only came into lime light after she became Dhoni's wife.
Just like husband Sakshi Dhoni stays away from paparazzi. However, she usually gets caught on camera during the IPL matches, where she cheers and supports her husband and his team. Due to her presence, she once got dragged into IPL match fixing scandal. Due to lack of evidence nothing could be proved and she walked away from it with grace.
Presently Sakshi Dhoni is doing a great job raising her little munchkin, Ziva and that's what keeps her busy.
Childhood and Education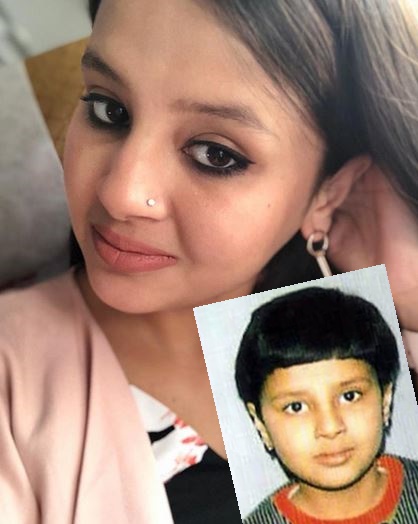 Sakshi's premarital name was Sakshi Singh Rawat. She was born on 19th November 1988. Her birth place is Lekhapani town in Tinsukia district, Assam, India. Her father R.K. Singh was at a high post there at the 'Binaguri Tea Company' of the Kanoi Group. Her mother is Sheila Singh and is a housewife.
Her family decided to move to Dehradun as her grandfather was working there as a divisional forest officer. Dehradun is where she grew up with her brother Akshay and sister Abhilasha.
Dhoni's wife, Sakshi spent her childhood in Lekhapani and received her pre-primary education there. An unknown fact is that the famous Bollywood actress Anushka Sharma was her classmate at that time.
When she moved to Dehradun she continued her education from Welham Girl's School in Dehradun. Her later education was pursued from Ranchi at Jawahar Vidya Mandir.
She decided to opt for course in hotel management from the Institute of Hotel Management in Aurangabad. As you may have seen in the movie, she was doing her internship at Taj Bengal Kolkata, when she met her future husband Mahendra Singh Dhoni.
Personal Life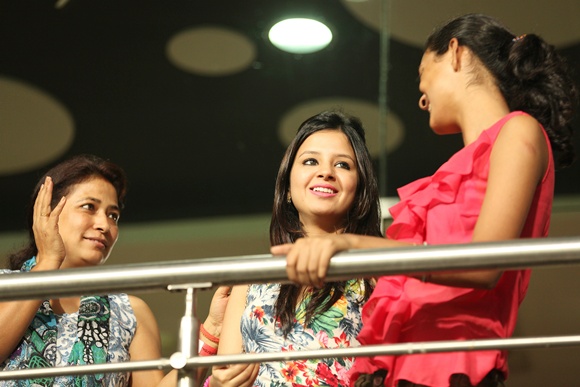 Dhoni's wife, Sakshi Dhoni is 29 years old. Her zodiac sign is Scorpio. Her height is 158cm. Any of her previous affairs are not known about. Her favourite actors are Salman Khan, Shah Rukh Khan, Ranveer Singh and John Abraham. Favorite actresses include some top entertainers like Priyanka Chopra, Jessica Alba, Jennifer Lopez and Sushmita Sen.
Sakshi Dhoni loves butter chicken. She happens to be a big fan of The Beatles, A.R.Rahman, Enrique Iglesias, Bruno Mars, Rihanna, Taylor Swift, Nicki Minaj and Keith Urban. Her favourite pastimes are cooking and listening to music. She can watch movies like Twilight series, Tokyo Drift and P.S. I Love You over and over again.
She runs a foundation of her own, known as 'Sakshi Rawat Foundation'. It's a foundation built for orphans. Sakshi's best friend us Poorna, the daughter of politician Praful Patel of NCP party. Sakshi Dhoni attended Poorna's wedding a few days back.
The Love Story of Sakshi and Mahendra Singh Dhoni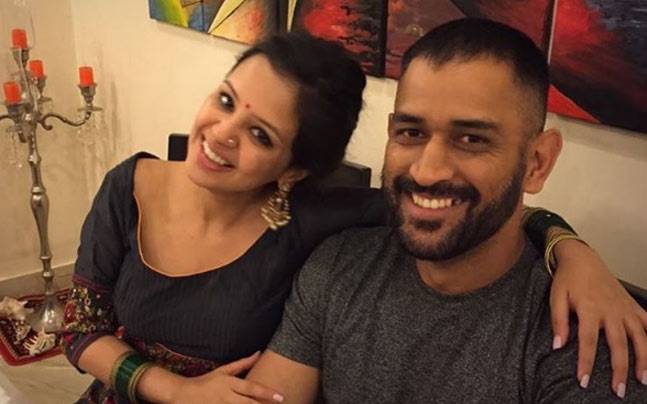 Dhoni met Sakshi for the first time at Taj Bengal, Kolkata where she was on her internship for Hotel Management course in 2007.
An interesting fact is that Dhoni and Sakshi both studied at the same school in Ranchi but fate didn't plan for them to meet at that time. However, Sakshi was a junior. So they never got a chance to meet each other.
The coincidences prove that they were meant for each other. Both of their fathers happened to be colleagues at Mecon Limited.
The actual story of these two falling in love is a bit different from what was shown in the biopic of Mahendra Singh Dhoni. It is right that they met at the hotel but not the way it was shown in the movie. They were introduced to each other by the hotel's manager and their common friend, Yudhajit Dutta.
Dutta had planned a farewell party for Sakshi, where he also invited Dhoni. That's where Dhoni and Sakshi were introduced for the first time.
Dhoni liked her and asked for her number from Dutta. Later he started texting her. At first Sakshi Dhoni thought it was her friend trying to play a prank on her so she ignored the texts. When she came to know the truth, she was completely surprised. They got into a relationship in March 2008.
After the tragic end of Dhoni's previous love affair with Ranchi girl, Priyanka Jha during his early days as a part of Indian Cricket Team, Sakshi came into Dhoni's life as a new ray of hope. Everything changed in his life from then on.
He invited Sakshi at his birthday party in the same year. But as they had to keep it a secret and Dhoni's preoccupation with his teammates and friends, he couldn't spend much time with her. Sakshi got really upset with behaviour. So, to make it up to her he drove her back home.
Their courtship and such sweet, little fights went on for sometime until they decided to get married. They managed to keep their relationship secret until the big announcement. They got married with the permissions and blessings from their respective families.
The  Fairy Tale Wedding
The engagement of Sakshi Dhoni and M.S. Dhoni took place at the Hotel Competent in Dehradun on 3rd July 2010. Two days later, their marriage took place at Vishranti Resort, which is near Dehradun.
They had a huge list of guests attending their wedding. Starting for cricketers to politicians, businessmen and actors. For the wedding Sakshi Dhoni selected a gorgeous red and green Sabyasachi lehenga.
The Lucky Charm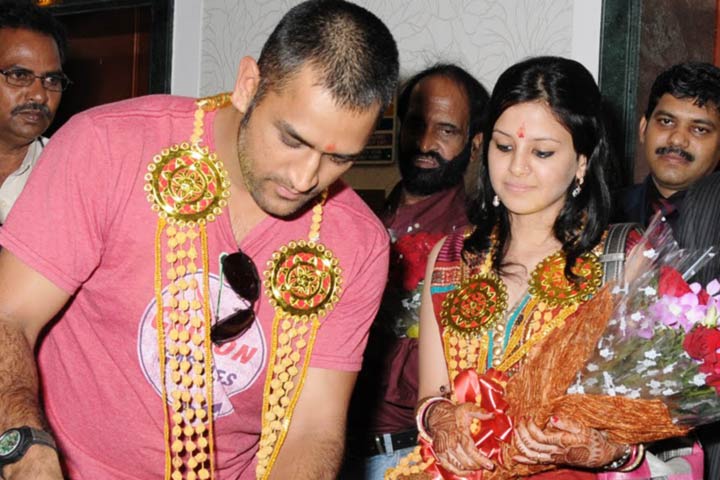 Everybody considers Dhoni's wife, Sakshi as his lucky charm. It is true that even before they met Dhoni's career was skyrocketing but after the wedding he won two of the most respected championships. One was ICC World Cup 2011. The couple was blessed with their first child, daughter Ziva in February 2015.
Sakshi Dhoni is a Private Person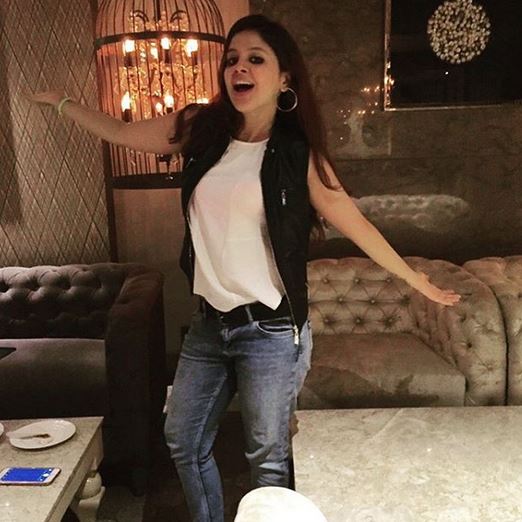 Dhoni's wife likes to stay away from camera and paparazzis as much as she can. She can only be spotted when she is attending any important event or at stadium, cheering for her husband.
Although she is very active on social media. She loves to post pictures of her daughter, Ziva. Sakshi loves to cook. Sources say that she loves cooking so much that she even carries an electric cooker with her when she flies abroad with her husband for international tournaments.
Controversy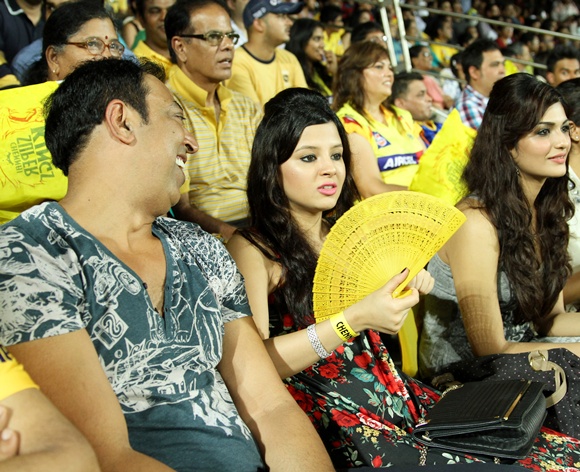 Sakshi Dhoni unfortunately got dragged in IPL match fixing scandal. When this scandal came to light, a photo of Sakshi Dhoni sitting right beside Vindoo Dara Singh during an IPL match, became viral.
Vindoo was under investigation for the match fixing scandal. However, Sakshi came out clean as there was no evidence against her and she was proved innocent.
Social Media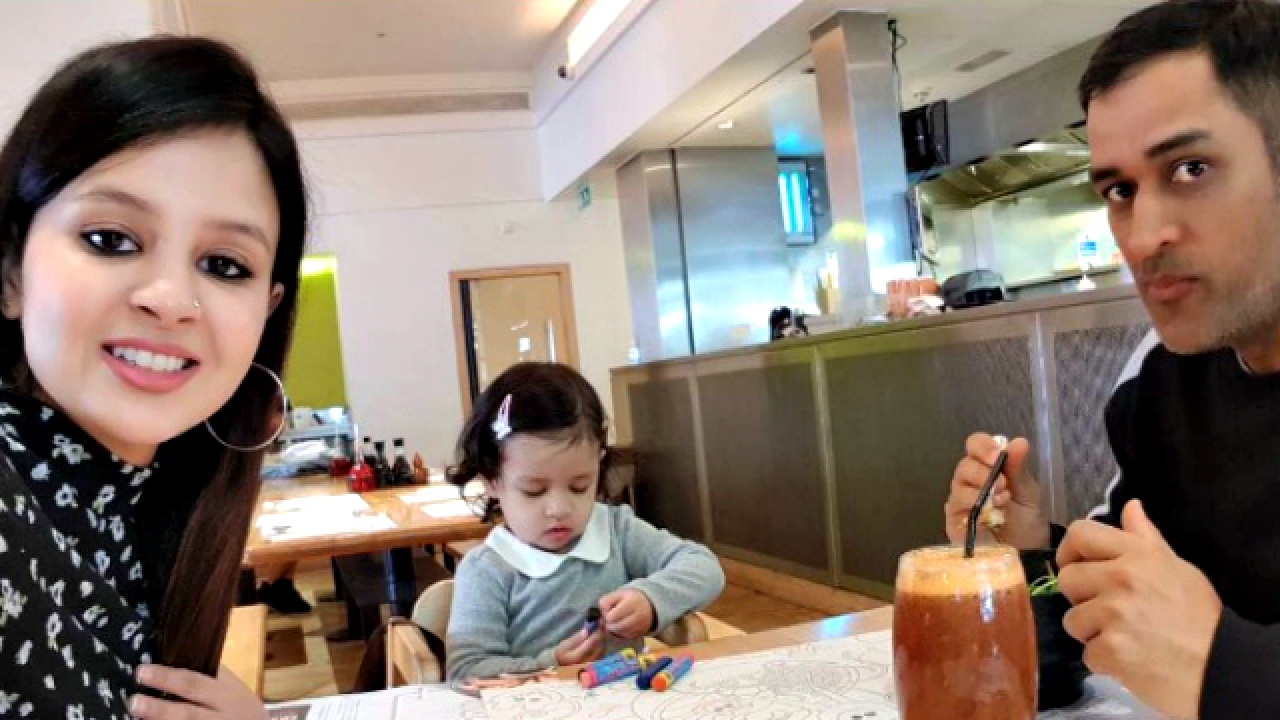 Sakshi Dhoni has accounts on all Facebook, Instagram and Twitter. She has been titled as the Queen Bee of cricket WAGS (Wives and Girlfriends).Although she is a very private person, she loves to be active in social media. As she is a celebrity wife, her contacts are huge and she loves maintaing a good repo with people.
From giving an inside glimpse of the world of one of most loved Indian cricketer, M.S. Dhoni to slaying with her selfies, she has set up some high standards.
She has a good circle of high profile friends and loves hanging out with them. The pictures on social media are a proof.
The first thing you would say about Sakshi Dhoni at a first glance will be that she looks too cute and adorable. Her public appearances have made it quite evident that she has a great fashion sense. She pulls off her outfits with grace and confidence and looks amazing in them.
The pictures of Sakshi Dhoni from her friend Poorna's wedding will keep you awestruck. She looks glamorous in all of her outfits and makeup looks. If you follow her poses on Instagram, you will notice she looks no less than a model.
Nature of Sakshi Dhoni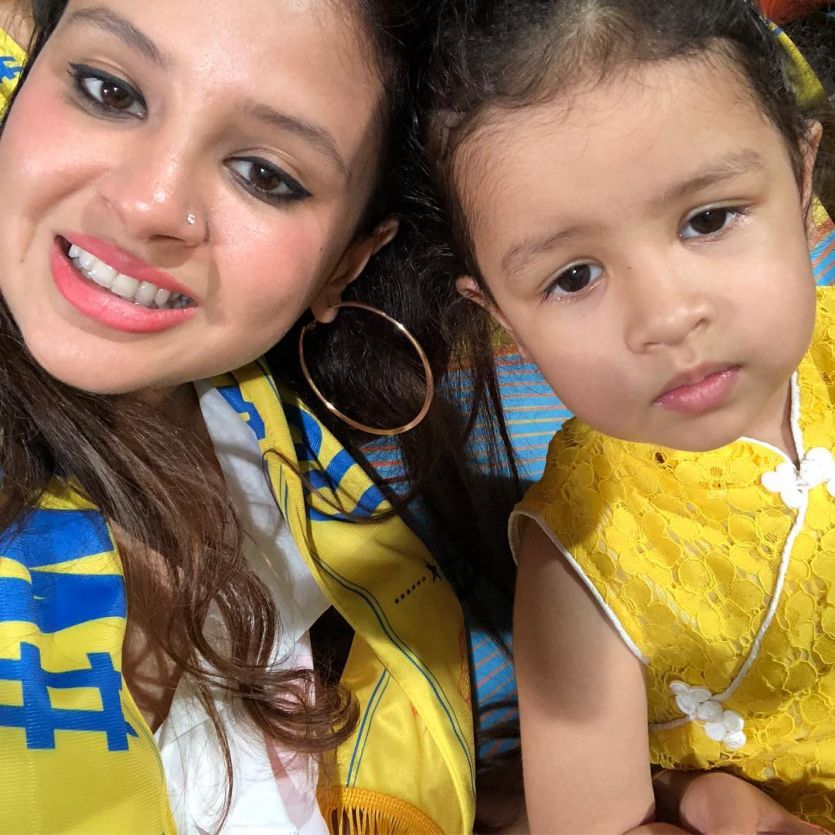 We have to admit Dhoni's wife Sakshi is a perfect example of great wife and a greater mother. The way she is raising little Ziva mostly herself, as Dhoni remains busy with his work and tournaments, is commendable.
The vast age difference between Sakshi and Dhoni has never come in their way of perfect marriage. She knows how to manage things properly.
When Sakshi was 9 months pregnant, Dhoni was busy in the 2015 World Cup Tournament. She wanted her husband to be with her at that time but she knew from the very beginning what she was marrying into. She knew that for a National Cricket Team captain, his work and responsibilities will always come first.
After Ziva was born, Dhoni was the first person she wanted to contact, but he was not carrying a cell phone at that time. He stated later, "I am on National Duty, everything else can wait." He knew pretty well Sakshi would understand.
During the last IPL season, Rising Pune Supergiant's owner's brother insulted Dhoni, she posted to bash him.
Sakshi is a bold and witty woman. She knows how to reply back subtly but effectively to whoever tries to hurt her loved once. Dhoni's fan appreciated her greatly for this action.
Source : Youtube