How To Boost Your SEO By Doing Offline Branding?
Search Engine Optimization or as it is popularly known SEO is always a hot topic in the world of marketing. It basically means streamlining your online promotions in such a way that you can achieve a good rank on various search engines like Google, Yahoo, etc. The term SEO is specially used in digital or online marketing.
In today's increasingly digitalized world, most companies are focused on online marketing and have developed strategies for it. So, does this mean that offline branding is no longer relevant? Is it a thing of past?
No, absolutely not, while online marketing has increased steadily, offline branding still has its own important place in marketing as I will show you through the course of this article.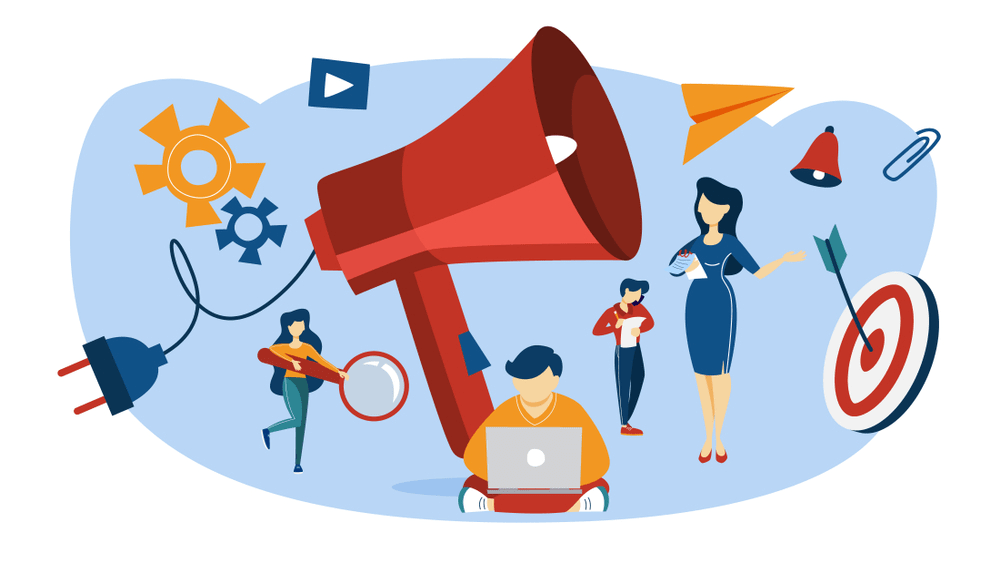 Offline branding when combined with online marketing is the ultimate recipe for marketing success. While it is a given that online marketing provides an opportunity for hyper – targeting. As you know what exactly the user is searching for, as opposed to offline branding which includes billboards, advertising hoardings, etc which you are not sure whether the people will look at or not. One example is to get direct content link on relevant competitor sites. However offline branding if done properly and according to a plan can prove to be very useful as a supplement to the online marketing. A recent study by Econsultancy showed that offline branding can boost the online marketing by up to 40%. This shows that while offline marketing may not be too reliable in terms of the target audience, but it undeniably does have a substantial effect on the business traffic.
Offline branding is not an ancient or useless technique, if done correctly it can bring huge returns to your business. Offline branding plays an important role in brand establishment and combined with online marketing can lead to wholesome development of your brand to the point of full recognition. After all, how could it be useless when all the bigwigs still make use of offline branding in the form of radio, television, newspaper, magazine and advertising hoardings.
How Offline Branding Affects SEO?
Google is no longer turning a blind eye to brand searches. Earlier Google and other search engines used to consider the backlinks to the site as the most important criteria for ranking the sites. The logic behind this was that if there are numerous backlinks to a site, then people consider it to be credible. Hence, Google would move up the ranking of the site with the increase in the number of backlinks.
However, people started misusing this by selling and trading links, i.e., giving backlinks in exchange for backlinks. This caused Google to update their algorithm as it brought its credibility into question.
The Panda Update
Google brought about an update to their Panda algorithm in order to minimize the misuse of backlinks which tainted their algorithm. Under this new update, Google started giving importance to the brand searches as well and not only the backlinks. Google now started using a new criterion for ranking which the number of backlinks to a company's website was to be divided by the number of brand searches associate with it in the past. This once again established the credibility of the Google algorithm.
Links V/s Brand Searches
The above update brought about a refreshing change in the offline branding strategies of companies. Google is now penalizing companies for having a very large number of links but very few brand searches as it looks unnatural to Google.
When a user searches for a particular keyword, i.e., your brand's name and then goes to the relevant websites, it counts as a brand search. However, Google also rewards you for having high quality links.
So, the goal is to prompt users to search for your brand and also mention your brand name. This in addition to the links is treated as the criteria for ranking by Google.
Some Offline Marketing Strategies
Printed Magazines – You should always try to give advertisements in printed magazines. Also, magazines prefer interviews and stories and are very keen to report them. So always be available to give interviews whenever possible. This is a good marketing strategy as it allows your potential customers to know a bit a more about the business they are going to purchase them.
Advertising in TV and radio – The radio and TV are means of mass communication and attract a lot of audience. If you have the budget, you can go for television advertisements as they are a very attractive option. Radios can also be used to advertise for your company. If your budget is not much, you can always use printed media like magazines and newspapers.
Car and Vehicle ads – If your business owns vehicles, you can use decals of your company for advertising. If your business does not use vehicles, even the n you can display the decals on your private vehicles. It is a really eye catching trick that can cause the people who see it to immediately search for your company on their smart phones.
Networking Events – Word of mouth marketing is still successful. While it may not be able to target a large number of people, it still goes a long way to increasing the traffic to your company as people will believe what they hear from people that they know.
You can also use events like trade shows, craft affairs or other such events to promote your company as here you can target a very specific audience. You can give out pamphlets and promotional stuff as well.
Business Cards – Whenever you meet a person, they always ask what you do. At this point, giving them a fancy business card will make sure that they will check out your website as soon as possible. Also get your staff to give out business cards.
 Also Read