How to become a blogger in 2018 ?
Blogging has become a good way of sharing ideas with the world. But it's seen that 75% of the blogs do not even get 5,000 visits in a month. So let us tell you how to become a blogger in 2018 successfully.
Steps to remember on how to become a blogger in 2018

It is important to blog atleast twice a week
Being a successful blogger is not an easy game. It requires determination and hard work.If you decide to leave it after two or three posts just because no one is visiting your site, you are making a big mistake.
It is advisable to blog atleast twice if you are a part-timer and one each day if you are taking it up as a full time job.
Every article must contain 2000+ words
You need to keep on table your views, your thoughts and everything that's going on in your mind.It is like an conversation between you and your audience. You are supposed to keep them interested in your work.
" Blogging is a conversation, not a code" – Mike Butcher.
A research conducted on 'how to become a blogger in 2018' by Brian Dean claimed that the articles with word count more than 1890 usually rank higher in Google.
Every paragraph should not exceed 4 lines
If you follow my article you will understand how I have done it. It is done just to keep the readers interested. It's human psychology, if a paragraph looks too big it automatically appears boring no matter what is written in it.
Be active in social media
Regardless of in which website you post your article, you need to have a social account for that website.It is very much evident that people spend a lot of time nowadays on social media. If you can somehow grab the attention of the audience there, your work is done. For that in need to post atleast one post daily on your social accounts.
Try replying to the comments
It is not possible to respond to every comment on a post but try as much as you can. Just remember the feeling when you comment on someone's blog or video and do not get a reply | How to become a blogger in 2018.
If you can address to your viewers' queries, there is the highest chance they will visit your blogs and read your posts again and again. Hence, it is recommended to engage your readers.
Follow the suggestions of your readers
Your readers are whom you are writing for. You have to provide them what they want from you. If they are suggesting some topics or improvements for your blogs, you take it. Remember the big companies spend a lot of managers to get user reviews on their products. You are just lucky to get them free.
Never ignore your users' suggestions. If they want some changes, make it happen. This shows respect to the readers.
" A blog is only as interesting as the interest shown in others" – Lee Odden.
Make it easy for your readers to contact you
Every block must have a contact form, which allows the users to get in touch with you whenever they require. Also, try to reply back to as many comments and queries as possible.
Learn the basic SEO techniques
SEO helps a lot in making your article rank the highest and attract viewers. SEO boost is important to make your blog successful.
Try collecting email for newsletters
You can offer free gifts like an ebook, when a visitor subscribes to your blog. You might send them newsletters and also other gifts periodically. A study has shown that the worth of one email subscriber is near about $45.
Use only HD quality images
It is very important to maintain a certain quality for your blog, be it the writing quality or the image quality. It makes your blog interesting and attractive. There are many websites where you can get royalty free HD images.
Unsplash
Pexels
Pixabay
Keep writing blogs consistently
The more hard work you give in, the more you will earn. It is important to write quality content, but it is also important to write them consistently.
How to become a blogger in 2018 | If you think you will post one article in 2 or 3 weeks when you feel like it, then you are off the game. With the increasing number of bloggers and the benefits of blogging the competition is increasing each day and you cannot lag behind.
It is a tough job, but again which job is not? You need to write in every article more than 2000 words and keep writing them consistently with the same passion.
You must use AdSense as your Adnetwork
AdSense is the best ad network in the market right now. Do not even think of any other alternative. If you are not comfortable with AdSense you can use Media.net but nothing else.Any other third party ad network will not pay you as much as AdSense and Media.net do.
Remember to put a conclusion at the end of your articles
Any kind of theory article where you are explaining something to your audience needs to end with a conclusion.The conclusion is a part which the readers never miss. It is where you sum up your views.
Let your audience know about you
Your blogs should be designed in a way such that it has an 'About Us' page. It helps your audience know you better. It is just a marketing psychology. The more they know about you, it will help you build their trust.
In this way if you ever decide to sell something on your blog, your audience will consider buying it.
Definitely have these three pages :
These pages help your advertisers to contact you properly and it becomes easier for you to make money.That is not it. If you fail to include this pages your AdSense account would not be approved.
Try to remain as friendly as you can with your audiences
Get involved with your audiences, have fun with them, chat in the comments, reply to their questions and queries. In short, make them like you and your blog. It is the most important point to remember in the tips of how to become a blogger in 2018.
How can you start blogging ?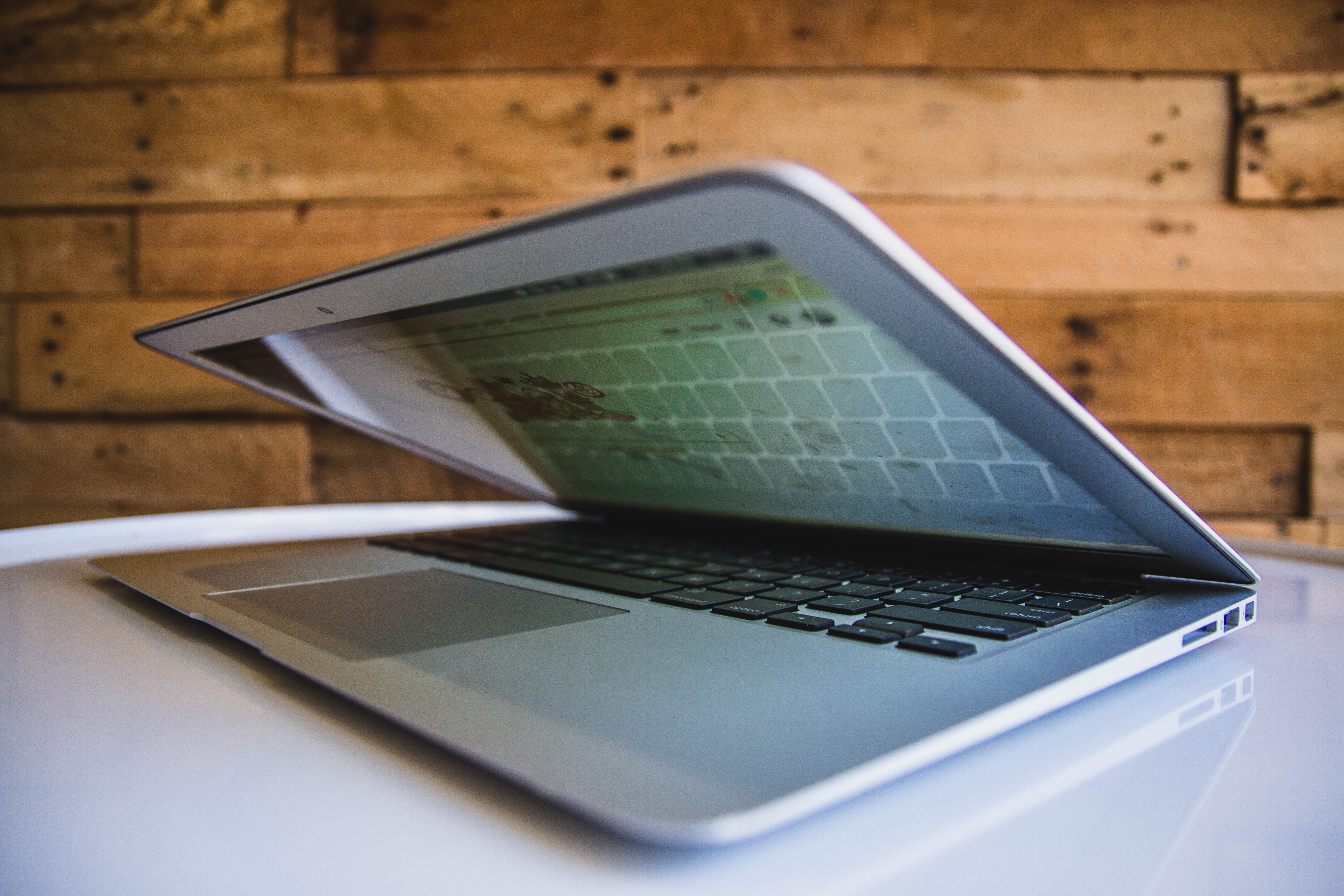 Bloggers, no doubt, have become an important socio-political phenomenon. The mass media takes their opinions seriously. They are sometimes even invited on televisions and other important events.
The posts are brought up and examined on serious analytical websites and other social network. So it's not just a hobby anymore, it has become a serious, full-time job.
' How to become a blogger in 2018 ' is no more a difficult topic these days. You do not need to be a celebrity for people to notice you, nor do you need excellent literary talents or go out to different places to write down your experiences. You just require to keep your readers interested.
What do you mean by blog ?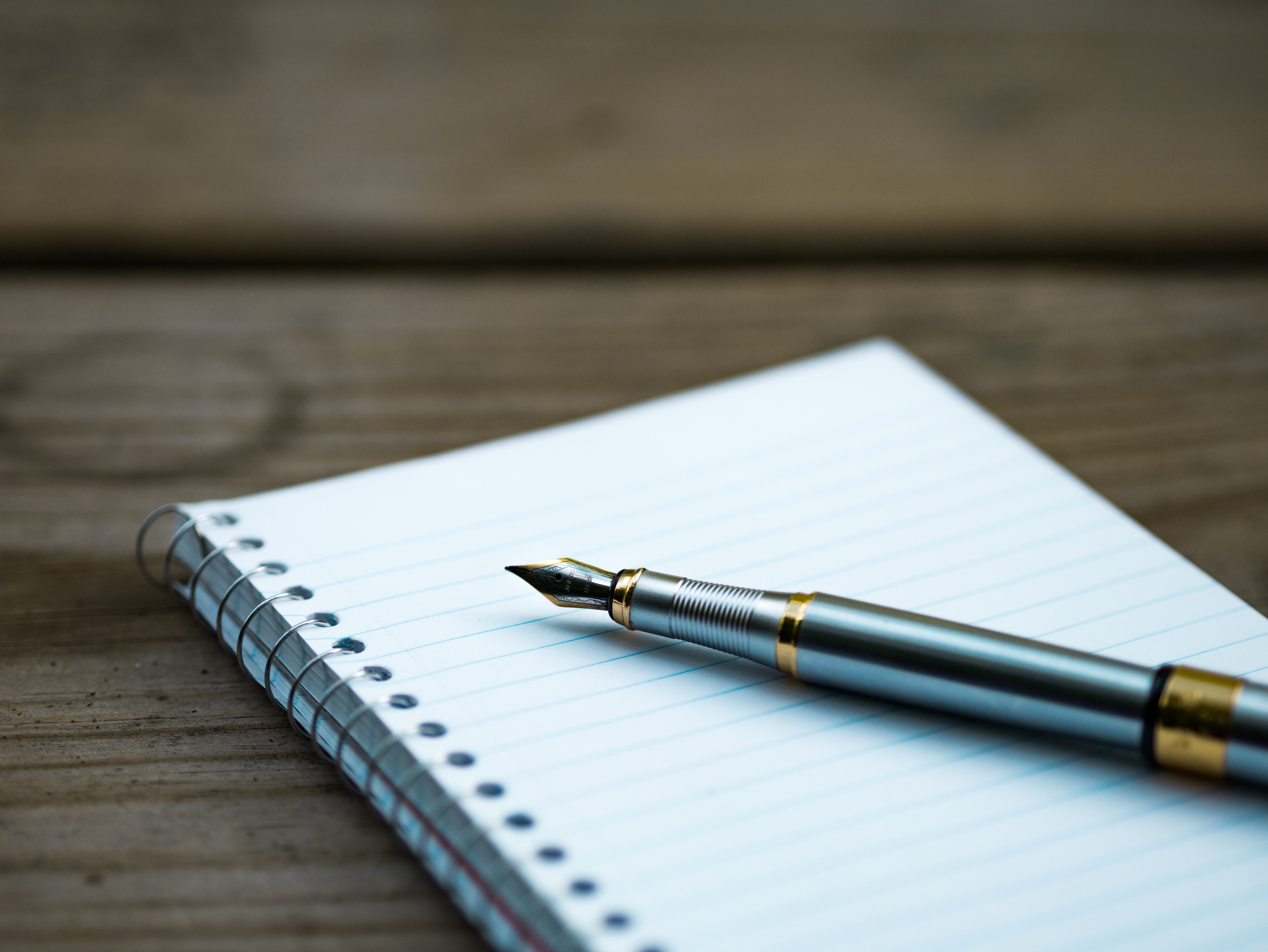 A blog is actually a digital diary. The difference between an ordinary diary and a digital diary is that you keep the ordinary diary to yourself but you share the digital ones with people worldwide via Internet.
The first ever blogger was created by Tim Berners Lee. Now there are millions of bloggers worldwide. The purpose ofcourse is different for every individual.
Some blog out if their passion for it, solely for the sake of communication and sharing ideas and experiences with people, who have similar likings. Others just do it for money.
The money is definitely good. Ifou can become a successful blogger, just blogging can provide for your living and more.You must have heard about the Youtube channel PewDiePie. The creator alone earned $15 million in 2016. He has a subscriber of 60 million on his channel.
You can create a blog with the help of these three things
 on your own domain
 making use of some special services
 depending on the social media.
Most of the bloggers nowadays are internet experts, thanks to Google and Youtube. They know how to create websites and monetize them on their own. But anyone having just an Instagram account can become rich and famous.
The bloggers, who are professional analysts can choose a serious political topic and write about it. While others can write on whatever topic they want, or just shoot videos and click pictures and upload them. | How to become a blogger in 2018.
Some can also write about recepies and life hacks. All the blogs on the internet is called "blogosphere".
It is difficult to recognise which niches are the most advantageous in terms of monetization. But one thing is for sure if you know what are doing and you are good at it, you will be successful.
But there is an advice often given to people who ask 'how to become a blogger in 2018'. Always chose a niche which you are excited about to write because ultimately it's you who have to know the facts, research about it and put up your views.
There are 5 types of blog
Thematic – This kind of blogs require an elaborate explanation on specialized topics. It can be on automotive DIY tuning, travel, food recipes, etc.
Scientific – The scientific websites are maintained by scientists and specialists but are open to be read by anyone.
Culturological – It is based on a particular field of culture, like art, paintings, cinema, etc.
Educational – As the name suggests, this kind of websites are dedicated to the topic of education, educational institutions and learning methods.
Personal Diaries – It is just like the ordinary diaries we maintain. The blogs talk about the author's experiences from daily life events.
The three main categories of bloggers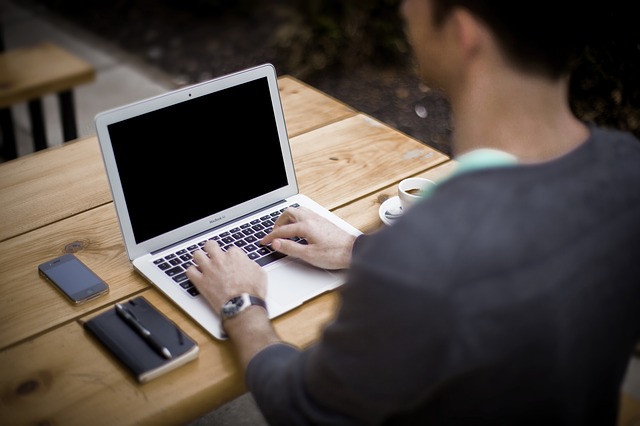 Vloggers
You might already know about the vloggers. Vloggers blog too but in video format. You can find vlogs on YouTube or social media. You are required to subscribe to their channel for future updates.
The beauty vlogs has become extremely popular these days. The vloggers share every little detail and hacks regarding beauty and make up with the users. The reviews they give on new products turn out to be extremely helpful for viewers.
Bloggers
This includes the traditional format. Bloggers write articles on topics they want to discuss about.
If you want to know 'how to become a blogger in 2018', the answer is simple. You must be able to channelise your thoughts in a coherent way and have a clear point of view.
Photo-Bloggers
It's simply what you do in Instagram. If you become famous enough sponsors come to you for advertising their products. You earn money from that or you sell your own products on Instagram and earn from that.
How to make money from a blog ?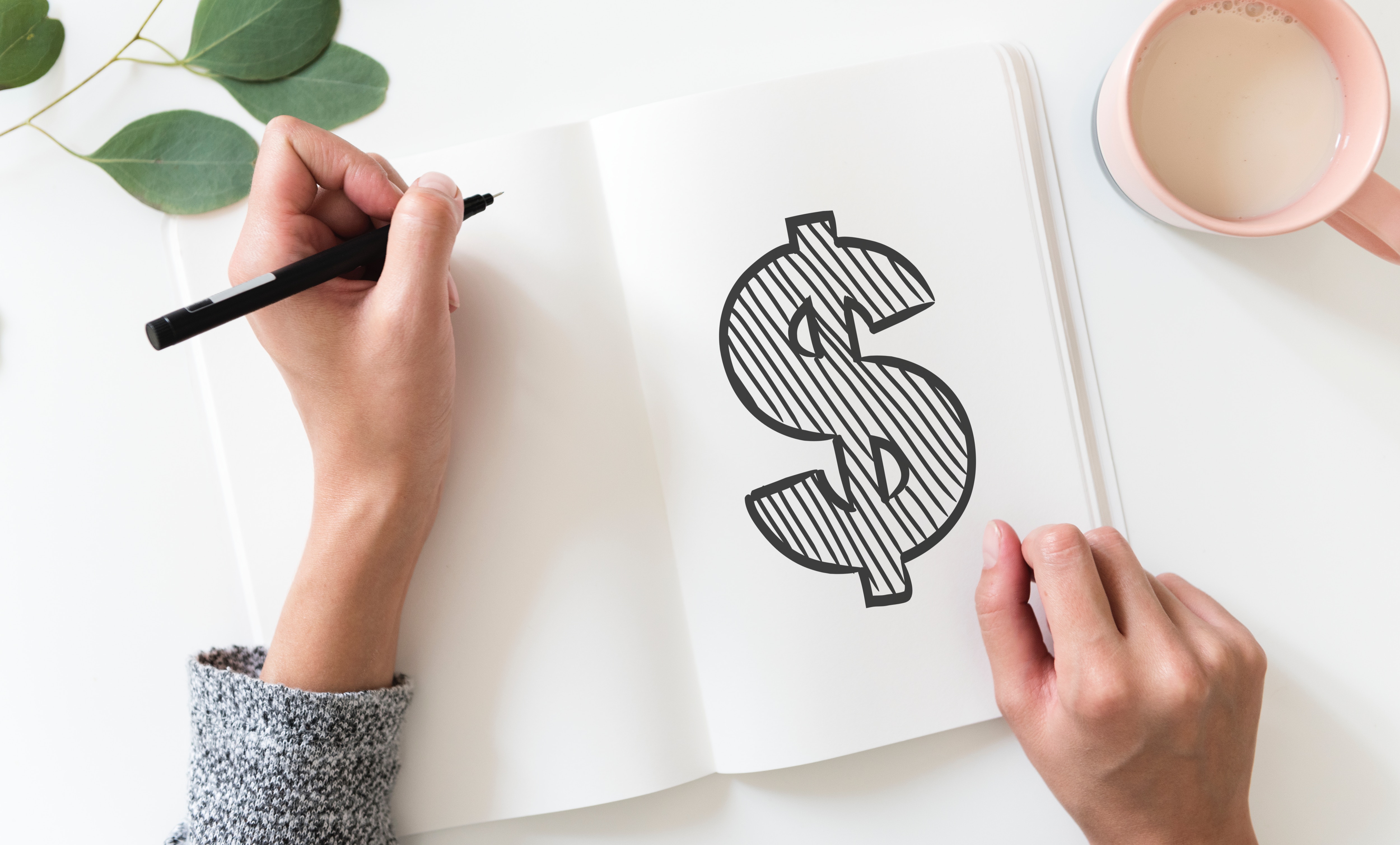 Including advertisements within a post
It is a simple yet profitable method. When you post other links in your page when get paid for that. The amount of money they pay depends on the popularity of your page.
Sponsored blog post
The advertisers pay you to sponsor their products online. Either you write the blog or they provide you with a written article. Generally the popular brands and online stores indulge in such publicity to grow their market.
The rate varies for different posts. There is a website, SuccessfulBlogging.com which helps you in determining how much should you charge. They do the calculations on the grounds of how many unique visitors you get each month and the rank of your page.
Banners
Banners mainly are images with relevant links. You can either sign up with any of the affiliated programs and decide to promote their products via banners.
Sometimes the advertisers come to your blogs, that is only when your blogs become extremely popular, and ask you to promote their brands.
Direct advertisements in vlogs
They promote or advertise the products they are paid for in their videos. The rate depends on the number of subscribers they have on their channels.
Affiliate marketing
If you are a beginner, you must definitely consider this option. If your blog has a lot of unique visitors then you are entitled to a stable profit on a regular basis.
Suppose you have an affiliation with Flipkart. You have written a review about a particular phone in your blog, using the affiliate link. Then, whenever someone buys that phone ( or it can be anything else ) within 24 hours after following your link, you will receive a commission from Flipkart.
Conclusion
In the end, the most important thing is patience and hard work. It takes at least 6 months for any blog to get traffic and commissions. That too if you have built your website in a proper way with all the requirements fulfilled to rank in top.
Video on " How to become a blogger in 2018 "
Source : Youtube
In this " How to become a blogger in 2018 " article , we have also some expert's quotes which can motivate you to start blogging today.
"The way to get started is to quit talking and begin doing." – W.Disney
"Content is the king but distribution is the queen & she wears the pants"
"Content is anything that adds value to the reader's life" – A.Kaughik
"You have to learn the rules of the game. And then you have to play better than anyone else"
" How to become a blogger in 2018 " Info Source 
Google , Youtube & Our Panda's Experience.
So dont wait to start your own blog , find your niche and follow the steps which are discussed in

How to become a blogger in 2018.