Charlie Chaplin Biography
Life | Spouse | Movies | Quotes | Death
One of the most popular and legendary comedians, the name of Charlie Chaplin is eternally synonymous with comedy and humour. Charlie Chaplin was easily one of the greatest stars in the silent film era and left audiences in a riot of laughter with his rib-tickling screen persona.
Source : Youtube
In a career spanning over seventy five years, Charlie Chaplin gave many memorable and great performances. This versatile comic genius acted, directed, produced, wrote and composed music for almost all of his films and was recognized as 'The Little Tramp', the character he played in his films. An icon in world cinema, Chaplin is widely accepted as one of the founding fathers of the genre of comedy and has influenced an array of filmmakers and comedians. Even today, many of his films are extremely popular and are hailed as classics.
Some of his greatest Charlie Chaplin movies include 'Modern Times', 'The Great Dictator', 'The Gold Rush', 'The Immigrant' and 'The Kid'.
Childhood & Early Life
Charles  Chaplin (Full name is Charles Spencer Chaplin) was born in a poor district of London, England, on April 16, 1889. Charles Chaplin was born into a family of entertainers to Hannah Chaplin and Charles Chaplin  both of whom were music hall entertainers. His childhood was marked with poverty and struggle. His parents did not earn much and hence he started to work at a workhouse at the age of seven.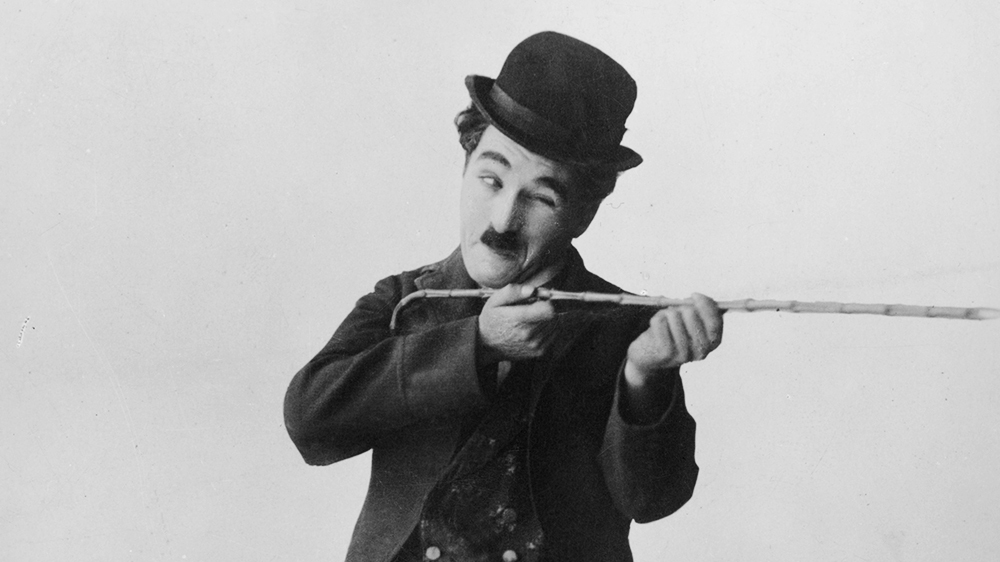 In 1898, his mother was admitted to a mental asylum, after she was diagnosed with psychosis. This deeply affected him and soon his father too became a severe alcoholic and he was left to fend for himself.
Charlie Chaplin Spouse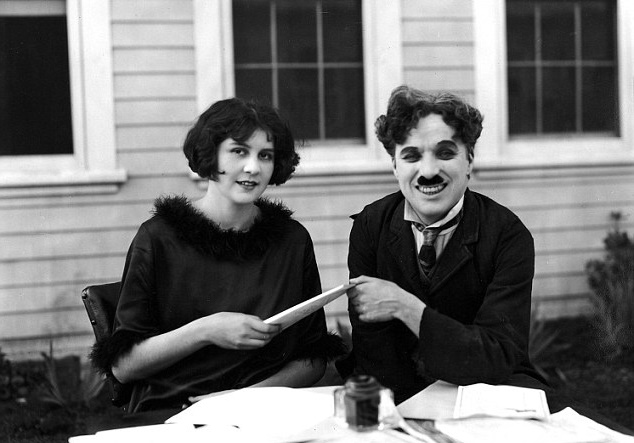 Charlie Chaplin had four wives. Here is following names and details about wives of Charlie Chaplin. Here is Follows –
1.) Mildred Harris
Charlie Chaplin first wife was Mildred Harris (1901-1944). They married in 1918 after Mildred believed she was pregnant. She did later give birth to Charlie's first child, who sadly only lived for three days. Their divorce in 1920, was acrimonious. Mildred was an actress who appeared in a few films such as The Inferior Sex and For Husbands Only.
2.) Lita Grey
Charlie Chaplin second wife was Lita Grey (1908-1995). She played the flirtatious angel in The Kid and one of Edna's maids in The Idle Class, and started out as the leading lady for The Gold Rush before falling for Charlie and then falling pregnant. She had two children with Chaplin, Charles Jr. and Sydney Earl. This marriage (1924-1927) also came to a bitter end in court. Lita carried on in Vaudeville quite successfully, but eventually had problems with alcohol. Her later years were spent working as a sales assistant in Beverly Hills.
3.) Paulette Goddard
Charlie Chaplin third marriage lasted from 1936 to 1942 and was to Paulette Goddard (1911-1990), the actress who appeared in Modern Times and The Great Dictator.
4.) Oona O'Neill
When Charlie Chaplin married Oona O'Neill in June 1943, he at last found true happiness, and it seems they had both found their soul mates, despite the fact that Oona was only 18, and Charlie was 53. They met when Charlie Chaplin considered her for a part in an unmade film, Shadow and Substance and were inseparable from then on.
She supported Charlie totally throughout a particularly harrowing court case in the 1940's and when he was exiled from the U.S. in 1952. They eventually made their home in Switzerland. Together Oona and Charlie Chaplin had eight children (Geraldine, Michael, Josephine, Victoria, Eugene, Jane, Annette and Christopher).
Source : Youtube
Career
Charlie Chaplin became a member of the male dance troupe, 'The Eight Lancashire Lads' and toured across the music halls in Great Britain, all through 1899 and 1900.
In Year 1903, Charlie Chaplin was cast in his first show titled 'Jim, a Romance of Cockayne', in which he played the role of a newsboy. The show opened in July that year, in the 'Kingston upon Thames' in Southwest London and was not very successful.
From October 1903 to June 1904, Charlie Chaplin travelled with Saintsbury, and his plays were immensely successful, which lead him to travel to London to act with William Gillette, an actor.
In Year 1906, Charlie Chaplin became part of the amateur comedy troupe 'Casey's Circus'. He performed comedy acts with them and soon rose to prominence. When the troupe finished touring in July 1907, Charlie was left without a job for a few months and lived with a family in Kennington.
In Year 1910, Charlie Chaplin played the lead role in the sketch 'Jimmy the Fearless', which was an immediate success and soon after he started getting a lot of media attention, which catapulted his fame and popularity.
In Year 1913, Charlie Chaplin signed a contract for a period of one year with the New York Motion Picture Company, which promised him a pay of $150 a week.
In Year 1914, Charlie Chaplin made his feature film debut with 'Making a Living', in which he played, 'Edgar English', a womaniser.
In Year 1914, Charlie Chaplin appeared in several films for Keystone Studios including, 'Kid Auto Races at Venice', 'Between Showers', 'A Film Johnnie', 'His Favorite Pastime' and 'Tillie's Punctured Romance'.
In Year 1915, Charlie Chaplin also directed and wrote films for the Essanay Film Manufacturing Company. Some of them include 'A Night Out', 'The Champion', 'The Tramp', 'Work', 'A Woman', 'The Bank',' Triple Trouble' and 'Police'.
From 1916 to 1917, Charlie Chaplin worked for the 'Mutual Film Corporation' – he directed, wrote, produced and acted in their films. Some these films included — 'The Floorwalker', The Vagabond', 'The Pawnshop', 'The Count', 'The Cure' and 'The Adventurer'.
From 1918 to 1923, Charlie Chaplin made a total of nine films which were distributed by the 'First National Exhibitors' Circuit'. Some of the films were 'A Dog's Life', 'The Bond', 'The Kid', 'Pay Day', 'The Pilgrim', 'Sunnyside' and 'The Idle Class'.
From September 26, 1923 onwards, he released his films under the United Artists label. He directed, acted, produced, wrote and composed tunes for many of these movies.
In Year 1925, his Academy Award winning film 'The Gold Rush', which he directed, starred in and produced, was released. It is one of his classics and most memorable films.
In Year 1928, his film 'The Circus' was released. In this 70-minute silent film, he played the role of a clown. It was one of his highest grossing silent films.
Released in 1936, one of his most remembered films, 'Modern Times', is a satirical portrayal of struggle to cope in the industrialised world. The film is considered one of his most popular silent films.
In Year 1940, Charlie Chaplin came up with 'The Great Dictator', which was one of his most commercially successful films. He played the role of a Jewish barber in the film.
In Year 1952, his Academy Award winning film 'Limelight' was released. The film was set in London, during the eve of World War I and he played the role of a former clown named 'Calvero'.
In Year 1957, Charlie Chaplin directed and acted in the comedy film 'A King in New York', a satirical film about the political and social life in the United States of America. The film was only a moderate success and received mixed reviews.
In the year 1967, 'A Countess from Hong Kong', was his last film.
Major Works
'Modern Times' was selected to be preserved at the Library of Congress, United States and it was ranked 33rd on the American Film Institute's list of '100 Years…100 Laughs', as one of the 100 funniest movies in America.
'The Gold Rush' was rated as the 'second greatest film in history' by the critics of The Brussels World's Fair, a worldwide organization of filmmakers. It was also selected to be preserved at the United States National Film Registry by the Library of Congress.
Top 10 Charlie Chaplin movies
These are various Top movies of Charlie Chaplin. Here is Follows –
City Lights (1931)
Modern Times (1936)
The Great Dictator (1940)
The Kid (1921)
The Circus (1928)
The Gold Rush (1925)
A King in New York (1957)
A Woman of Paris: A Drama of Fate (1923)
Tillie's Punctured Romance (1914)
Limelight (1952)
Charlie Chaplin Quotes
These are some Quotes which are saying by Charlie Chaplin. Here is Follows –
Words are cheap. 
The biggest thing you can say is 'elephant'.
Life could be wonderful 
if people would leave you alone.
This is a ruthless world and one must be 
ruthless to cope with it.
"Life is a tragedy when seen in close-up, 
but a comedy in long-shot."
Nothing is permanent in this wicked world 
not even our troubles.
A man's true character comes out when he's drunk.
A day without laughter is a day wasted.
Source : Youtube
Awards & Achievements
In Year 1929, Charles Chaplin was the recipient of the Honorary Academy Award for 'versatility and genius in acting, writing, directing and producing.
In Year 1972, Charles Chaplin received the Honorary Academy Award for 'the incalculable effect he has had in making motion pictures the art form of this century'.
In Year 1972, Charles Chaplin received a star on the Hollywood Walk of Fame.
In Year 1973, Charles Chaplin received the Academy Award in the category, 'Best Music, Original Dramatic Score' for the film 'Limelight'.
Facts About Charles Chaplin
Here is some lesser known facts about Charles Chaplin –
Charlie Chaplin was born on 16 April 1889 in Walworth, London, United Kingdom just four days before Adolf Hitler.
He was the first actor to appear on Time magazine.
He got married 4 times.
Charlie Chaplin once won third prize in a Charlie Chaplin look-a-like contest
He portrayed Adolf Hitler in " The great diactator "
He won one Oscar award for the movie " Limelight " in the best music category.
His own daughter, the actress Geraldine Chaplin, portrayed his on screen mother in the movie, " Chaplin ".
Due to suspicions of him being a communist, his imprints were removed from the Hollywood walk of fame and have been lost subsequently.
His body was stolen After he died in an effort to extort money from his family. Chaplin's body was recovered 11 weeks later after the grave-robbers were captured. He is now buried under 6 feet of concrete to prevent further theft attempts.
Charlie Chaplin never became a U.S. citizen and was exiled from the U.S. in 1953 because he refused to have the American citizenship. He lived in Switzerland during his exiled years and died during sleep there in Vevey, Vaud on December 25, 1977 at the age of 88.
Source : Youtube
Legacy
Charles Chaplin married four times and three of his marriages with Mildred Harris, Lita Grey and Paulette Goddard ended in divorce.
In Year 1943, Charles Chaplin married his fourth wife Oona O'Neill and the couple had eight children together. They remained together until his death.
Charles Chaplin died at the age of 88 in his sleep, after he suffered from a stroke. He was laid to rest at the Vevey cemetery, Switzerland.
To honour his achievements, 'Charlie Chaplin – The Great Londoner', an exclusive exhibition on his life was opened at the London Film Museum in 2010.
Death
Charles Chaplin died on Christmas day 1977, survived by eight children from his last marriage with Oona O'Neill, and one son from his short marriage to Lita Grey.
Also Read
Bhagat Singh Biography : Life | Activities | Quotes | Death